From left to right: Cheney House in Centerville, a Navajo Mountain Day School building in San Juan County and the Nelson House in Salt Lake City. All three are among the 14 Utah locations added to the National Register of Historic Places in 2021. (Utah Division of State History)
Estimated read time: 15-16 minutes
Editor's note: This article is a part of a series reviewing Utah and U.S. history for KSL.com's Historic section.
SALT LAKE CITY — 2021 offered an interesting year for Utah history.
That is, the battle between preserving history and fostering historic growth reached a head multiple times throughout the year — perhaps none as fierce as the battle over the Utah Pantages Theater in downtown Salt Lake City. It is slated to be torn down, which is also the fate for many other historic buildings or buildings that could qualify for a spot on the National Register of Historic Places.
The register, managed by the National Park Service, is "part of a national program to coordinate and support public and private efforts to identify, evaluate and protect America's historic and archeological resources." It doesn't guarantee that buildings aren't torn down but it opens up incentives like tax credits that encourage preservation.
The list includes private, public and commercial buildings, and even some other places not actually constructed. In a year where many historic buildings were toppled, there were also 14 different places across Utah added to this register — most after preservation.
All 14 places added in 2021 offer fascinating and mostly unheard stories of Utah history. There are century-old homes, a forgotten rock formation, a Navajo National district and a handful of older apartments added to the register this year.
As we look toward the future at New Year's, here's a look at pieces of Utah's past that were preserved in 2021.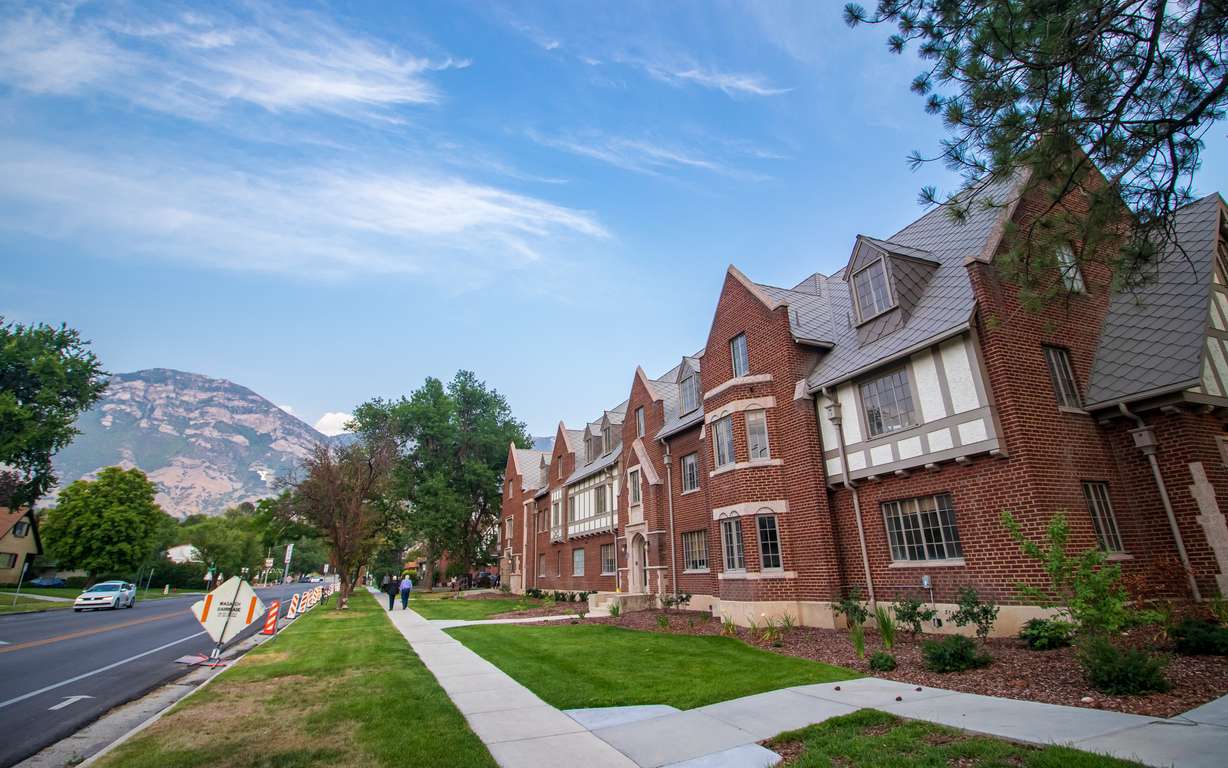 Location: 42 E. 800 North in Provo
Year(s) built: 1938-39
Date added to historic register: Sept. 15
About: Designed in an effort to draw BYU buildings closer to prestigious East Coast universities, this collegiate gothic building was BYU's first all-women dormitory when it opened in 1939.
It later became a Mission Training Center for missionaries for The Church of Jesus Christ of Latter-day Saints headed to German and Scandinavian-speaking areas in the 1960s and '70s. It also became office space and a center for students learning English over time.
The building was recently refurbished following decades of uncertainty and battles to save it when it was scheduled to be demolished. It reopened in August as a new off-campus dorm for BYU students, returning to its original purpose.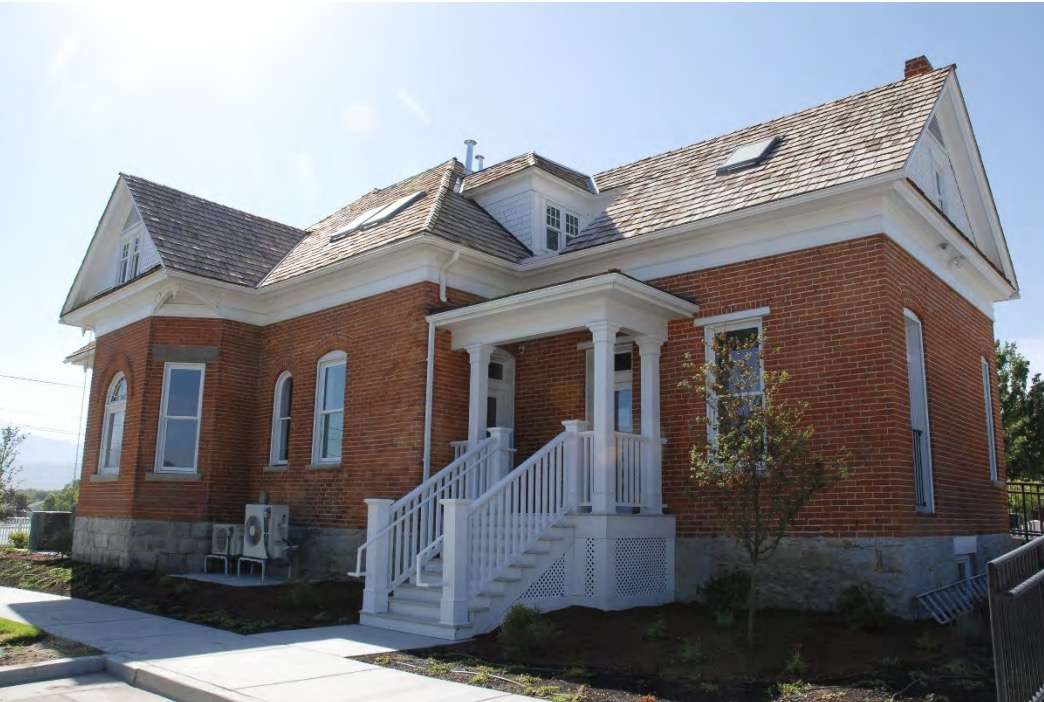 Location: 13032 S. Redwood Road in Riverton
Year built: 1897
Date added to historic register: April 12
About: This home with Victorian Eclectic/Queen Anne features, was constructed by the Beckstead family in the late 1800s. They were sheep ranchers and the home was part of a large farm they owned in Salt Lake County. It would end up in the hands of the Buttferfield family about a decade later and they went on to keep it up through 1950, hence the official historic name that honors both of them.
When the Utah State Historic Preservation Office conducted a survey of the area in 1994, they noted it was one of about a half-dozen homes left in the county with the type of Queen Anne style. Two of those have since been demolished and the remaining ones were drastically altered — leaving the Beckstead-Butterfield House as a remaining standout.
"None of the six had towers or turrets, and of the five, only the Beckstead-Butterfield House has any other salient characteristics of the Queen Anne style," the Utah Division of State History wrote in its 2021 report.
It's now surrounded by homes, a park and Redwood Road. The Riverton Journal reported that a Riverton couple recently purchased the home and renovated it in a way that kept it eligible to be placed on the register.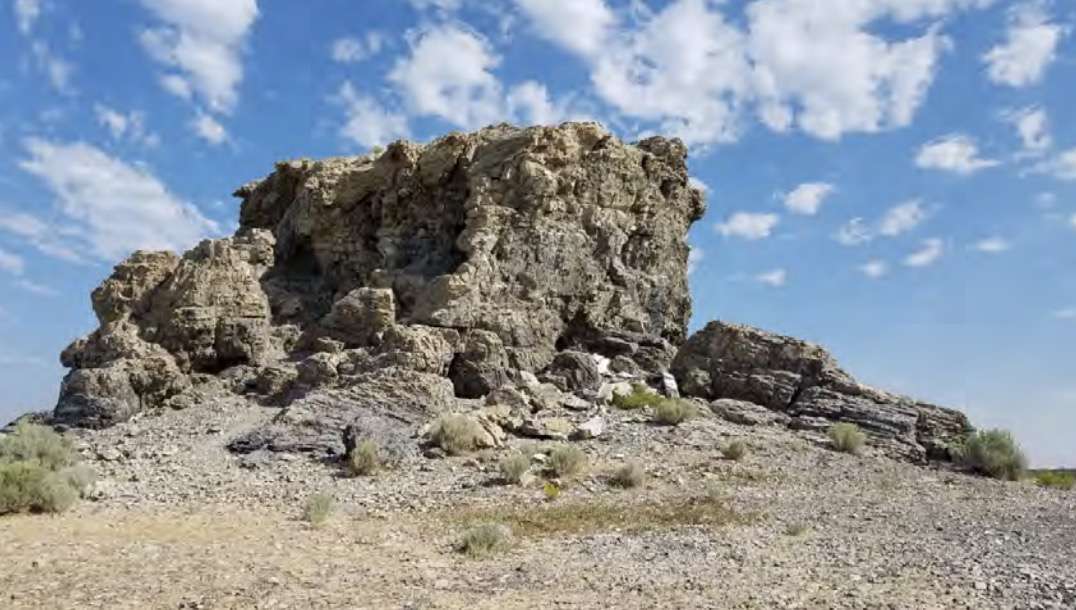 Location: About 2.5 miles west of state Route 202 in Lake Point, Tooele County
Year built: N/A
Date added to historic register: March 24
About: This rock formation, made of limestone and quartzite, dates back over 250 million years ago in the Lower Permian and Upper Pennsylvanian geological periods, as noted by state historians. But it's now on the register because of reasons tied to much more recent history.
First, it got its modern name from the infamous Donner Party that passed through the area in 1846. Members of the arriving Mormon pioneers also bathed in waters at the site not long after arriving in the Salt Lake Valley the following year.
Capt. Howard Stansbury put a triangulation station at the top of the formation to "facilitate his mapping efforts" in 1850. Explorer Sir Richard Burton also visited it in 1862, even bathing at the site during a cross-country trip. The rock site also had a role in helping scientists as they first began to monitor water levels of the Great Salt Lake in the 1870s.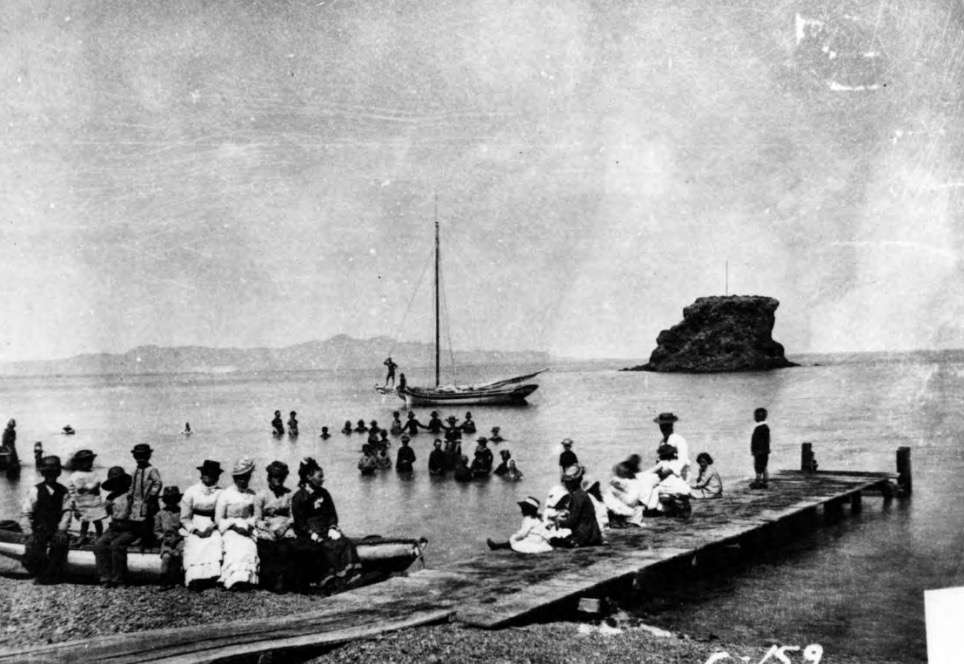 If that's not enough, it had a place in Utah's famed outdoor recreation, too.
"From 1847, Black Rock Site has featured prominently as a place of recreation for residents of Utah, with near-constant recreational resorts surrounding the Black Rock from the 1860s through 1959 when the last resort closed," the history report adds.
It's located on land currently managed by the Utah Division of Forestry, Fire and State Lands.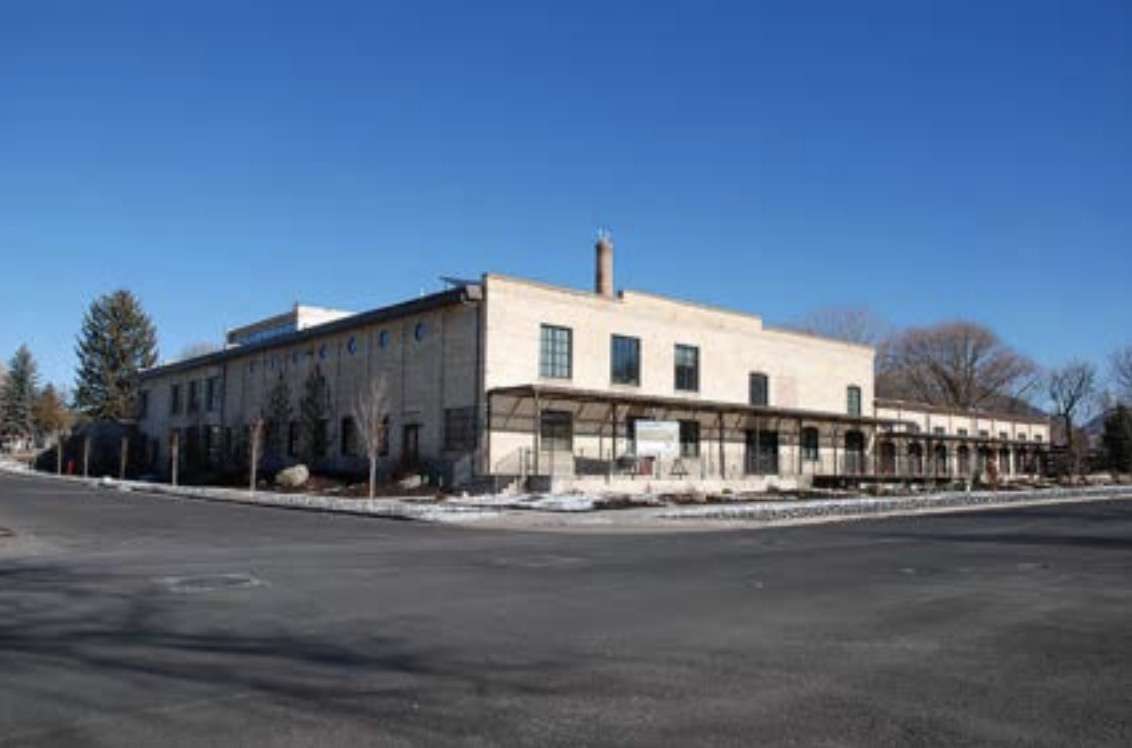 Location: 290 S. 400 West in Logan
Year(s) built: 1904-1945
Date added to historic register: Sept. 20
About: Construction of the two-story brick factory building and warehouse began in 1904 but there were five key construction phases between 1904 and 1945. It was a milk factory with large ties to the Cache Valley dairy industry that remains prominent to this day.
"The plant in Logan was one of the two earliest and largest of the five canned milk plants built in Cache Valley in the early 20th century. These plants processed and shipped condensed and evaporated milk throughout the Intermountain West," historians noted.
While originally local, it was sold to the Borden Company in 1912. It's still in the hands of Borden Holdings, LLC, and went through a renovation that ended last year. Nonhistoric additions (from eras after 1945) were removed and remaining historic features were preserved.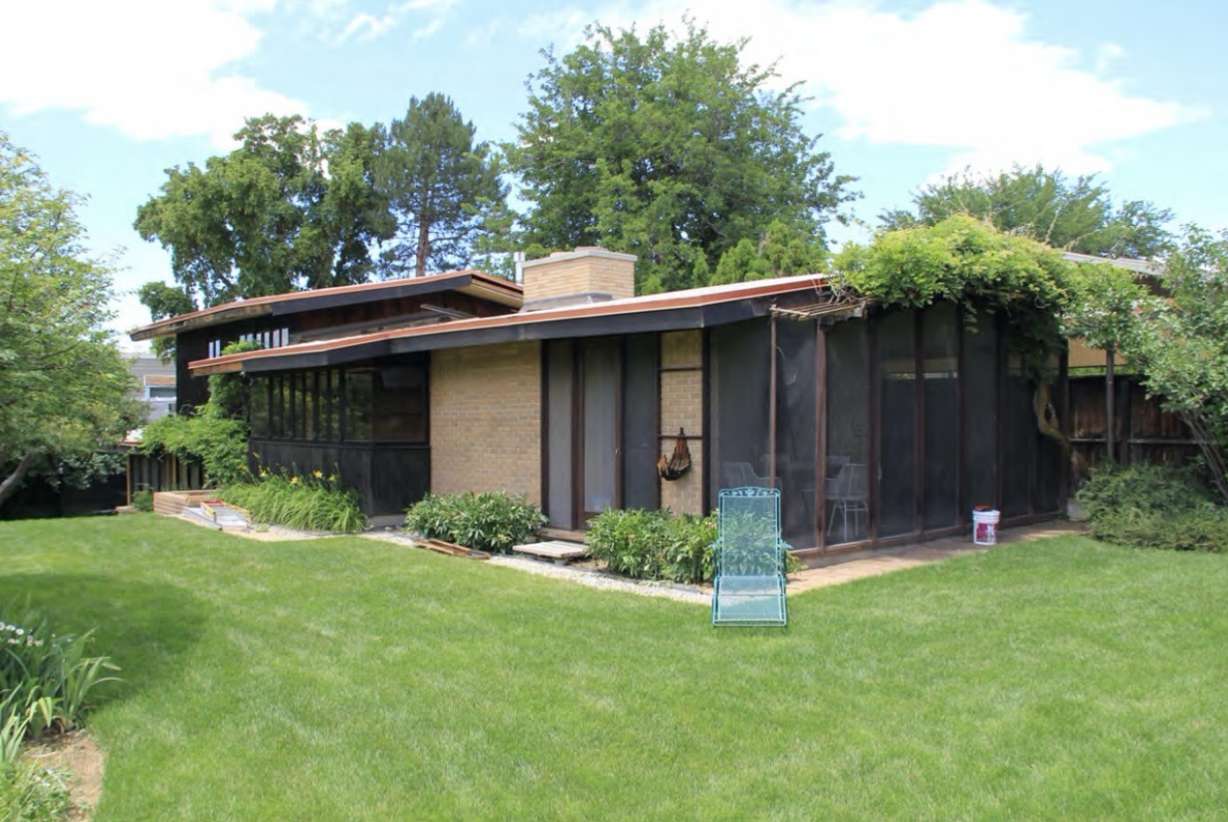 Location: 4644 S. Brookwood Circle in Millcreek
Year built: 1955
Date added to historic register: April 12
About: The Beall family's origins in Utah is quite fascinating. Originally from Ohio, Burtch W. Jr. and Susan Beall were heading to San Francisco in 1952 when their car broke down in Salt Lake City, according to a recent obituary. He started work with a local architect as a draftsman and she worked for a phone company to pay for the repair costs; but here's the funny thing, they never left.
As an architect, Burtch Beall would go on to reshape Utah — and even preserve some of the buildings they came across when they unintentionally moved in. His career work included the Medical Student Housing towers at the University of Utah, the Park City post office, the Trinity Presbyterian Church in Ogden, as well as restorations of other historic buildings, like the Salt Lake City-County Building and the Devereaux House.
"Burtch W. Beall, Jr., was a prolific local architect who designed education buildings and additions, churches, businesses and residences during a career of more than 50 years," historians noted.
His work also includes the Millcreek home he designed for his family in 1955. Historians noted that it was designed in a Wrightian modern style — a reference to the famous architect Frank Lloyd Wright.
"The foundation is concrete and the gently sloped roof is built-up. The exterior walls are a combination of brick, vertical wood sheathing, and glass. The house features an attached carport and a full-height walk-out basement," the history report notes.
The Bealls continued to live in the home up until their deaths. She died in 2018 at the age of 91, while he died in 2019 at the age of 93. The building remains a private residence, with new owners.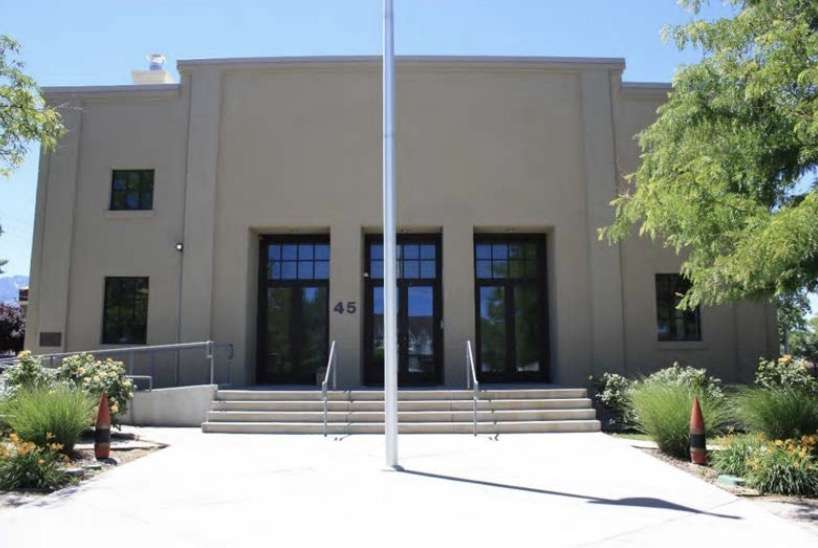 Location: 35 W. Center in Fillmore
Year(s) built: 1937-1938
Date added to historic register: Jan. 4
About: The armory is a piece of the New Deal era. As Utah and the U.S. struggled through the Great Depression, the building was constructed through the help of mostly unskilled labor, likely from locals in central Utah, and it served as a defense facility for the Utah National Guard.
But it was more than that for residents. Bart Whatcott, a member of the American Legion Post 63 in Fillmore, told the Millard County Chronicle Progress in 2019 the fond memories he had of the other role it had as a recreation center.
"This was not just an armory. This was a place in our community where people came to share stories," Whatcott said. "This place was where I came to see Santa Claus, where I came to get my hunter's education. We had dances and weddings here. It's been a focal point of the community."
It remained in the Utah National Guard's hands up until 2019. Officials wrote that the National Guard traded the facility to the city of Fillmore in exchange for 50 acres near the Fillmore airport to make way for a future National Guard facility.
Location: 2785 E. Lancaster Drive in Salt Lake City
Year built: 1963
Date added to historic register: Jan. 4
About: The Nelson House sticks out to anyone who has crossed its path over the past 58 years. Built from cream brick, plywood, glass and steel, it literally sticks out.
"The style is strictly International Style with distinctive features, such as an irregularly-shaped hexagonal roof with prominent roof steel members, walls of glass, an open floor plan in the gathering spaces around a central hearth and a sunken den on the garden level," historians wrote. "More than the California ranch or other common house styles of the period, popularity of the International Style was inherent on unique clients as they were particularly suited for unique lifestyles."
Harlan Nelson was one of IBM's top salesmen during the rise of computers in the 1950s. His work took him and his family to Salt Lake City in 1956. A few years later, they hired Utah-based architect Eduard Dreier to design their dream home.
Historians noted that Dreier was "a prolific residential architect with a relatively short career," and the Nelson home is unique among Dreier's work. He was one of a few Utah-based architects that dabbled in the International Style at this time.
It remained with the Nelsons up until Marie Nelson's death in 2018. It's still a private residence to this day.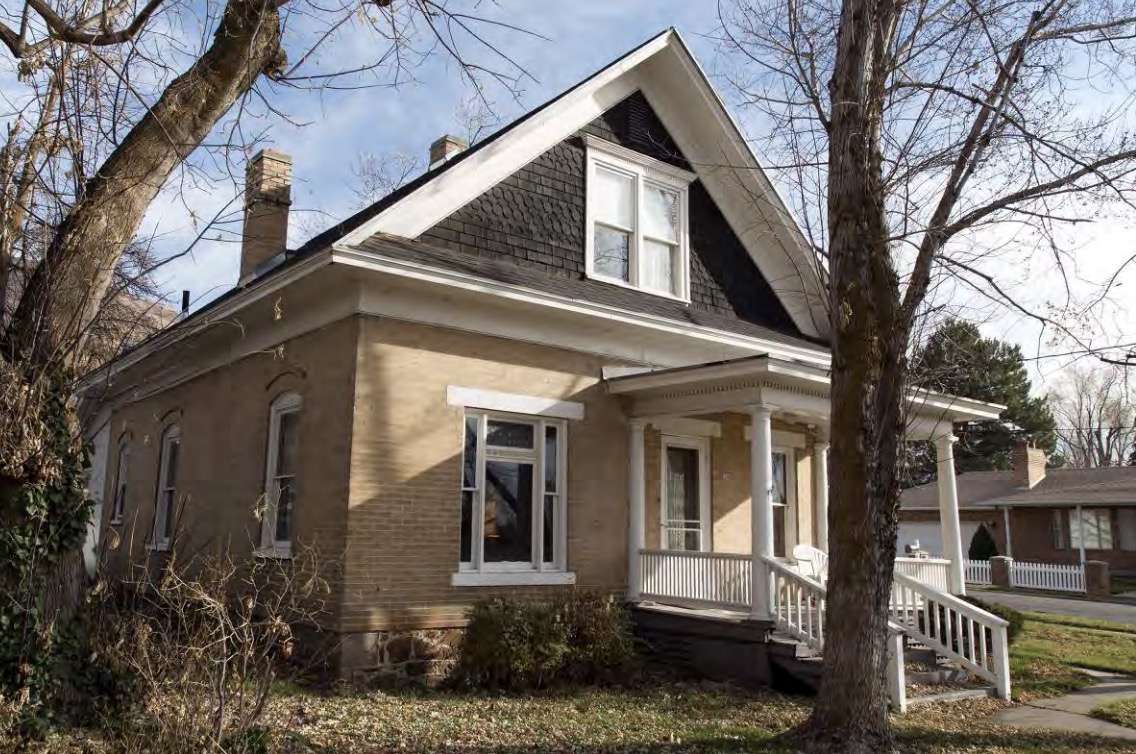 Location: 676 N. Main in Centerville
Year built: 1907
Date added to historic register: July 12
About: This is another Victorian Eclectic house style in Utah that ended up in the register this year. Designed by the Utah architectural firm Ware and Treganza, historians note that the Cheney House is an "excellent example of the architecture created in Centerville and more generally rural Utah after the arrival of the railroad in 1870, which allowed the introduction of national architectural styles and forms with increased prosperity."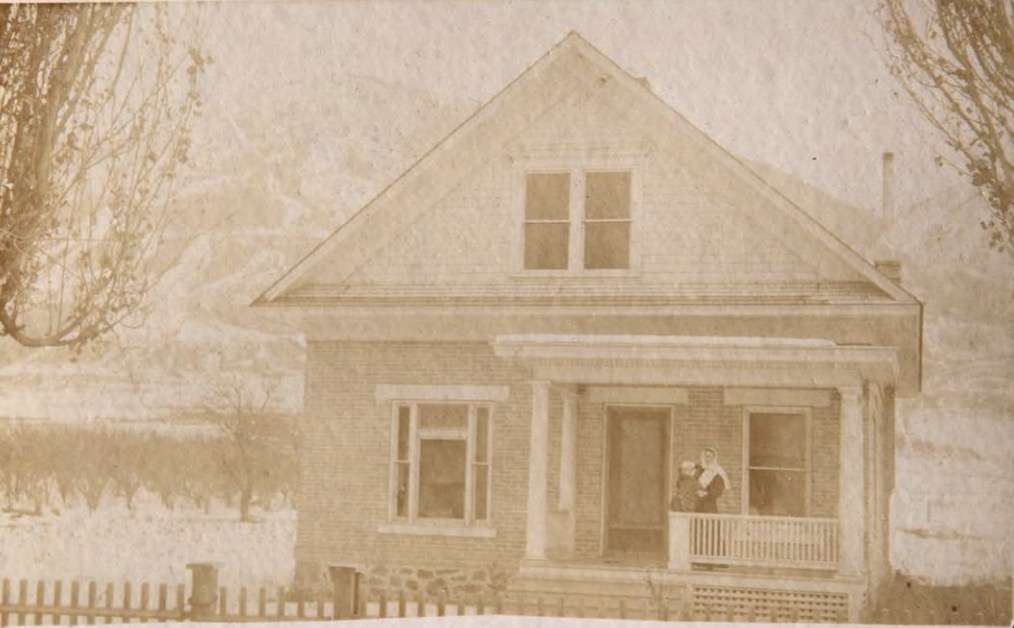 Unfortunately, the number of types of homes like it is declining. The report notes that the house is the only remaining Ware and Treganza work in Davis County. The home was designed for Joseph Leroy Cheney, a prominent Davis County farmer, after his marriage to Alice in 1906.
Leroy Cheney continued to live there until his death in 1936, while Alice Cheney lived there until her death in 1967. It remained with the family until 2017; it's still a private residence with its current owner.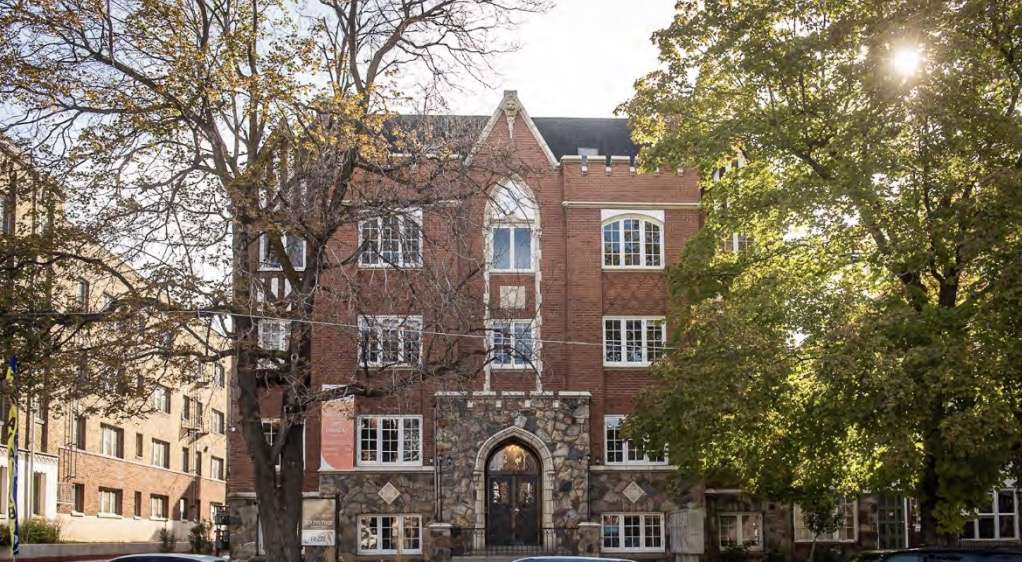 Location: 125 and 135 S. 300 East in Salt Lake City
Year built: 1929
Date added to historic register: March 5
About: These two adjacent 3 1/2-story brick buildings were constructed for apartments before a one-story annex was constructed in 1946 as it was renamed Hotel Los Gables.
"The Los Gables Apartments is a unique example of two separate 1929 apartment buildings that were connected in 1946," historians wrote in the nomination of the buildings. "They are among the most elaborate examples of the Jacobethan Revival and English Tudor Revival styles in Salt Lake City."
They would become the Caledonian Apartments in the 1960s. True to its name-shifting history, the two buildings stand next to each other to this day with different names: The Eleanor Rigby and Lorna Doone-Los Gables apartments.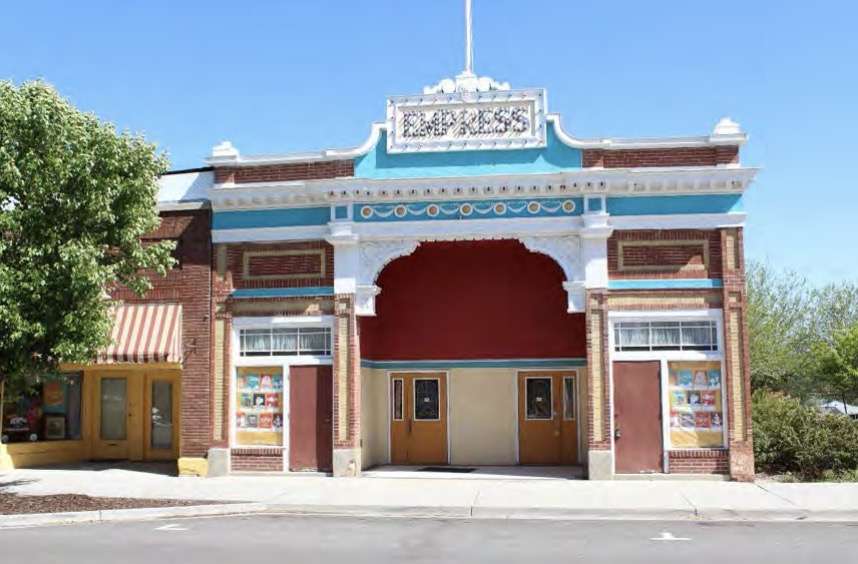 Location: Magna
Era: 1850-1972
Date added to historic register: Jan. 4
About: Entire districts can also qualify for the register, not just individual structures or natural features. The Magna district is about 15.33 acres and contains about 38 eligible buildings constructed between 1850 and 1972.
Most of the buildings were designed between 1904 and 1929 under what's referred to as the Copper Boom Town Era, according to the Greater Salt Lake Municipal Services District. However, many of the buildings from all periods were damaged by the 5.7-earthquake over a year and a half ago.
The municipal services district points out that means many of the property owners of eligible damaged buildings in the area may receive tax credits toward repairs.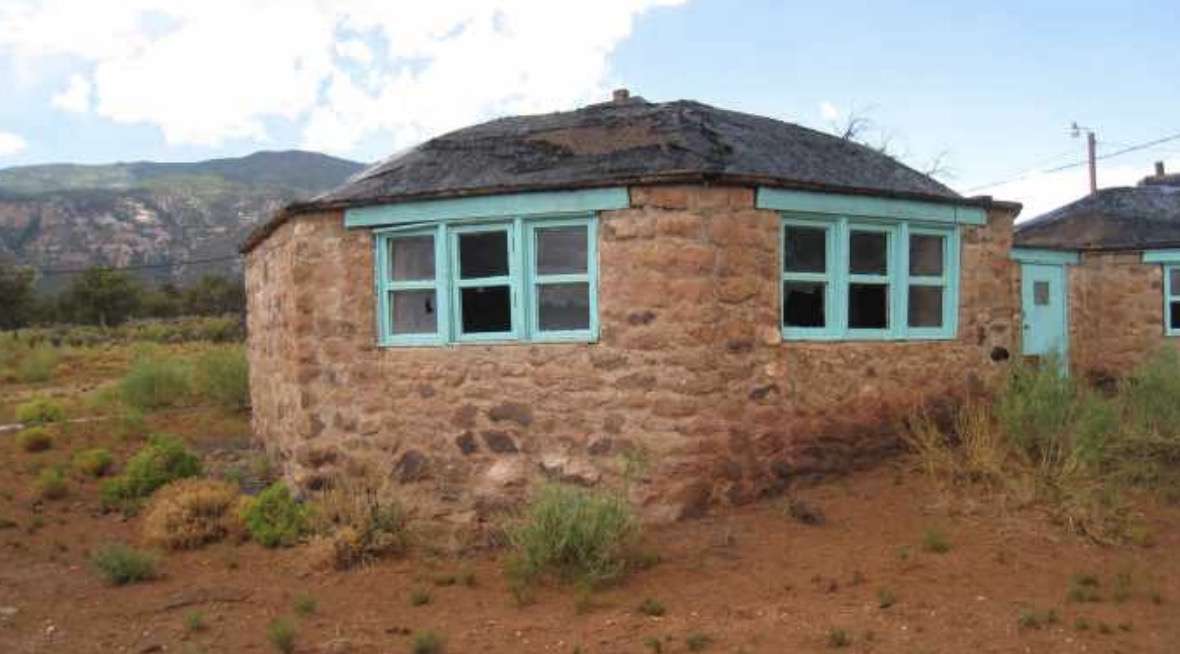 Location: Navajo Mountain, San Juan County
Era: 1934-1946
Date added to historic register: Jan. 28
About: Up into about the 1930s, the Navajo Reservation population was "widely dispersed," which discouraged the federal government from building traditional day schools, the Utah State Historic Preservation Office points out. Boarding schools became one of the few options for students.
That changed when about 40 day school/community centers were built in the 1930s, including the Navajo Mountain Day School and Community Center. The facilities brought "a day school experience along with a variety of services characteristic of a community center," the office wrote.
"Pupils at the day school-community centers received an introduction to subjects taught in typical American schools while also learning about their own history and traditions. And the 'hogan school' design ensured an educational setting that would feel familiar to young Dine children," historians added.
The buildings in the Navajo Mountain area, constructed between 1934 and 1946, were unique as well. Historians add that they blended the Navajo hogan, a traditional indigenous architectural design, with Euro-American school building types,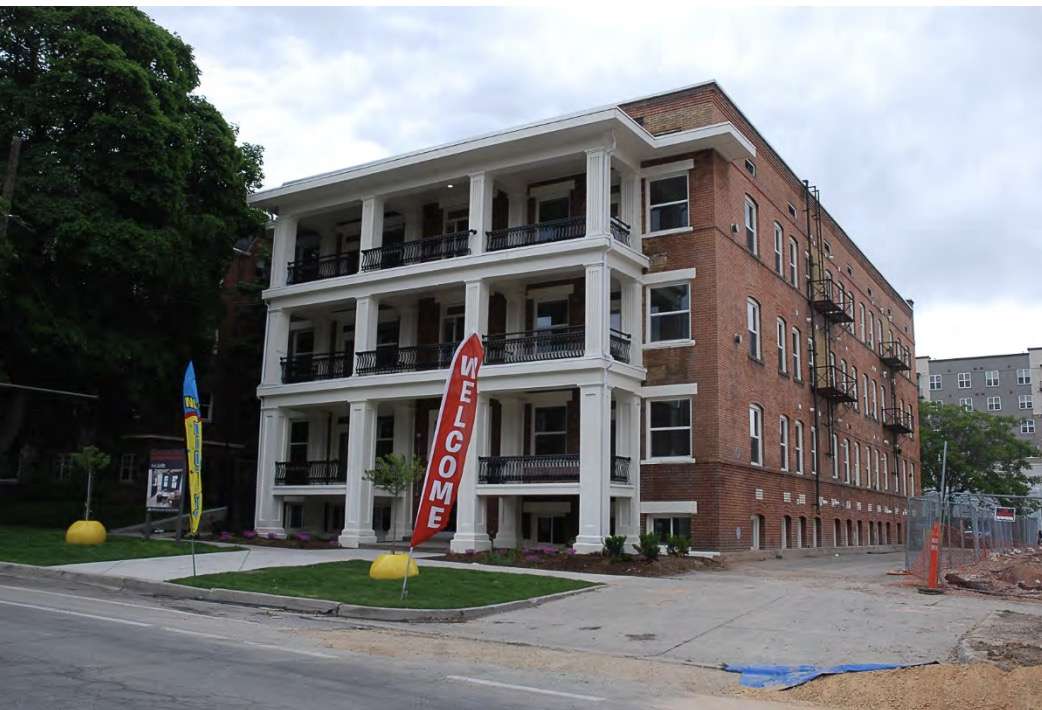 Location: 145 S. 300 East in Salt Lake City
Year(s) built: 1911-12
Date added to historic register: July 12
About: This complex predates its Los Gables neighbors by nearly two decades but both ended up on the register this year. It, too, is a 3 1/2-story brick building but in the Neoclassical Revival design. But what the Palace Apartments preserves is a piece of Salt Lake City's rapid urban growth heading in the 1900s.
"The Palace Apartments is an early 20th-century example of an urban apartment block, one of 180 blocks that were built in Salt Lake City between the 1890s and the 1930s," historians wrote. "The city's residential growth in the late 19th and early 20th centuries is represented by two competing types of housing: suburban homes and urban apartment blocks."
The building has stood for over a century now. Following years of neglect, historians wrote that "substantial renovations" were conducted last year. Now known as the Jude Apartments, the building is helping provide housing for the newest wave of Salt Lake City urban growth.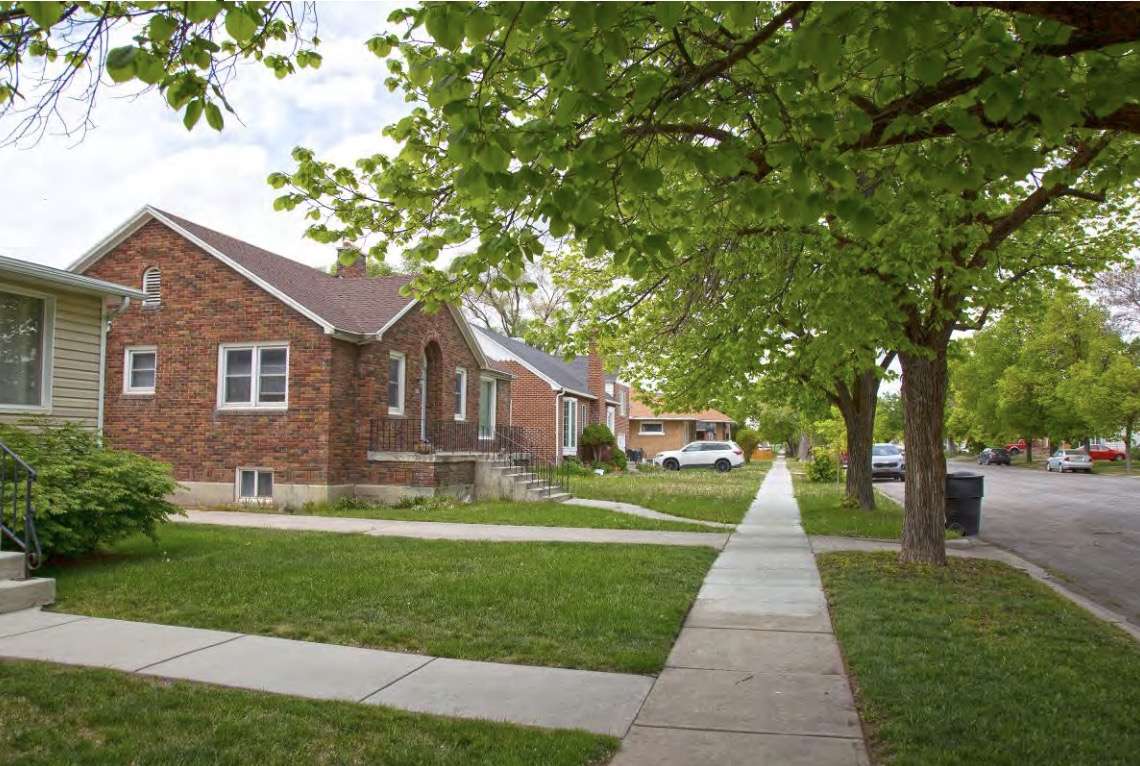 Location: Tremonton
Era: Pre-1962
Date added to historic register: April 26
About: The boundaries of the Tremonton Historic District consist of commercial and residential buildings that are "pre-1962 plat and subdivision surveys subdivided into the early 2.5-acre block grid pattern."
It features all sorts of buildings, from homes and hotels to stores, restaurants, churches, government facilities and anything imaginable in between, with a mixture of architectural types. There are buildings that range from mid-19th century Greek Revival, century Tudor, Colonial Revival, Mission/Spanish Colonial Revival, Victorian Eclectic, Gothic and other more modern movements.
"The architecture of the district clearly displays the various contextual periods of local development established in this nomination," historians wrote. "The majority of resources are single-family dwellings and commercial buildings constructed between 1905 and 1965."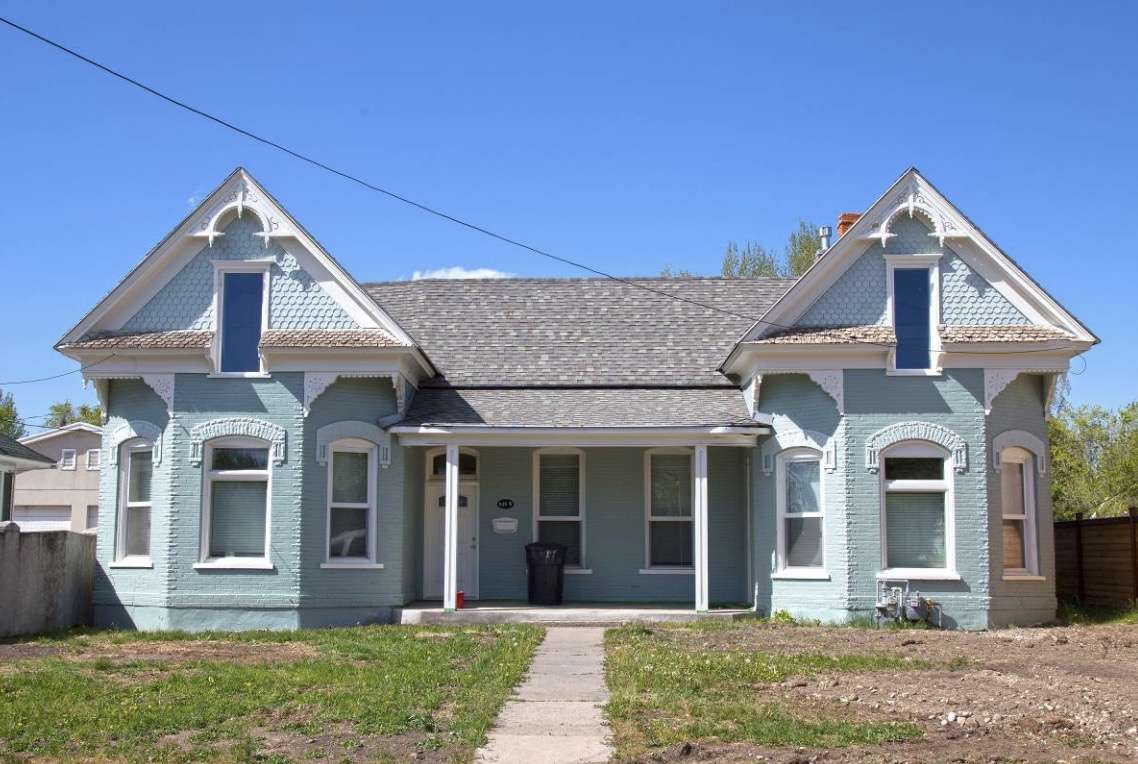 Location: 449 W. 100 North in Logan
Year built: 1886
Date added to historic register: Sept. 17
About: William Watterson Jr. was a prominent farmer and rancher in the Logan Valley in the late 19th century, settling in Logan a year after the city was founded. This home, built in the Victorian Eclectic and Eastlake styles, would come years later. It's the oldest of Utah's individual buildings included in the register this past year. But it's also a snapshot of the region at the time it was built.
"It is an excellent and representative example of early architecture created in Logan and more generally rural Utah between 1873 and 1915," historians wrote.
It remained with the family through Caroline Watterson's death in 1928; it wasn't sold to an outside family until 1963. It's still a private residence all these years later, with a fourth different family now owning it.
×
More stories you may be interested in