Stage 4 cancer meant Don Deckert, center, couldn't make it to Utah to see his son Travis's Air Force promotion ceremony. So Travis and his bosses flew to Kansas to bring the ceremony to Don on Tuesday. (KSNW, via KSL-TV)
Estimated read time: 2-3 minutes
SALT LAKE CITY — It seemed almost everyone at Salt Lake City International Airport was in such a rush. To get their bags. To get to their gate. To get their loved one home for Christmas.
However, there's a good chance all the people who were in a hurry weren't thinking of the value of time quite like Travis Deckert.
"I think most of us, we take things for granted. People we love, people we care about. Family is the most important thing," he said.
Deckert, an Air Force officer, had just flown back to Utah after being promoted from captain to major. The ceremony took place in his hometown of Wichita, Kansas, even though Deckert is stationed at Hill Air Force Base in Davis County.
"It's very rare," he said. "Usually, you have a promotions ceremony at the current Air Force base that you're at. I didn't even know this was possible."
It became possible because his bosses at Hill knew about Deckert's father and how little time his dad had left.
"Right now, the doctor says he only has a few weeks left to live," said Deckert.
Stage 4 brain cancer meant Don Deckert couldn't make it to Utah to see his son's promotion ceremony. His condition got worse the past few weeks.
So, this past Tuesday, the ceremony came to his house.
"He would always send me letters telling me to never give up," said Travis Deckert during the ceremony about his father.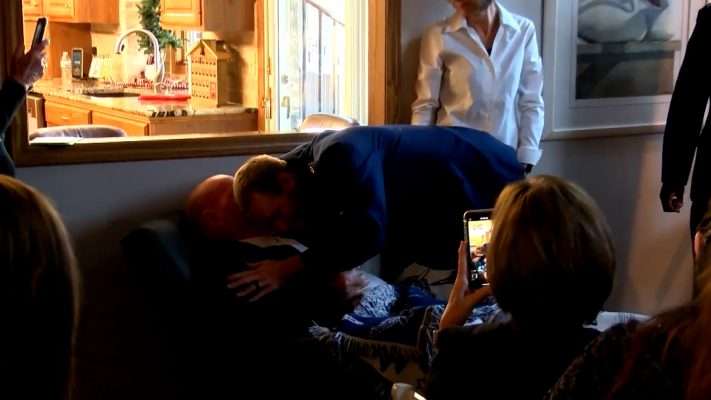 Deckert and his bosses at Hill Air Force Base flew to Wichita so Deckert's father could see his son's promotion from his bed.
"It gives me great honor to be the first to introduce Major Travis Deckert," said one of his bosses during the ceremony, which resulted in clapping and cheers from family and friends who were there.
At least for a few moments, Don Deckert's smile and pride for his son was higher than even the Air Force could ever aim.
"I love you," said son to dad during a long hug.
Which is why, back at the Salt Lake City airport, Travis Deckert didn't seem to be in such a Christmas rush. He already got the best gift of all: time.
"To have that last moment with him and the last few words to share with him, it was a luxury," he said. "I don't have any regrets when he passes, and I think it's the same for him as well."
×
Photos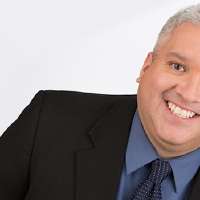 Alex Cabrero
NOTE: Comment submissions will be disabled for most stories on Dec 25 & Jan 1st. Happy Holidays!
More stories you may be interested in