1 min ago
Djokovic replaced in Australian Open draw
From CNN's Chris Eldergill
The organizers of the Australian Open have now replaced top seed Novak Djokovic following his failed attempt to halt his deportation from Australia.
The new order of play inserts Salvatore Caruso in place of Djokovic. The Italian will face Serbian player Miomir Kecmanović.
Third seed Alexander Zverev will now move to the center court slot previously occupied by Djokovic. He plays Daniel Altmaier.
21 min ago
Prime Minister Scott Morrison: Now it's time to "get on with the Australian Open"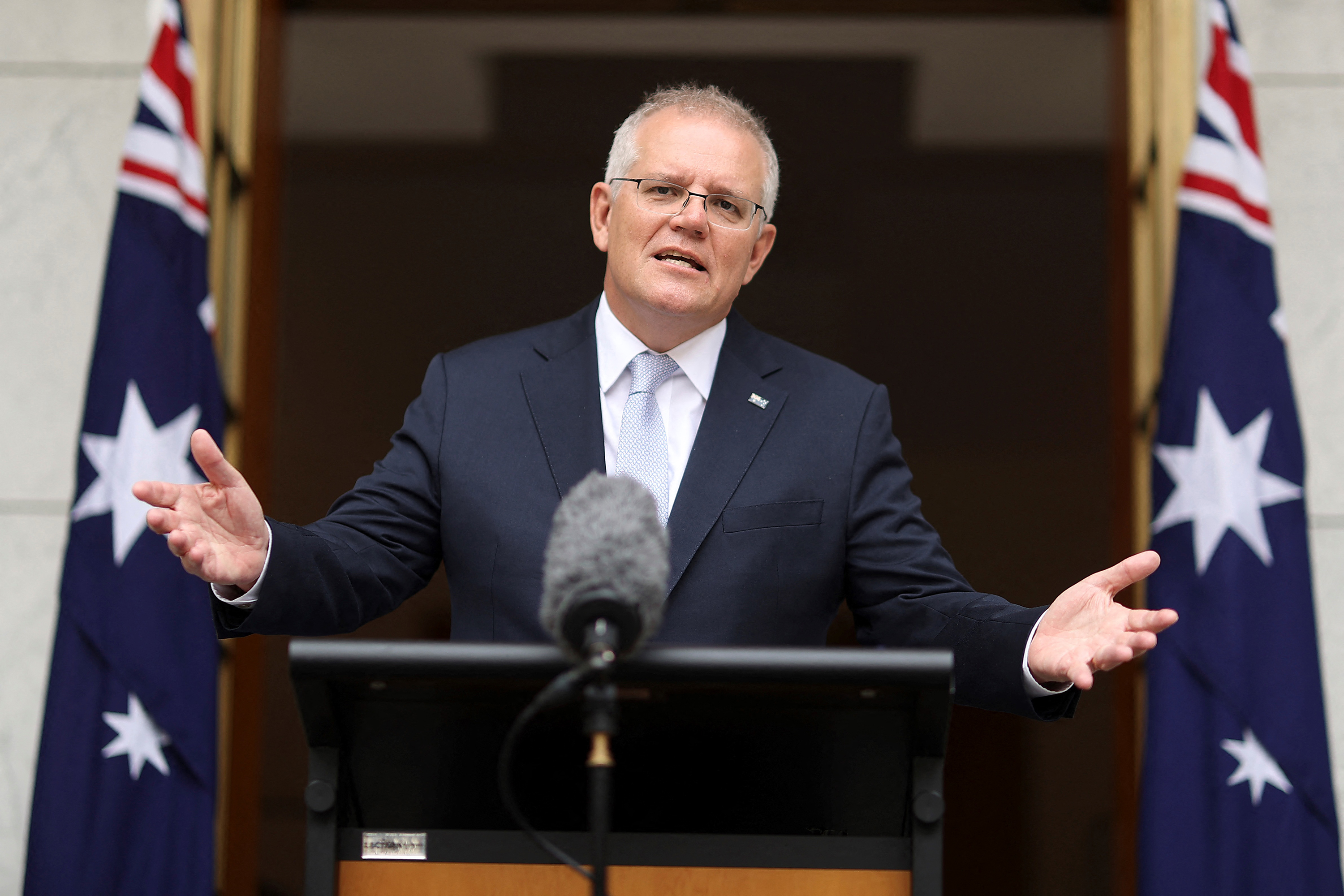 Australian Prime Minister Scott Morrison welcomed the federal court's decision to dismiss Novak Djokovic's appeal on Sunday, saying in a statement that the cancelation decision "was made on health, safety and good order grounds, on the basis that it was in the public interest to do so."
"I welcome the decision to keep our borders strong and keep Australians safe," he added. "As I said on Friday, Australians have made many sacrifices during this pandemic, and they rightly expect the result of those sacrifices to be protected.
"Strong borders are fundamental to the Australian way of life as is the rule of law."
He thanked the court for handling the issue quickly. "It's now time to get on with the Australian Open and get back to enjoying tennis over the summer," he added.
51 min ago
Immigration Minister: Canceling Djokovic's visa protects the "great sacrifices" made by Australians
Australian Immigration Minister Alex Hawke praised the court's decision to uphold his cancelation of Novak Djokovic's visa, calling it a matter of public safety during the pandemic.
Hawke invoked his personal power to cancel Djokovic's visa a second time on Friday, saying it was "in the public interest."
Read his full statement:
"I welcome today's unanimous decision by the Full Federal Court of Australia, upholding my decision to exercise my power under the Migration Act to cancel Mr Novak Djokovic's visa in the public interest.
"Australia's strong border protection policies have kept us safe during the pandemic, resulting in one of the lowest death rates, strongest economic recoveries, and highest vaccination rates in the world. Strong border protection policies are also fundamental to safe-guarding Australia's social cohesion which continues to strengthen despite the pandemic.
"Australians have made great sacrifices to get to this point and the Morrison Government is firmly committed to protecting this position, as the Australian people expect.
"To date around 43 million vaccination doses have been administered in Australia and more than 91.6% of Australians aged 16 years and over are fully vaccinated.
"Accordingly, Australia has been able to commence a step-by-step, safe reopening of its international border as a result of this successful vaccination program."
1 hr 12 min ago
Djokovic confirms he is leaving: "I cannot stay in Australia and participate in the Australian Open."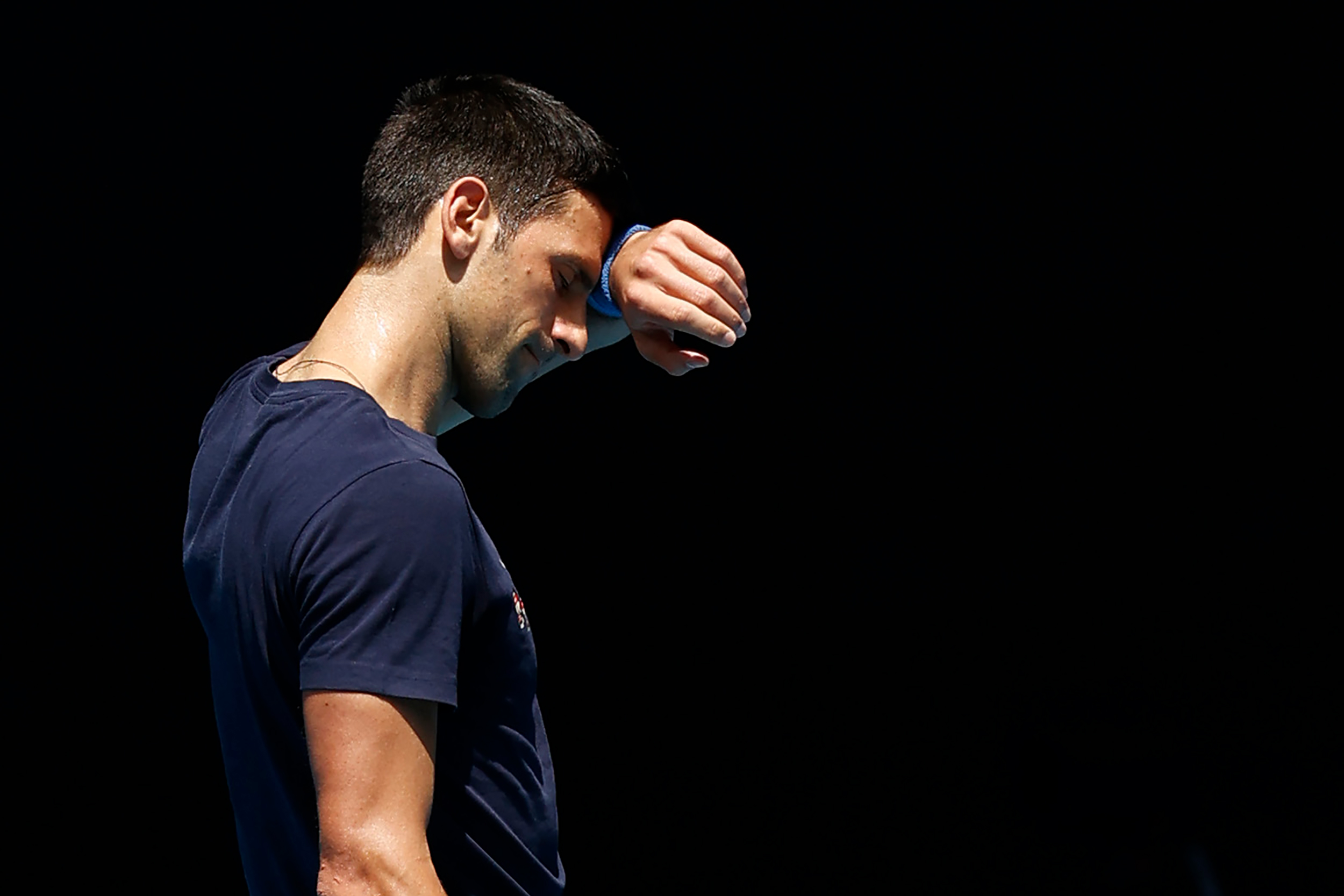 In a statement released after his appeal was dismissed on Sunday, Novak Djokovic said he would cooperate with authorities in arranging his departure from the country and confirmed he would not be playing in the Australian Open.
He said that while he was "extremely disappointed" in the judge's decision, "I respect the Court's ruling and I'll cooperate with the relevant authorities in relation to my departure from Australia."
He will now take time to rest and recuperate, he added, wishing good luck to fans, staff and players at the Australian Open.
Read Djokovic's full statement:
"I would like to make a brief statement to address the outcomes of today's Court hearing. I will now be taking some time to rest and to recuperate, before making any further comments beyond this.
"I am extremely disappointed with the Court ruling to dismiss my application for judicial review of the Minister's decision to cancel my visa, which means I cannot stay in Australia and participate in the Australian Open.
"I respect the Court's ruling and I will cooperate with the relevant authorities in relation to my departure from the country.
"I am uncomfortable that the focus of the past weeks has been on me and I hope that we can all now focus on the game and tournament I love. I would like to wish the players, tournament officials, staff, volunteers and fans all the best for the tournament.
"Finally, I would like to thank my family, friends, team, supporters, fans and my fellow Serbians for your continued support. You have all been a great source of strength to me."
The ruling: Judge James Allsop said earlier that the court's ruling to uphold the immigration minister's decision to revoke Djokovic's visa was unanimous. After a 30-minute break to decide whether or not either party felt further orders were necessary, the court adjourned with no further orders incoming.
1 hr 42 min ago
Will Djokovic be deported?
Sunday's decision means Novak Djokovic will return to immigration detention at the Park Hotel in the city center, where around 30 refugees are being held.
It's not clear yet if and when he'll be deported.
"Deportation means that you refuse to leave voluntarily and the Commonwealth then has to step in," lawyer Maria Jockel, an immigration expert from BDO Australia, told CNN Friday, before the decision.
In the case of deportation, "Australian Border Force officials have to walk you to the plane and get on the plane and ensure that you actually depart," she said.
CNN has requested a response from Djokovic and his legal team to Sunday's ruling.
1 hr 47 min ago
The court hearing is over with no further orders coming
The court hearing has ended for the day, with the on-screen message of the livestream declaring, "The matter is adjourned and the live stream has concluded."
"There will be no further orders," the screen read.
Earlier, the screen had only said the hearing was "currently adjourned."
The judge had said after his ruing that the court would adjourn for 30 minutes to allow both parties to consider whether any further orders were necessary — though the judge said he did not believe any were.
1 hr 56 min ago
A quick look back at how we got here
The federal court is currently on a 30-minute break as both parties decide whether further court orders are necessary following the dismissal of Djokovic's challenge to his visa cancelation. Here's how this whole saga unfolded:
In November, Djokovic began preparations for the Australian Open, including receiving his Australian entry visa.
Dec. 16: The player takes a PCR test which comes back positive later that day — but he later said in a statement he didn't receive the notification until Dec. 17, when he had already attended a tennis event.
Dec. 22: He tests negative for the virus.
Dec. 30: He receives a medical exemption from Tennis Australia allowing him to enter Australia without Covid vaccination or quarantine, on the grounds that he has just recovered from Covid.
Jan. 1-2: Djokovic is notified by the Australian government that he is cleared for quarantine-free arrival, and he receives a Border Travel Permit by the state government of Victoria, where Melbourne is located.
Jan. 5: He arrives in Melbourne just before midnight. As the hours cross into early morning the next day, his visa is canceled and he is placed into detention.
Jan. 10: At his visa hearing, the judge quashes the visa cancelation and orders Djokovic to be released.
Jan. 14: Immigration Minister Alex Hawke invokes his personal power to cancel Djokovic's visa a second time.
Jan. 15: Djokovic is placed back into detention as a preliminary hearing commences.
Jan. 16: The judge dismisses Djokovic's appeal, leaving his participation in the tournament in serious doubt.
2 hr 13 min ago
Court adjourns for 30 minutes after ruling
After announcing that he would dismiss Djokovic's appeal, Chief Justice James Allsop said the court was not aware of the need for any further orders — but that the court would adjourn for 30 minutes to allow each party to consider whether any more orders are necessary.
If either party thinks a further order is necessary, the lawyers for both sides will need to meet and discuss the matter in the judge's chambers "as soon as possible," Allsop said.
2 hr 16 min ago
Decision was "unanimous," chief justice says
Chief Justice James Allsop said the court's ruling to uphold the immigration minister's decision to revoke Novak Djokovic's visa was unanimous.
He began by saying the full bench of the Federal Court was not being asked to decide on the merits of the minister's decision, instead to review the legality of that decision.
"These grounds focus on whether the decision was for different reasons irrational or legally unreasonable. It is no part of the function of the court to decide upon the merits or wisdom of the decision," Allsop said.
He went on to say the amended application should be dismissed with costs.