Last December, there was a sudden surge in leisure travel and several airlines even came up with their 'winter wow sale'. However, the rising spread of the Omicron resulted in a spate of cancellations and reschedulings.
Nearly 33,000 flights have been cancelled globally, which was due to fly between December and February. Alok Singh, Founder and CEO of Travomint is expecting further modifications in bookings as travellers adapt plans to meet new guidelines. However, he hopes that this cancellation surge would see a curve by the end of February and travel businesses would come back by mid-March.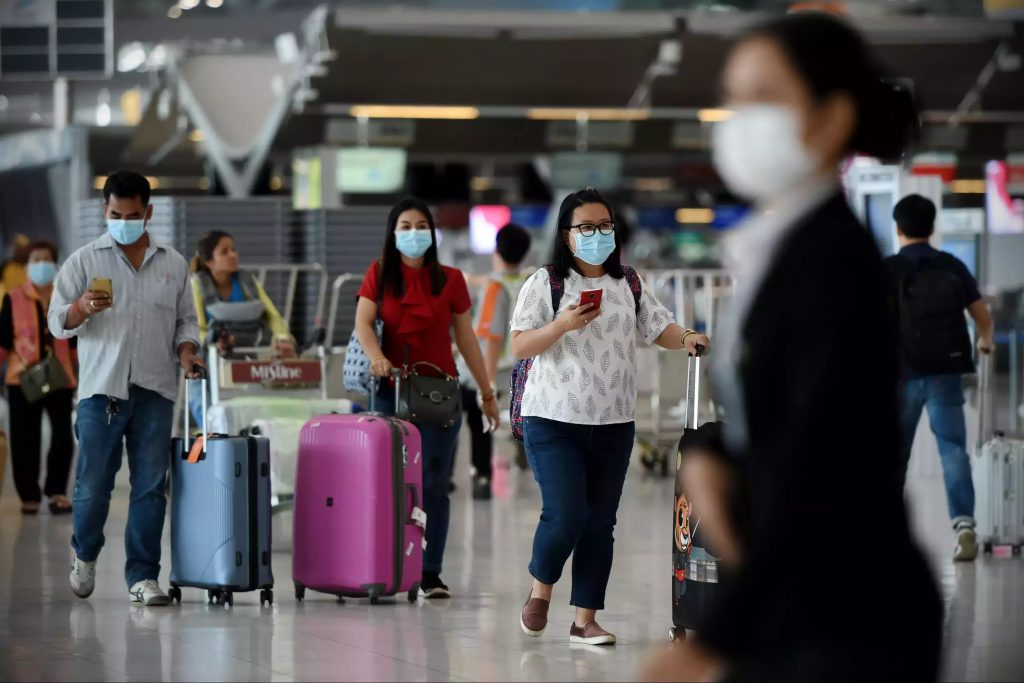 Currently, the only business that several OTA platforms are receiving is from business or emergency travel bookings. As customers remain worried about the new variant and stay cautious, Singh explained how these agencies are working doubly hard to provide their users with hassle-free travel services.
Has there been any major drop on the side of hotel bookings as compared to rescheduling or cancelations of flights on your platform?
The Omicron variant of Covid-19 has augmented the cancellation of flights resulting in a huge material drop towards the hotel bookings. There is a tremendous amount of fear in everybody's mind after seeing the accelerated spread of the virus.
Of course, the hotel industry and the airline industry are in many ways interrelated. People traveling for leisure definitely spend a lot of time in hotels. In fact, even the people traveling for work, most of the time stay (prefer to stay) in the hotels. So, this was in a way expected by us that the flight cancellations will also affect the hotel bookings.
How can OTA platforms leverage and update their technology and product innovations to meet changing demands of the constant flux?
Having been buoyed by pent-up demands for travel post-second wave, the OTA platforms are auguring a severe blow from the surging third wave. Such platforms are witnessing one of the biggest crises and the most grievous drop in the bookings for leisure travel. In fact, the number of business travel booking is also reducing day by day.
While we wait for the world to get over these uncertain and trying times, it is of utmost importance to be watchful towards assessing the current situation and preparing for what's to come. In order to be able to meet the demands of the constant flux, the OTA platforms can keep pace with constant COVID-related changes by stressing the factors mentioned below:
Digitization – Since the majority of travelers are eager to travel again sooner, travel businesses have to diversify their business. They should try to digitize and streamline their contact center. Apart from this, the use of multi-lingual processing tools to optimize customer demands (booking, cancellation, or rebooking) fluidly across different channels.
Cleanliness and Safety – Travelers are more cautious than ever before, there are a few homestay accommodations that lack the solid and complex management system enabled by hotels. During this pandemic time, travelers have become more selective and they look for safety along with cleanliness when it comes to vacation. Therefore, OTAs should concentrate more on hotels that adhere firmly when it comes to cleanliness and safety.
Customer engagement is important – since travel companies are an integral part of local communities, therefore, they should seek different ways to build their brand value and awareness during the recession.
Reevaluation of the competitive landscape – the impact of Covid-19 on the economy is inevitable. Recovery will not be homogenous, however, domestic travel is likely to recover faster than international travel. The timeline for recovery is perplexing to predict, lining up the competitive offers and promotions will aid brands to reverberate more quickly.
Highlight Local Destinations – it is predicted that travelers will prefer to go on vacation to a place that is close to their homes if in case any mishappening takes place, they can come back to their homes soon. Therefore, OTAs are more encouraged to accentuate local destinations to meet the demands and expectations of travelers.
Private travel modes – travelers will opt for more independent transportation methods since they want to avoid public transportation like airplanes, trains, buses. In such a scenario, OTAs need to focus more on services like private charters, car rentals, two-wheeler rentals, etc.
What is the kind of tech investments and innovations that Travomint is undertaking to cater to new needs emerging out of COVID?
Being mindful of the current scenario we are stressing more about technological innovations. We have introduced an automatic refund system for our customers in which they can fill the details related to cancellation like the reason behind the cancellation, PNR No. etc. This way, they can get a refund or credits as per the airline's policies. We are focusing on making new tie-ups where our customers can get a full refund in case he/she testes positive for Covid-19.
Nowadays a growing number of customers are using the voice search option in many fields. We have designed our website with voice search capabilities. Our customers can now search, find and book hotels and flights without having to communicate with a staff member.
One more striking feature that we have introduced is web check-ins in which travelers do not need to invest the time at the airport for check-in purposes.