"I use the Garmin Vivoactive 3. It is not one of the super technical ones, but it's a touch screen, which was what I was after. I use it when running, which is less often these days. I mainly use it at the gym, but it's also pretty useful in everyday life."
Didier Elzinga, CEO, Culture Amp
"My Garmin 945 forerunner. I am not a competitive runner but my Garmin Forerunner 945 is an important part of my physical, and mental, routine.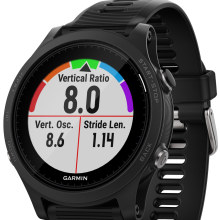 "I also just love a device that you only have to charge every week or so, and has buttons rather than a touch screen.
"It is bulletproof, just works and its body battery rating is the only thing that actually makes me realise I am pushing myself too hard and need more sleep. The body battery pays attention to things like your sleep. Right now my body battery is sitting at 32 and 100 is the best.
"If you don't drink any alcohol and you get 7½ to eight hours sleep, after [a few] days, you'll be at 100 when you go to bed, and you wake up with 100. This [level] is saying to me that if I go for a run, I'm going to be zero if I try and push myself hard for an hour. It's a really good reminder that I do need to get back to 100 at least a few times a week."
Chantale Millard, CEO, Maggie Beer Holdings
"My favourite gadget is my Ninja blender, which I use to make my vegetable shakes in the morning.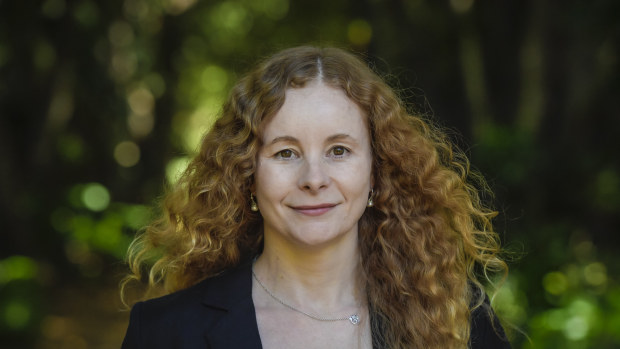 "I have been making a vegetable shake most mornings for the past 10 years and it contains about six different seasonal vegetables plus ginger and avocado. Most people think they taste awful, but I think they are my superpower against getting sick.
"Plus, once I have my shake in the morning, I feel a little bit entitled to eat whatever I want for the rest of the day."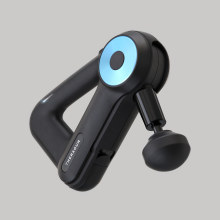 Pip Marlow, CEO, Salesforce Australia and New Zealand
"This year has been the year of the Theragun. With lockdowns, more time at a desk and just getting older, the 'do it yourself' Theragun has been a gift, although my hamstrings do not always agree with that."
Tim Fung, CEO, AirTasker
"As much as I love technology, I'm not too dependent on gadgets. In all my meetings and catch-ups with the team, I still use a notebook and pen to take notes and write down thoughts. I like to keep it old school where I can.
"However, I did receive a Theragun for Christmas last year and that's been amazing for muscle massage.
"I will definitely be getting a lot of use out of it this year if I can achieve my climbing goals."
Geoff Bainbridge, MD, Lark Distilling
"I love my Yeti tumbler. I carry it everywhere. It keeps water cold. It gets rid of plastic and means you're hydrated all the time. It's the most magnificent brand as well. It's a good reminder of how we're positioning our brands. It is an American company and it's a cult. I've got five. And I've got a Yeti cooler. I've got Yeti this, Yeti that. I've joined the Yeti cult."
David Tudehope, CEO, Macquarie Telecom
"When you are in denial of the need to wear glasses, as I am, the iPad Pro becomes an indispensable part of your life. From work to school sport, it is there by my side."