This holiday season, try shopping with some of Propeller's alumni and current ventures for unique local gifts and experiences.
---
2 B Chic Boutique and Glam Parlor
4000 Washington Ave.
2BCHIC Boutique & Glam Parlor is your stop shop made exclusively designed for women and girls. This boutique has a mixture of styles such as comfy & lounge, classy, and party pieces with amazing quality that you can dress up and down while looking and feeling Chic. The Glam Parlor includes a hairstylist and makeup artist that beautifies and boosts confidence.
Artist Journey Allen
1474 N Broad St,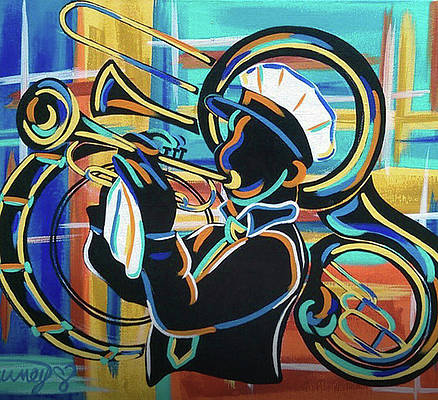 Journey Allen is known for vibrant compositions that capture the spirited culture of this charming city. The colorful patterns that serve as the backdrop of each composition are reminiscent of hand-woven African fabric and evoke a similar feeling that can be discovered as one lends their ear to the rhythm of a second-line beat.
Cocoa Petals and Co. is a luxury self-care brand that specializes in hand-painted press on nails and hand-crafted beauty products.
Community Book Center
2523 Bayou Road
Community Book Center was founded in 1983 and is a cultural and literary hub that specializes in books, educational materials, art and gifts by and about people of African descent.
Delta Flora Native Plants
2710 Touro St.
New Orleans, Louisiana 70119A seasonal retail nursery in New Orleans celebrating the natural beauty of the Gulf Coast. Delta Flora provides Louisiana native plants & seeds to gardeners, backyard environmentalists, community groups & professionals.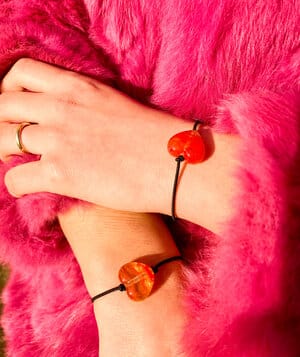 Glass Half Full provides recycled glass jewelry and ornaments.
Goods That Matter
1114 Josephine Street, in the Lower Garden District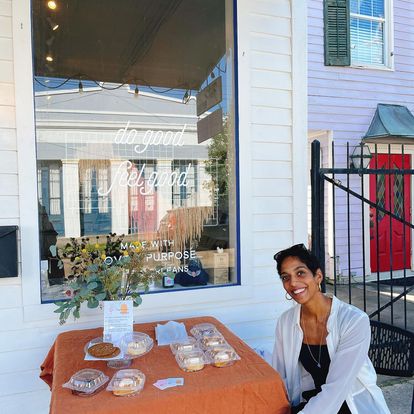 Goods that Matter creates everyday design goods, with extraordinary impact. Every Matter product is handmade in the U.S., of eco-friendly materials, & gives back to social and environmental causes.
A non-profit helping New Orleans special event planners and participants reduce waste and lower their impact on our planet. Choose Grounds Krewe for your affordable, eco-friendly and locally made parade throws!
Louisiana Land Art is a personable water and turf company that provides custom water management, artificial turf, and holistic landscaping.
Schmelly's is an organics recycling company that collects food scraps from New Orleans' restaurants, hotels, grocery stores, juice bars, and coffee shops, and then compost these scraps into an organic soil conditioner for farmers to enhance their soil microbiology. Schmelly's products are composted & cured for 8-12 months to create a nutrient-dense plant food good for flowers, vegetable gardens, and production farms.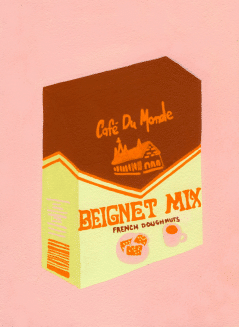 Where y'Art Works is a full-service art consulting company that connects organizations and individuals with local artists who create work for and about the communities they serve. Where y'Art Works makes it easy for all to browse thousands of works by hundreds of local seasoned artists and new talent from the comfort of your own devices, 24-hours a day, 365 days a year.
Bellegarde Bakery provides breads, fresh flour, local food products, and pastries. With world-class ingredients, freshly milled flour, and traditional methods, our bread is a testament to craftsmanship: personal, patient, pure. We are ingredient-driven and craft-dictated. Gift cards and delectable delights make great holiday gifts.
Bhoomi creates the highest quality re-hydrating beverages from nourishing, cold-pressed cane with a blend of healing ancient Ayurvedic super botanicals for recovery, immunity, and superfood properties.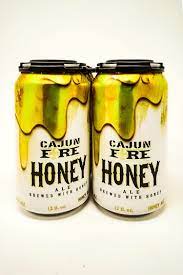 Cajun Fire Brewing is a family-owned and operated craft beer manufacturer based out of New Orleans, the first Black-owned brewing company in Louisiana and the South. By using the finest available ingredients and local produce that's available, Cajun Fire ensures that products are competitive with any high-end craft brewery on the market.
Capstone Raw Honey is made from an assortment of local floral varieties available at various retailers across the city. Capstone is a small nonprofit that has taken previously blighted or vacant lots in the Lower Ninth Ward and developed them into productive gardens and orchards.
This holiday season, you'll need your plant-based etouffee sauce and spices, Chef Diva's signature sauce for hot dogs, fries, nachos, and wings.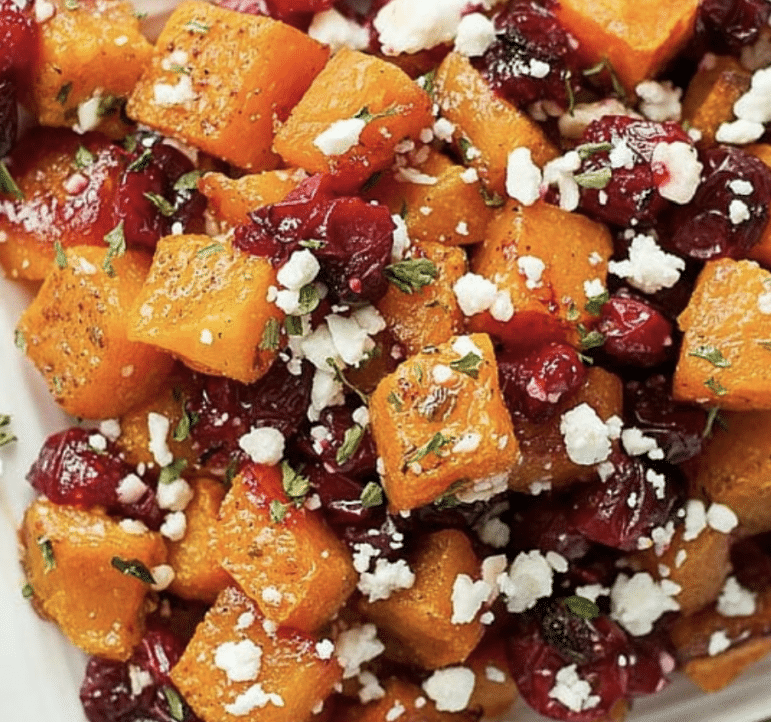 Clean Course Meals provide nourishing meals while spreading knowledge to the community on how to live healthier lifestyles. Clean Course Meals takes the stress and guesswork out of meal planning. Dishes are made using seasonal ingredients so the menu is always evolving, giving you the variety and options you desire in your meal plan.
CupCake Fairies put a little bit of Magic in every cupcake. Why not add a little magic to your special occasion with our Whimsical Confections. Whimsical Confections can be designed with chocolate, buttercream, fondant, or gum paste to match themed parties, special events, baby showers, or weddings. Cupcake Fairies has added new products to its amazing line. Now you are able to be whimsical every day with these unique items.
Daydream Koffucha is a lightly fermented cold-brewed coffee that awakens the possibilities of what coffee could and should be.
Greek Girls make rice pudding made from an ancient family recipe with only a few simple ingredients.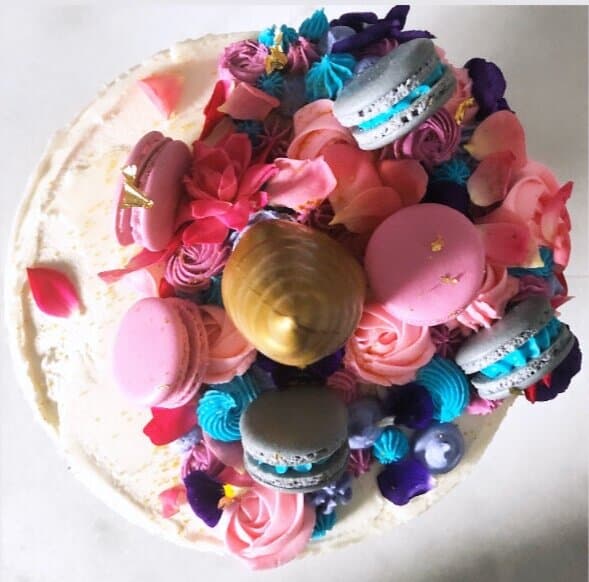 Grey Bird offers a variety of desserts. From specialty macarons to custom cakes, there's a Grey Bird dessert for everyone!
Insanitea Kombucha provides handcrafted tonic drinks loaded with fresh flavors and healthy probiotic enzymes that are beneficial to your guts ensuring vibrant days. Insanitea is made with premium whole leaf black and great tea and is 100% raw and unpasteurized.
The Mandela Burger is a signature hand-crafted vegan burger, 100% soy and gluten-free prepared with all organic beans & whole food produce. The Mandela Burger company does not seek to mimic meat but stays true to form: flavorful while leaving the customer in awe after a delightfully tasteful experience of the patty.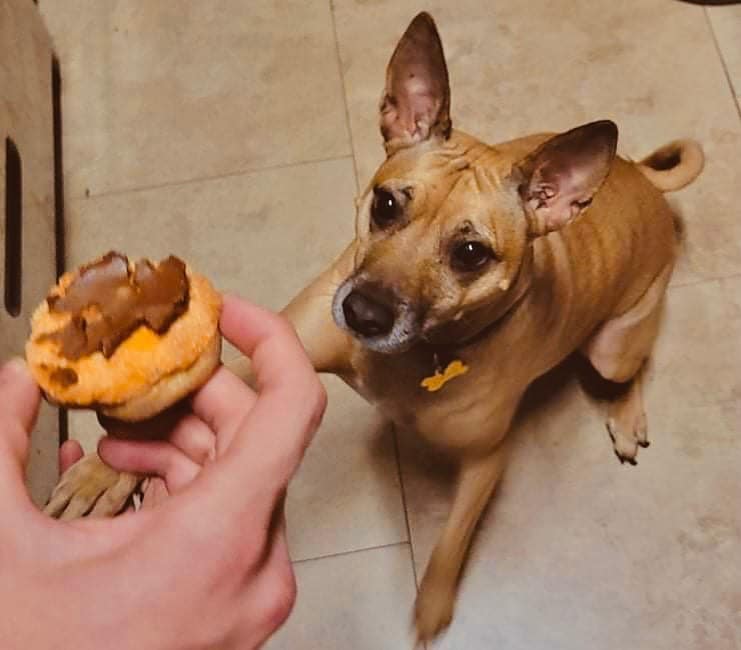 Need a treat for your furry friend? Paw Bakery provides wheat, soy, corn, and sugar-free dog and cat bakery-themed treats made with all healthy ingredients.
Piety and Desire Chocolate manufactures chocolate and "Slow Food" works of art from bean-to-bar-to-bonbon-and-beyond while ethically sourcing sustainably grown cacao, thus helping break the cycle of poverty for cacao farmers while promoting healthier ecosystems worldwide.
Soba Hibiscus manufactures the most refreshing Hibiscus drinks that give our drinkers a west African experience and a sense of belonging. Great for gifting and family gatherings.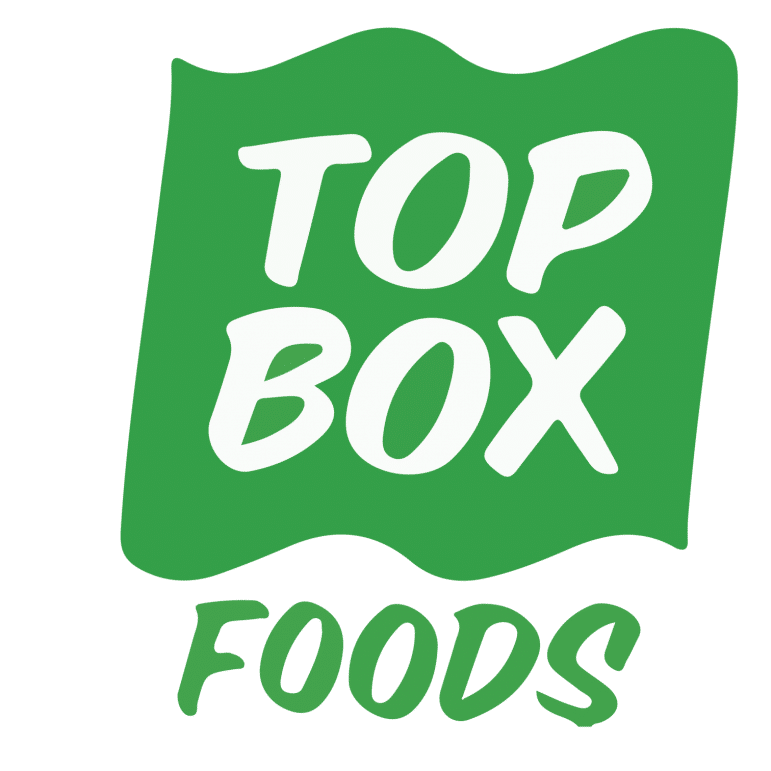 Top Box Foods is a nonprofit organization offering delicious, nutritious, high-quality foods at affordable prices to people living in areas with limited access to healthy eating options. Top Box provides grocery boxes with products such as fresh fruits and vegetables along with frozen meats, fish, and poultry.
Vaucresson's Sausage Company is a third-generation business that makes authentic Creole products served in restaurants, grocery stores, and festivals throughout the New Orleans region.
VEGGI Farmer's Cooperative is comprised of local farmers and fisherfolk dedicated to providing the highest quality local produce and seafood to the Greater New Orleans area and beyond.
Bike Rite Co. + Get Up N Ride NOLA
515 St. Louis St.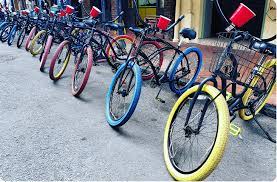 Known by everyone as the innovators of this incredible spectacle, Bike Rite Co. rides are the biggest weekly social rides in New Orleans. Book a bike tour or purchase Get Up N Ride apparel as a gift this holiday season.
Dancing Grounds
3705 St. Claude Ave.
Dancing Grounds (DG) is a multigenerational arts organization that brings inclusive and accessible dance programs to New Orleans residents of all ages.
Domango Training is a modern fitness company that started to help people create healthy lifestyles with purpose and personality — not just exercise to check a box.
Footprints to Fitness
1001 Harrison Ave.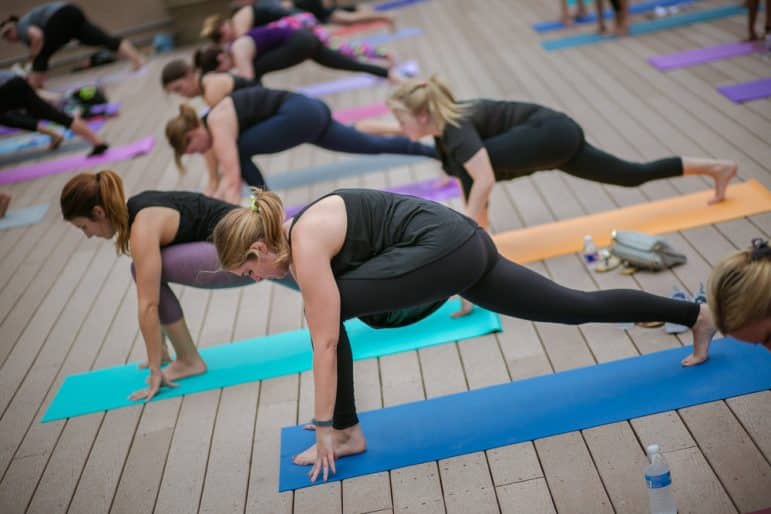 Footprints To Fitness is a wellness company whose mission is to help others live a fun and balanced life while staying true to our New Orleans culture. Footprints to Fitness provides a variety of programs including Fitness Classes, Workplace Wellness, Special Events, and CPR Training.
Gravel Road Builders and Construction Services
Gravel Road Builders and Construction Services is here to help during hard times with construction and green infrastructure.
Jai Bhakti Yoga Foundation
2000 Louisiana Ave, Unit 15575
Give the gift of Yoga by purchasing a monthly sustainer membership to Jai Bhakti Yoga Foundation.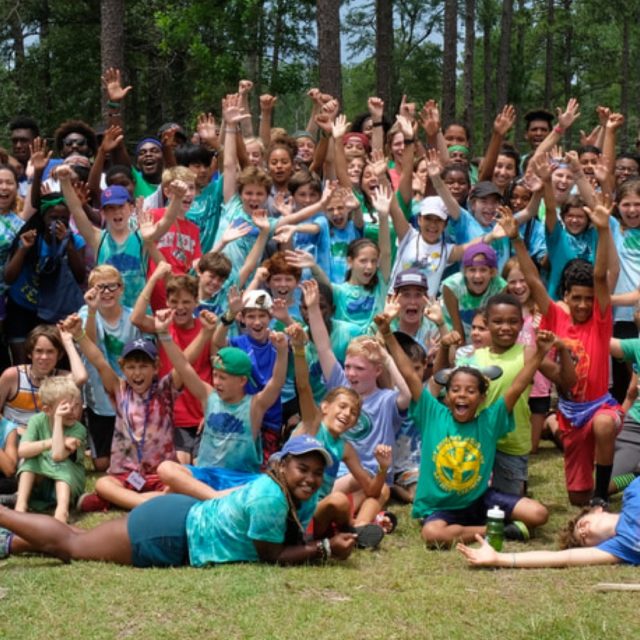 Live Oak Wilderness Camp brings summer camp to life all year long with fun, friendship, and leadership development to connect a diverse community of outstanding New Orleans kids.
Magnolia Yoga Studio
301 Basin St.
Give the gift of Yoga by purchasing a gift certificate for friends and family. All certificates are good for both In-Studio and Online classes.
Preconception, Pregnancy and Postpartum Care (Monthly Subscription Plan), individual consults, online self-paced comprehensive postpartum course; Thriving After Birth. Fitness-specific consultations.
NOLA Organic Spa
3450 Chestnut St Suite 800, 8th floor
Nola Organic Wellness Spa is the first Organic Spa located uptown in New Orleans, LA. Nola Organic Spa is an ideal environment for one's physical, mental, and spiritual renewal.
Training Grounds
We Play Center – 2200 Lafitte Ave, New Orleans, LA 70119
TrainingGrounds Inc is a non-profit organization that assists families and professionals throughout the greater New Orleans area with creating rich learning experiences for children and positive adult-child interactions.
Upturn Arts is a fun and creative program that teaches children in the New Orleans community to explore and build confidence in themselves as artists. Send a child in your life to one of Upturn Art's Fall and Winter Camps this year.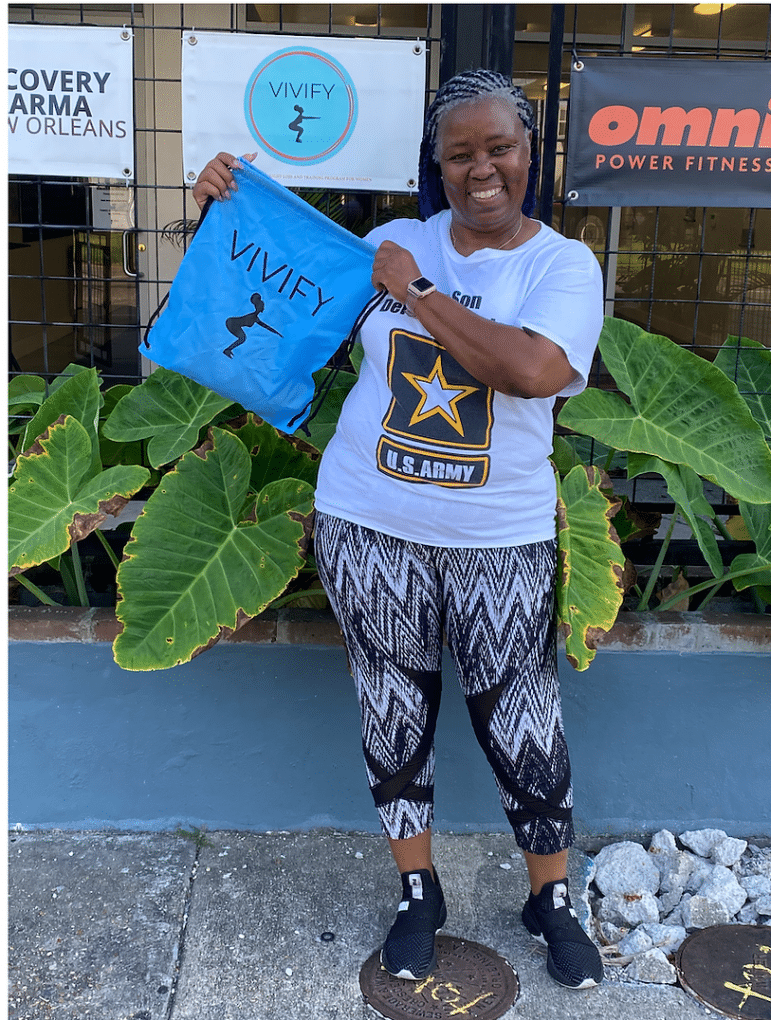 Vivify
3921 St. Claude Avenue
Vivify provides personal training and fitness classes for women. Help someone to reach their fitness goals this year with a Vivify membership.
XS Martial Arts Dojo
2000 Earhart Blvd., suite B
XS Martial Arts Dojo offers a number of physical fitness programs designed for students' varied needs and schedules. Whether you're seeking private training, women's-focused self-defense, after-school programming to accommodate family schedules, or even aspire to become an instructor yourself —XS has the curriculum to get you there.
Propeller: A Force for Social Innovation
4035 Washington Ave.
GoPropeller.org
504.345.9836 Office