WEST BEND — Sheila Kruepke is ready for her next adventure. Known for her fun, vintage finds, Kruepke opened her first boutique, Urban Farm Girl, late last summer. Now, building upon her initial success, she is poised to open her second location, urban LOFT, this month.
Located at 229 S. Main St., urban LOFT is the newest tenant in a building rich with history. Built in 1907, the building initially opened as Gottlieb Schlegel Bakery and most recently hosted Apple Barrel Antiques. Kruepke said it was her passion for old buildings that sparked her interest in a second location. Opening urban LOFT, "was not even a thought until I stepped inside the beautiful space," she noted.
While urban LOFT will feature pieces with a familiar farmhouse flair, its exclusive focus will be on home furnishings and accents. Kruepke describes the vibe as "modern boho meets Urban Farm Girl." The two spaces will be distinct, but will complement one another in style. In addition to unique furniture and decor, urban LOFT will also include a design bar to assist customers with decorating dilemmas.
Kruepke says she is eager to contribute to downtown West Bend through urban LOFT.
---
Stay up-to-date on all the latest Washington County news with a print subscription to the Daily News: https://bit.ly/dailynews_sub
---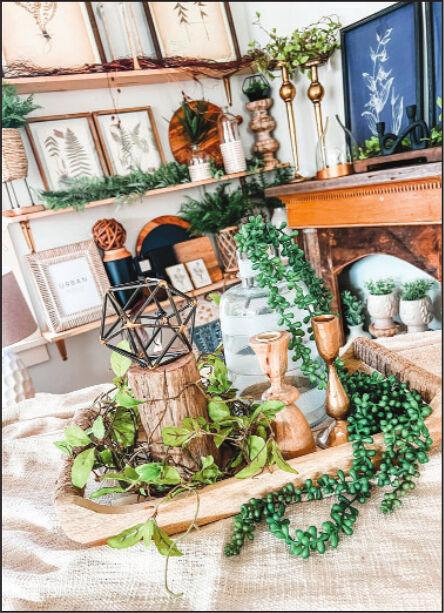 "Opening urban LOFT will only add to all the wonderful shops we already have downtown. Our community has a lot to offer: shopping, dining, trails, farmers market, events, park systems, summer concerts and much more. All these things together make West Bend a great place to live and visit. Plus, we have some wonderful things that are happening downtown and I'm excited to be part of it."
Recognizing that she is following her dream as a business owner, Kruepke had this to share with fellow entrepreneurs: "This sounds cliche, but follow your dreams. A passion is something very few people get to do. Take a chance, you will never know unless you try. Don't be afraid of failure, if it doesn't work, it's OK as long as you give it your all.
"There are many days I think … what if it doesn't work out, what if two stores are too many, what if no one comes to shop? But I won't know unless I try!"
The grand opening for urban Loft is set for Friday, March 18.