No mandatory COVID vaccinations for Arizona utility workers, regulator say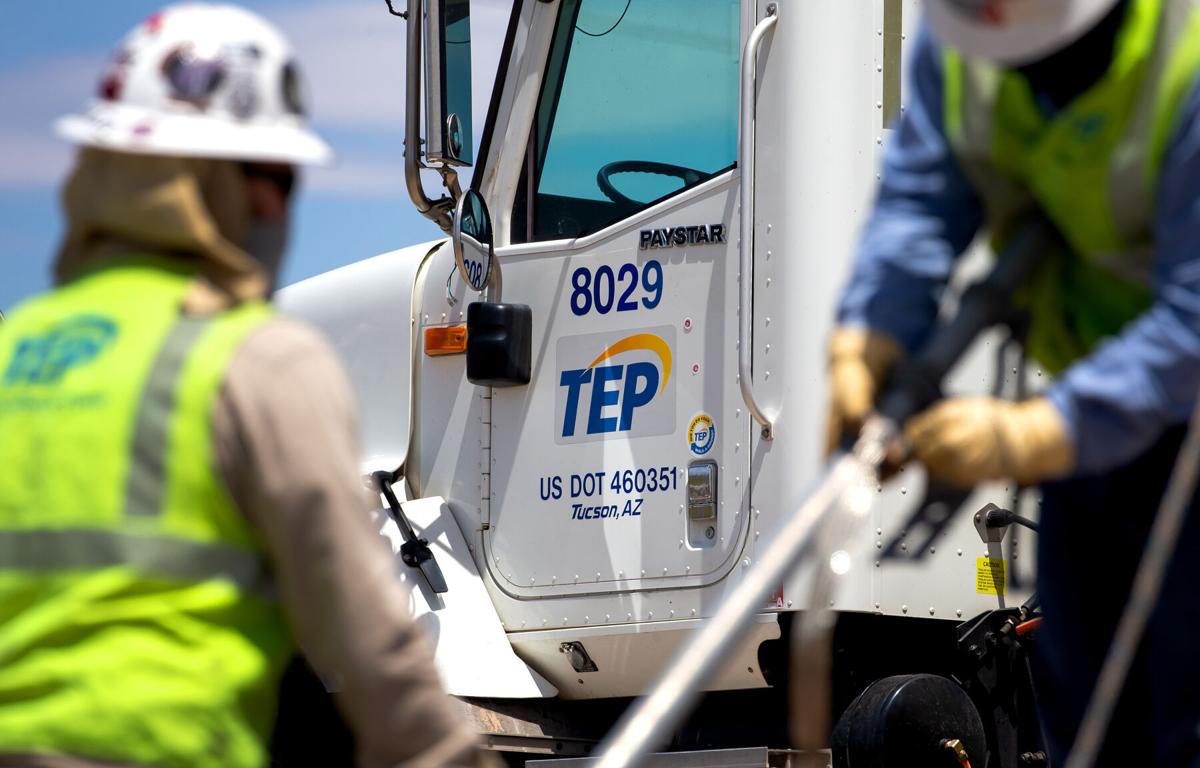 State-regulated Arizona utility workers can't be fired for refusing to be vaccinated for COVID-19, under a policy adopted by the Arizona Corporation Commission.
The policy, which impacts Tucson Electric Power, prohibits the companies from developing, implementing, and enforcing mandatory COVID-19 vaccination policies as a condition of employment.
But the practical effect of the policy is unclear, as Biden administration vaccination mandates set to go into effect in January are still subject to numerous lawsuits to block them.
The policy, passed Dec. 15 along party lines by the commission's Republican majority, is aimed at a federal mandate that employees of larger private companies must assure their employees are vaccinated against COVID-19 or submit to regular testing by Jan. 4, recently extended to Jan 10.
TEP and other state-regulated utilities say they have no plans of their own to mandate vaccination or testing, beyond the current workplace-safety protocols, but are closely monitoring the legal status of the mandate on employers of 100 or more workers.
The new policy was proposed by Republican Commissioners Justin Olson and Jim O'Connor, who were joined in voting for the measure by ACC Chairwoman Lea Marquez Peterson, while Democrats Sandra Kennedy and Anna Tovar voted against it.
Olson said the federal vaccine mandate is "100% unconstitutional" and the commission has clear authority to regulate the utilities' workplaces.
"We have that obligation, to make sure the policies (the utilities) put in place, are not harmful to employees, that they are not creating a situation where an employee has to make a choice between receiving a vaccine against his or her will, and losing his or her job," he said.
Kennedy said it was irresponsible for the commission to adopt the proposed policy without consulting health-care experts and while hospitals are being overwhelmed with resurgent COVID-19 cases and deaths.
"This pandemic isn't partisan, but it's been made a partisan issue," said Kennedy, noting that she has lost seven family members to COVID-19. "It is my perspective that personal choice is absolutely to be respected, up until those choices hurt other people."
Tovar, a former mayor, said she has always respected employees' personal choices but the proposed policy was premature given the pending and expected legal challenges to the mandate.
That mandate on employers with 100 or more employees, part of a rule adopted by the Occupational Safety and Health administration, was scheduled to go into effect Jan. 4 after a federal appeals court on Dec. 17 struck down a stay on the rules imposed by a lower court.
OSHA said recently it does not plan to enforce the rule until Jan. 10, and employers will have until early February to set up alternative testing programs.
Erik Bakken, vice president of systems operations for TEP and sister rural utility UniSource Energy Services, told the commission the companies are doing everything they can to maintain flexibility amid the changing legal status of the vaccinate-or-test mandate.
Just over half of the employees surveyed recently at both TEP and UES said they were fully vaccinated, Bakken said. The survey allowed workers to opt out of declaring their status, the company said in a later statement. TEP and UES have a combined workforce of about 2,100.
"We understand that there are different perspectives on vaccinations out there, and we recognize and respect those different perspectives," Bakken said. "If the mandates do survive the current legal challenges, we do intend to explore all opportunities to limit the potential negative impact on our employees and our operations."
Phil Smithers, director of safety and health services for Arizona Public Service Co., also told the commissioners that APS has no plans to require vaccinations or testing of its employees but it is closely following the legal status of the federal mandates.
Get the latest local business news delivered FREE to your inbox weekly.