'P2E games and their metaverse ecosystems have the potential to become the financial inclusion layer that the Fourth Industrial Revolution technology stack will require', Mike Penner, CEO at Lynx Global Digital Finance Corporation
During the pandemic years of 2020-2022, we have seen several economic, market, and technology shifts. As global businesses and consumers rapidly adopted innovative technologies adjusting to the immediate need to change how they worked, found new work, changed their lifestyles, and even changed the way that they approached investing and asset ownership.  
The economic struggle for emerging markets during the pandemic 
Amongst the many phenomena and 'Black Swan' events, some of the most utterly amazing social and cultural changes happened in developing and emerging markets. As is always the case, these markets experienced the effects of lockdowns and other protective measures more seriously than in the OECD countries. There were no government stimulus checks handed out to the consumers and businesses, people lost their sources of income almost immediately and government services were stretched to the point of shutting down. In short, many people in these markets were completely left on their own to fend for themselves while being 'locked down' with no means of earning a wage. Store owners had to shutter their businesses, taxis and pedicab drivers had to park their vehicles to find new ways to earn money to eat, order goods, and pay their bills. 
The power of technology gave rise to a new phenomena 
During this time something incredible happened in the world of technology. There was collective technology adoption by people at the scale that has not been witnessed since the uptake of mobile phones. However, the difference here was that this technology adoption was completely organic, individual, and consumer-driven. This incredible technology was Play to Earn gaming (P2E) which is built on technologies including blockchain, non-fungible tokens, and digital currencies.  
During 2020- 2021 South East Asia, most specifically the Philippines and Vietnam saw the fastest adoption and growth of P2E gaming. The game Axie Infinity, who many of us have now heard of, developed by Vietnam's Sky Mavis, grew from 10,800 average monthly users in January 2020 to 2.5 million average monthly users in December 2021 and generated over USD 3.8 billion of monthly cumulative transaction volume, its three years of operation. Over forty percent of the gamers in Axie Infinity are from the Philippines. The success of Axie Infinity has spawned a whole new industry with dozens of new P2E games being released over the past few months garnering a new term in the finance lexicon 'Gamefi' or Game Finance. These are complete ecosystems where assets are bought, increased in value, traded, leveraged, and even borrowed against. 
Digging in deep in the world of P2E 
So, what is a P2E game, and why was Southeast Asia the market where this technology adoption exploded? A P2E game is a blockchain-based game where the user can buy a character (asset) that is a non-fungible token (NFT). The user then plays the game to increase the value of the character based on the rules of the game. These game NFTs increase in value can be traded and/or sold in a marketplace.  
For Filipinos who had lost their sources of income due to pandemic restrictions, games like Axie Infinity offered the real opportunity to earn a monthly income of USD 300 that for many were the same as the income, they were making in their pre-pandemic jobs. The extraordinary uptake of this game was not because it provided a means of entertainment to the people during the lockdown hours but because it was a new job that they could do at home, virtually while being at their homes. All that was needed was a smartphone and an internet connection. 
The next amazing evolution to this Gamefi ecosystem occurred naturally because of the increased adoption and usage in the value of the game NFTs. It became more expensive to play the game and potentially pricing the gamers in Southeast Asia out of the game thereby eliminating this great new virtual job. The P2E gaming community created the concept of a scholarship which is a means of helping a new gamer to join the game. A scholarship is when a group, often referred to as a guild, offers a new player the ability to play the game on a revenue share basis. By nature of the underlying blockchain technology in a game NFT, the owner of the NFT can lend it to a player to play the character and increase its value sharing in the increase in the value of the asset. This new evolution to the ecosystem has created a new type of worker, the virtual manufacturer. 
P2E, the virtual manufacturer and the new industrial economy 
Are P2E gaming and NFTs nothing more than entertainment and collectibles or something fun to do while we social distance and collect stimulus checks, or will it play a significant role in the fourth industrial evolution? It can be a convergence of network, manufacturing, and financial systems and technologies. We believe that the technology ecosystems that are being built around P2E gaming will play a significant part in the new digital economy. The P2E phenomenon has already demonstrated several foundational elements necessary for the new digital economy.  
1. Virtual Manufacturer – P2E gaming has created a new type of worker; someone who can play a game from anywhere in the world to digitally increase the value of the asset. It does not take a lot more to imagine it is possible to gamify normal physical manufacturing processes into a similar format. A worker could play a game where they were building a car. In a game environment, it is easy to track performance, reward excellent work, and share value.  
2. Widespread Inclusion – Despite the complexity of setting up these games and that they need an internet connection, the rapid adoption of P2E games has clearly demonstrated that even in developing markets that lack all the normal infrastructure systems, users from anywhere are able to participate in this type of virtual labour. 
3. Democratised Asset Ownership – The underlying blockchain technology of P2E games and the NFT assets allows for the ownership of any asset to be registered to anyone.  There is no need for mediating third parties each. Smart contracts and registration enable anyone regardless of their location to own an asset, lend it, trade, or sell it. This creates true democratisation of labour and finance.  
Being cautious while we progress 
Any time that an innovative technology development enables easy access for workers in low-income areas to participate in the production economy, virtual or physical, there is the potential for abuses such as child labour, improper working conditions, etc. The creation of a new virtual manufacturer labour force can also create the opportunity for similar abuses. As a caution, we should be taking advantage of all the benefits of blockchain technology. Traceability and smart contracts provide the ability to build proper working conditions into the system itself. For example, conditions such as age or time worked can be designed into the system to ensure that a single user did not work more than a set number of hours, or that only users of certain ages can do certain tasks. 
Convergence of the physical and virtual – the next step 
P2E gaming and their NFTs' have created a virtual financial ecosystem that has sprung up outside of the normal financial and other physical infrastructure systems. The success of these games had demonstrated demand, capability, and utility outside of usual alternative investing and collectibles. In fact, P2E games and their metaverse ecosystems have the potential to become the financial inclusion layer that the Fourth Industrial Revolution technology stack will require. 
The next phase of technology and infrastructure development that will truly enable a converged industrial and technology layer is the layer that connects the legacy financial systems with the virtual P2E and metaverse systems. Today these systems are still completely isolated from each other. The virtual workers cannot take the funds that they earn and use them to buy food or provide shelter. These two worlds are still disconnected.  A payment and financial technology layer that connects the virtual will be the next step in creating the seamless movement of commerce between any two people in the world without any barrier between them. 
Conclusion 
P2E games, NFTs, and the metaverse seem like new 'fad' technologies but in fast-growing markets like Southeast Asia, these games have opened the door to a new world of inclusion and self-determination that did not exist three years ago.  As these metaverse ecosystems expand and grow, they will offer an ideal means for enterprises around the world to hire and train workers for any task in a virtual game environment while offering those same people the opportunity for real financial inclusion. 
About Michael Penner

Michael Penner has over twenty years of international experience as a C-level executive, building digital infrastructure businesses and strategic partnerships across Asia, the Middle East, and Africa. He has significant hands-on expertise in building strategic partnerships and working relationships that have allowed for the successful launch and operation of digital communications, data analytics, and financial and payment technology networks in several countries around the world. Mr. Penner is a Chartered Financial Analyst.
About Lynx Global Digital Finance Corporation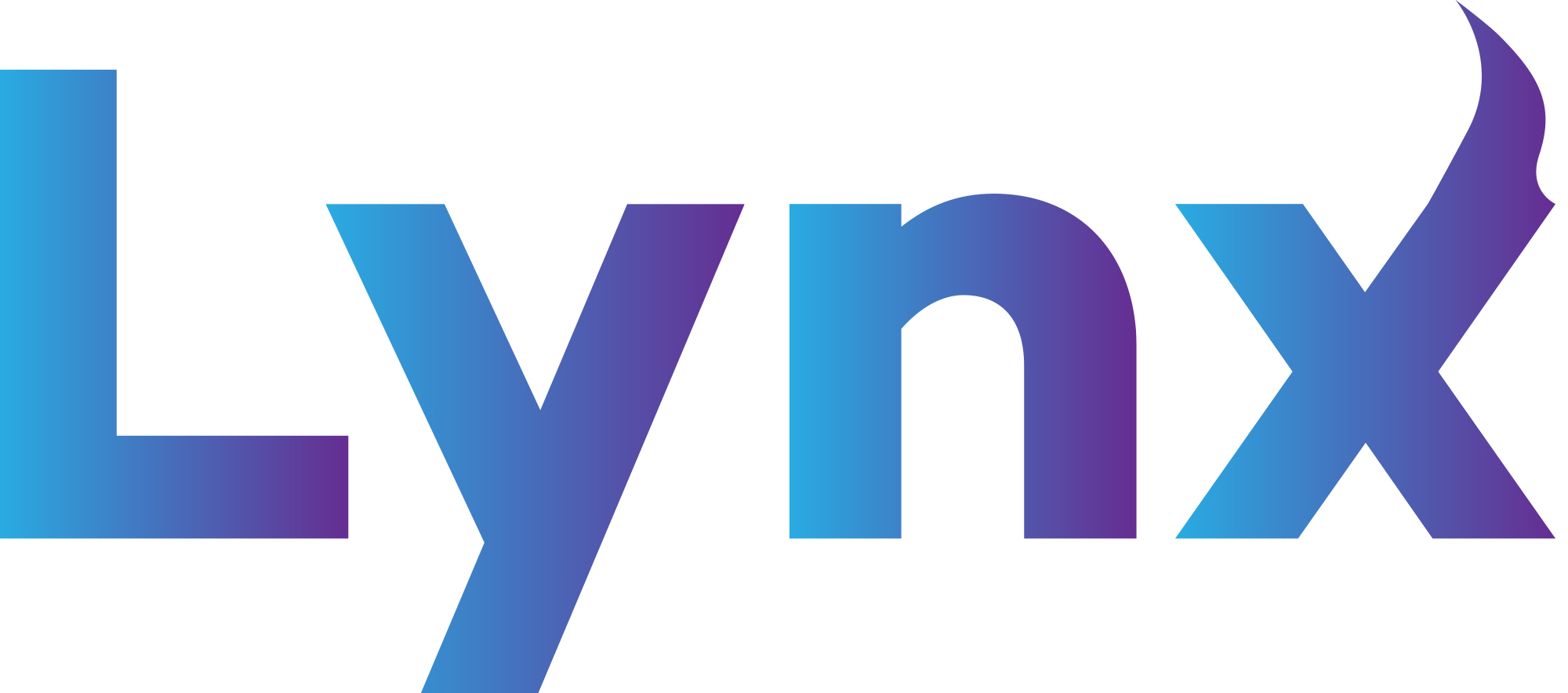 Lynx is a fintech company that supports multiple payment types across the globe. It owns various operating businesses across the Philippines, Singapore, and Australia. The company is developing a digital payments platform that will provide customers with easy access to its products and services. Lynx's payments platform connects licensed operations with payment services through a single technology layer that can be accessed effortlessly by any enterprise to meet their business needs – local, regional, or international.