Stephanie Christensen talks with friend Katie Hyatt and her son, David Hyatt, as they enjoy the warm weather while taking a walk in Liberty Park in Salt Lake City on April 30, 2021. Liberty Park will serve as one of four bases for a new city park ranger program launching later this year. (Scott G Winterton, Deseret News)
Estimated read time: 3-4 minutes
SALT LAKE CITY — A "friendly" face with the knowledge of natural lands and city rules is coming to a Salt Lake City park near you.
City officials announced Wednesday that hiring is now underway for its new park ranger program. Sixteen rangers will make up the team overseen by a pair of leaders set to begin work next month. Per the job listing, opening salaries range from $19.72 to $25.95 per hour, depending on qualifications.
"We're looking for outgoing people, outdoorsy people — people that like to spend their days outside," said Carmen Bailey, the deputy director for Salt Lake City's Public Lands Department. "We're looking for people that like to talk and engage with other people. We're hoping that our rangers are going to be friendly, engaging and approachable."
Salt Lake City Mayor Erin Mendenhall first announced the program in October, when she revealed how she wants money from the American Rescue Plan to be spent. She explained that other cities in the country have similar programs that help welcome residents to parks and watch over open spaces, of which Salt Lake City has plenty.
The $3.9-million plan was later approved by the Salt Lake City Council before the city's public lands division began hiring for the first two positions of the new team, a manager and supervisor, in January.
The city hired Janessa Edwards and Suzy Lee for the top two positions. Edwards was previously the education and outreach director for FRIENDS of Great Salt Lake, before leaving to be the program manager for the Tennessee Association of Chiefs of Police, according to her LinkedIn profile; Lee was promoted from within the city's parks department.
---
We're looking for outgoing people, outdoorsy people — people that like to spend their days outside.
–Carmen Bailey, SLC Public Lands
---
The team of rangers will be found at every one of the city's dozens of parks and open spaces but have primary bases at Fairmont (Sugar House), Liberty (Liberty Wells) and Pioneer (downtown) parks. The Fisher Mansion and Carriage House (Poplar Grove), which is being renovated to be a museum and recreation hub, will also serve as a home station for people traveling along the Jordan River Parkway trail.
Rangers will be seen hiking, biking and walking to neighboring parks near these home bases, offering information about the various parks. Bailey said that the city has purchased bikes for the team and is working to design recognizable uniforms for when they are around all the various parks in the city.
The plan is to have them offer assistance by answering questions about where bathrooms can be found, park rules, explaining the history of the park, or providing details about nature found inside the park. Rangers won't enforce any city laws, but "promote voluntary compliance" to laws and alert police to any issues, according to the city.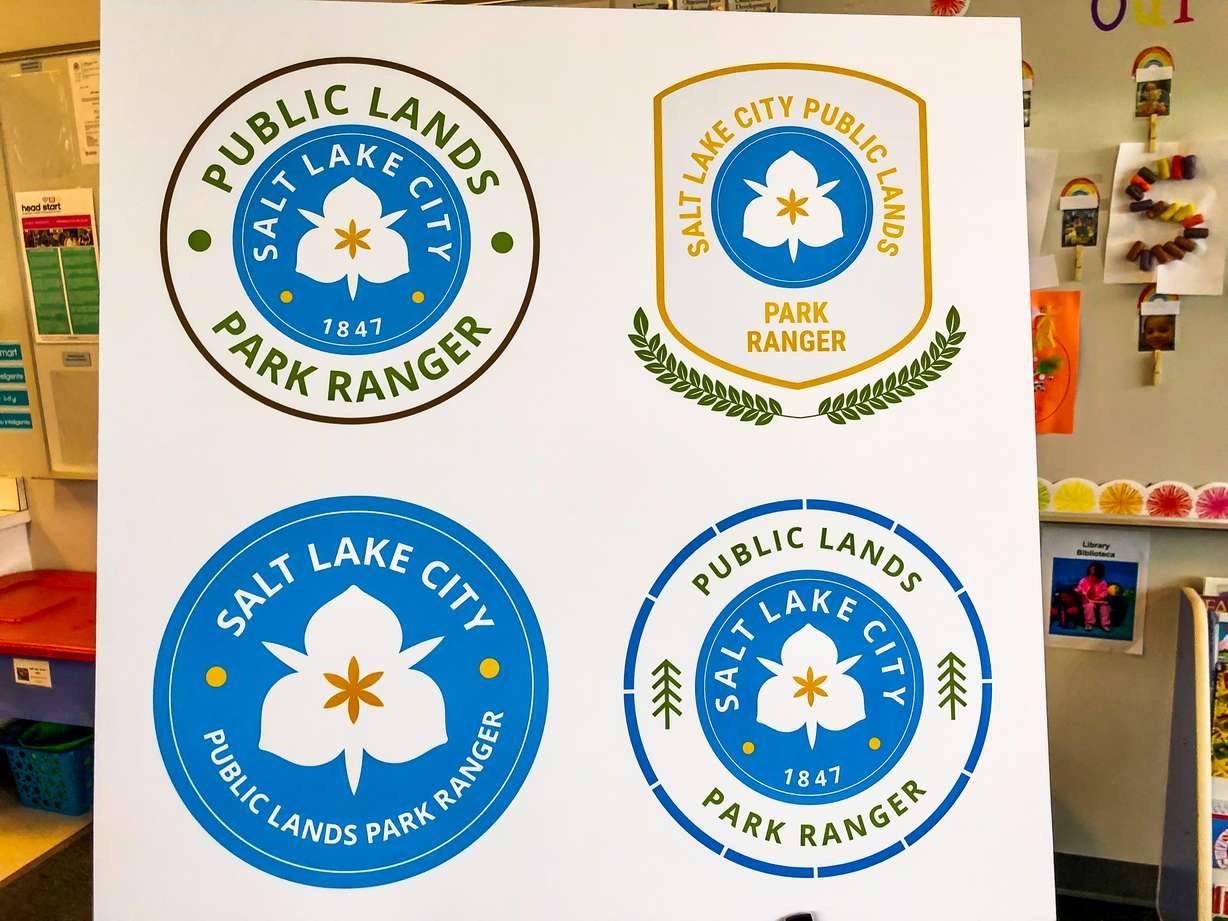 So when will residents start to see these rangers? Ideally, tomorrow, Bailey joked; however, she estimates that it won't be until June, at the earliest. That's because it takes time to find employees, especially when unemployment rates are so low. It will also take time to train people for the job.
"It's hard to get a program like this going, so that's why we wanted to start with the manager and the supervisor but we are, probably in a couple of weeks, going to take a look at our applicants and start interviewing," she said. "It will be open until filled."
Once the team is assembled and trained with all the new equipment, residents will start to see rangers at the various parks. It's something that Mendenhall is looking forward to.
"As our capital city experiences all the changes that naturally come with a fast-growing city, now is the time for us to create a better level of parks stewardship to ensure they are welcoming, safe and positive places for all to enjoy," she said in a statement Wednesday. "We are eager for this work to begin this summer right here in Salt Lake City."
×
Related Stories
Carter Williams is an award-winning reporter who covers general news, outdoors, history and sports for KSL.com. He previously worked for the Deseret News. He is a Utah transplant by the way of Rochester, New York.
More stories you may be interested in