first-of-its-kind exhibition
on 15th of february 2022, london retailer 'selfridges' posted a video and caption on instagram, an inkling of its entrance to the metaverse. it dubbed the video's content as the future of fashion, a chunk of its innovation. 'part of our first-of-its-kind exhibition-meets-retail space pop up in selfridges london, paco rabanne are staying true to their roots of being trailblazers in the industry, keeping ahead of the curve. for the first time, alongside his contemporary, victor vasarely, paco rabanne ventures into the metaverse,' based on the caption.
fast forward to 23rd of march, selfridges kicked off the metaverse fashion week 2022 with the opening of its flagship metaverse store, featuring an immersive experience with paco rabanne and victor vasarely.
the department store has collaborated with victor vasarely and paco rabanne to introduce a virtual shop in 'decentraland,' the virtual world of high-fashion. art exhibitions online and NFTs pepper the digital store of the trio, immersing the clients into the combined realms of the op-art artist and the forward-looking contemporary fashion label. 'join us in immersing yourself in the fascinating world of victor vasarely and his hypnotic optical-art works, including original pieces and exclusive collaborations, and enjoy the feel-good colors and textures of the paco rabanne collections,' states selfridges.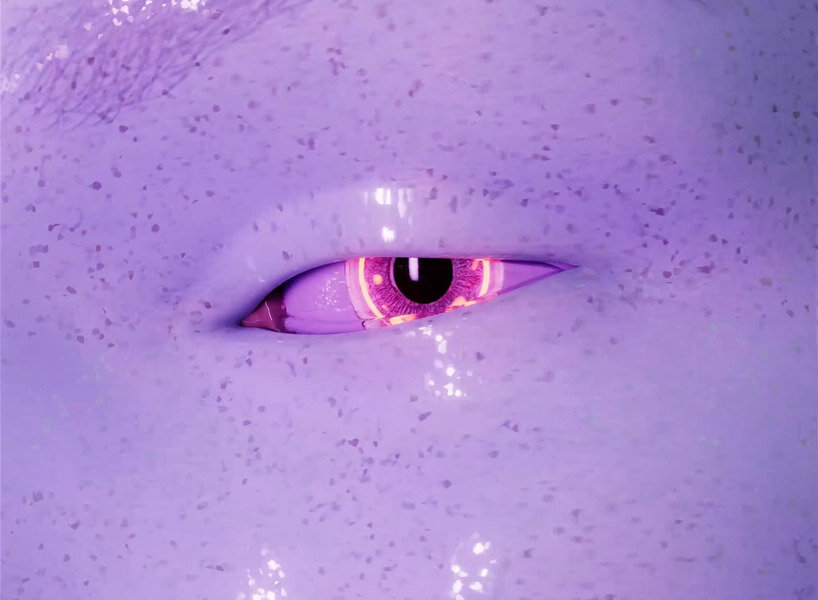 image by selfridges
victor vasarely's works
vasarely's works draw their influences from the color theory and the way perception functions from psychological and physiological perspectives. the shifting colors and imagery on his canvas provoke his audience to take a step back, scrutinize his art, and discover a new element that they fail to notice at the first glance. 
for instance, his work 'kezdi' (1966 – 1975) forms a giant 'x' on the canvas, painted through the varying blue hues of small circles and changing spectrum of orange shades. his works have been dubbed as 'perception-bending' and 'multi-dimensional, two descriptions that only pinpoint the expansive signature of the artist.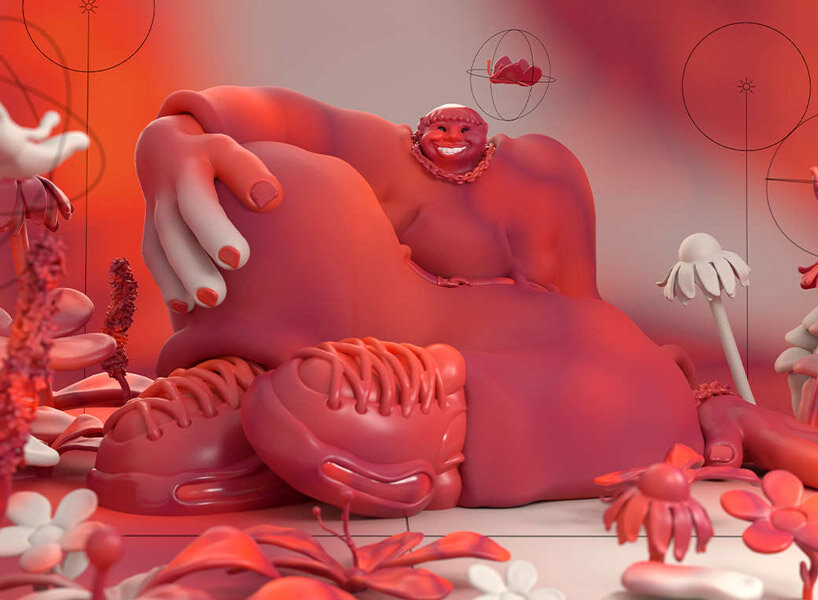 image from selfridges' 'superself' project
metaverse fashion week 2022
selfridges' future-forward shop in the metaverse recreates the look of its store in birmingham. its 'universe' project with paco rabanne is based on the label's fall collaboration with victor vasarely and from its archives in the year 1966 and the 'unwearable dresses' collection. as for decentraland, users can create, experience, and monetize content and applications on its platform. 
'decentraland's metaverse fashion week enables major fashion brands to explore this new space alongside the decentralized artists and designers who created this space. MVFW22 will be a moment in time when the fashion world will witness the future of fashion, and how this world will enable them to meet new audiences, advance fashion sustainability, and reevaluate diversity and accessibility in fashion,' says giovanna graziosi casimiro, head of metaverse fashion week.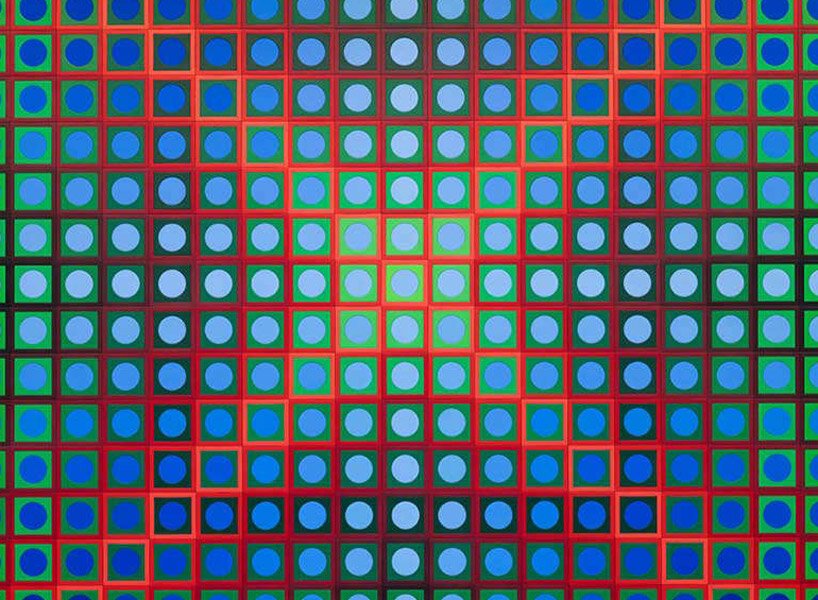 kezdi by victor vasarely / image by fondation vasarely (as well as the banner image)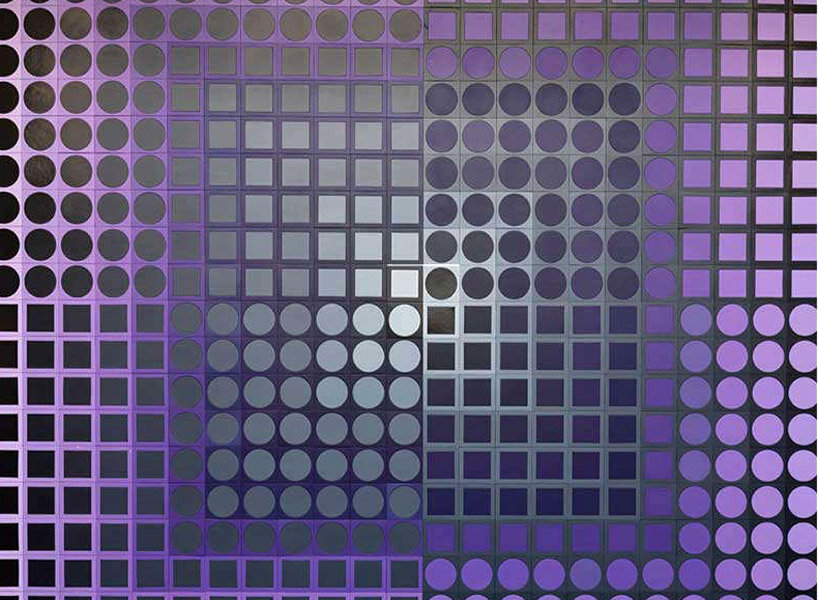 kod lila by victor vasarely / image by fondation vasarely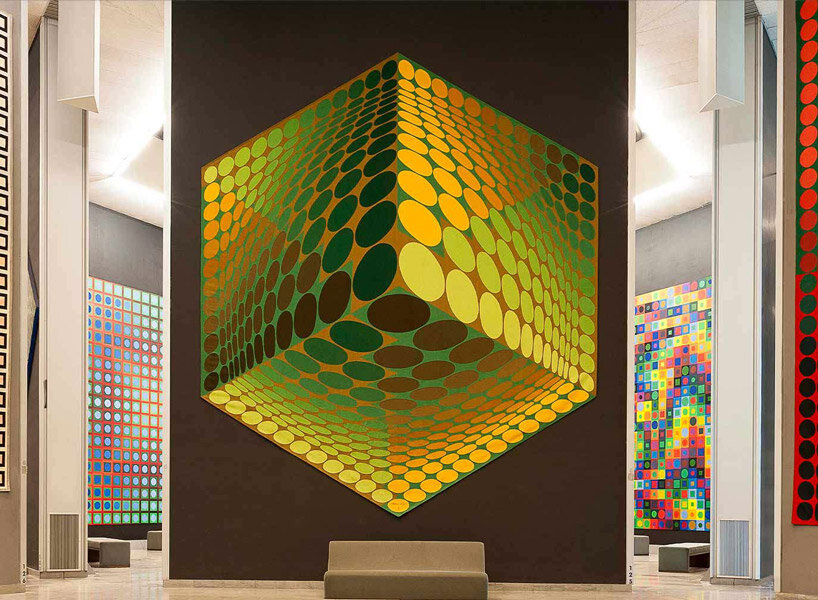 cell 6 of the fondation vasarely tupa / image by fondation vasarely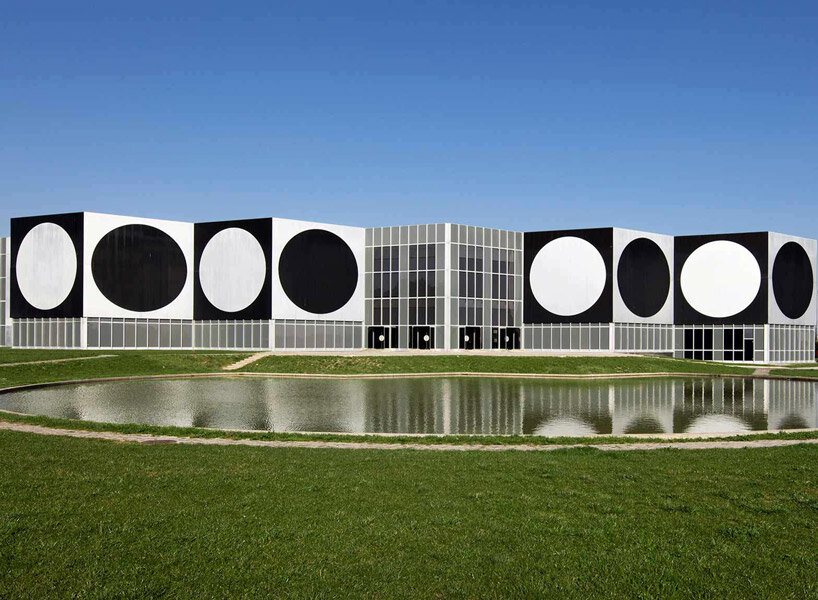 fondation vasarely, aix-en-provence / image by fabrice lepeltier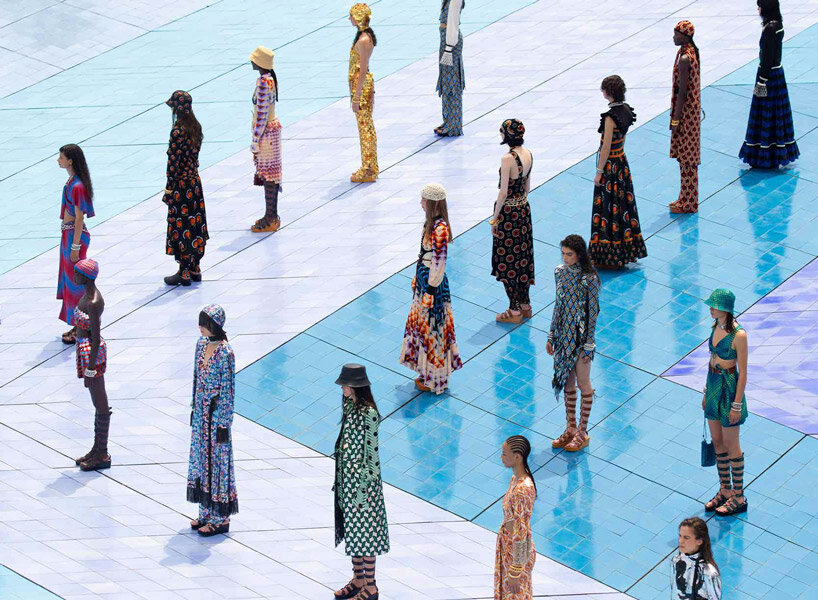 paco rabanne SS22 runway show / image by yannis vlamos
project info:
name: metaverse fashion week 2022
collaborations: selfridges, paco rabanne, victor vasarely
type of content: metaverse
matthew burgos | designboom
mar 24, 2022