We use affiliate links. If you buy something through the links on this page, we may earn a commission at no cost to you. Learn more.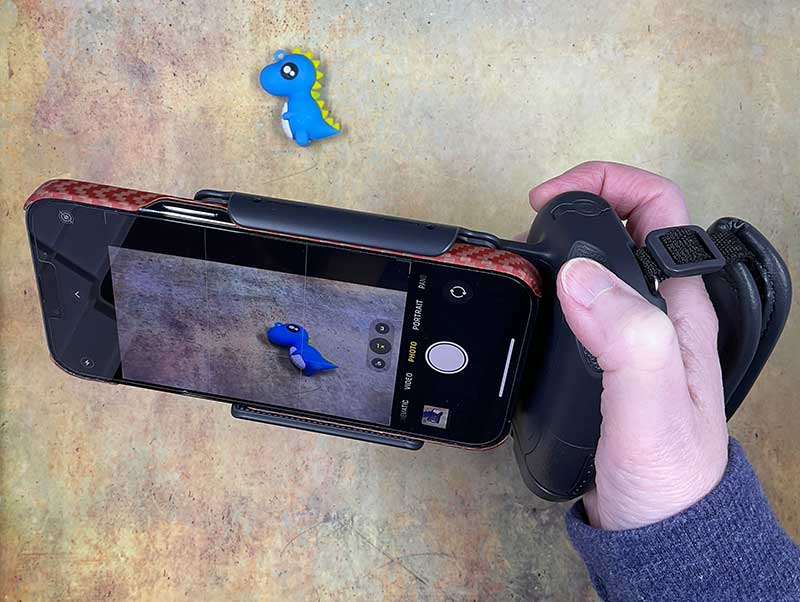 REVIEW – I use my iPhone 13 Pro Max as my main (and only) camera. Except for photos that require the iPhone to be in them, that's what I use for all my product shots for my reviews. I also use the iPhone when I go on vacation to capture memories. Over the years, I've tried accessories like iPhone lenses, and gimbals, but today I am going to show you an accessory that combines a grip, a shutter button, AND a wireless charger. It's the ShiftCam ProGrip. Let's take it for a spin!
What is it?
The ShiftCam ProGrip is a specially designed grip for smartphones that give them a DSLR-like grip and adds other features too.
What's in the box?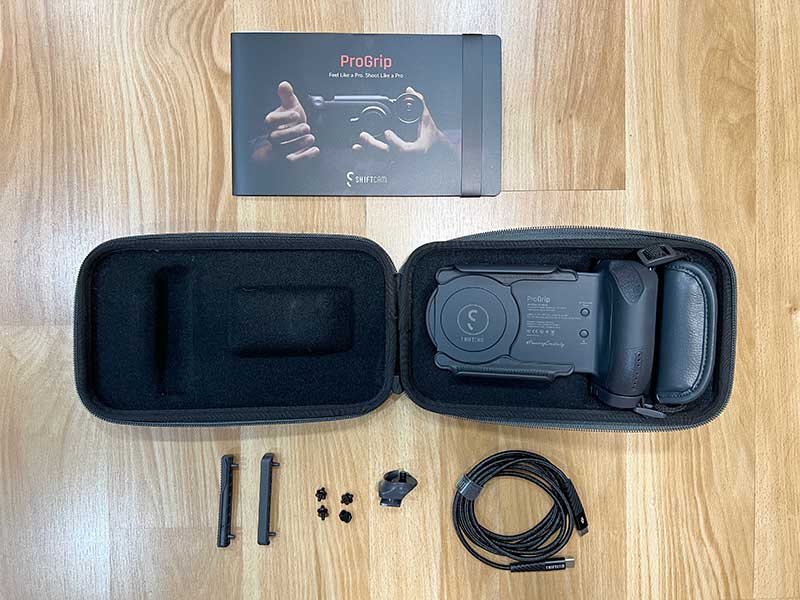 ShiftCam ProGrip
Zippered storage case
Cold shoe mount
USB-C cable
Sizers for smaller devices
Design and features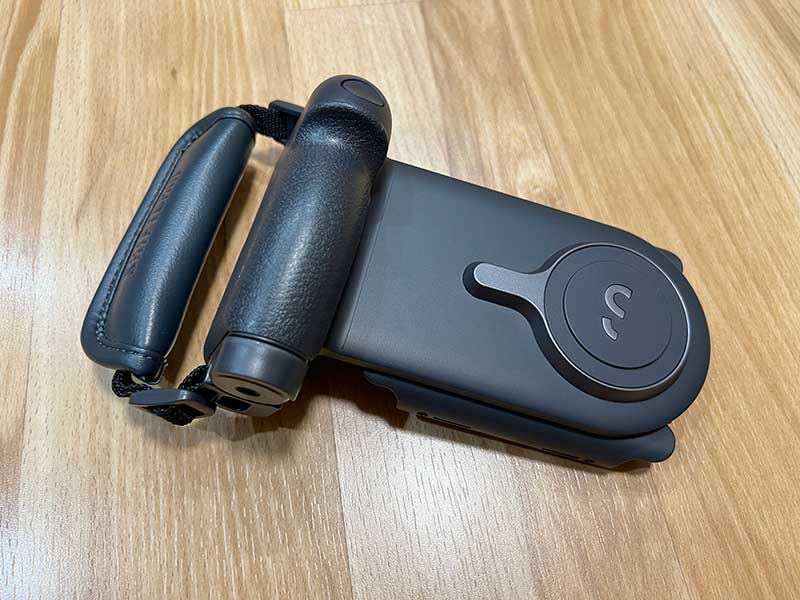 I'm sure you've seen small Bluetooth shutter buttons for iPhones and other smartphones, but you haven't seen that in as feature-rich of a camera accessory as the ShiftCam ProGrip. It's a quality phone holder that has a grip that reminds me of the feel I get when holding a DSLR.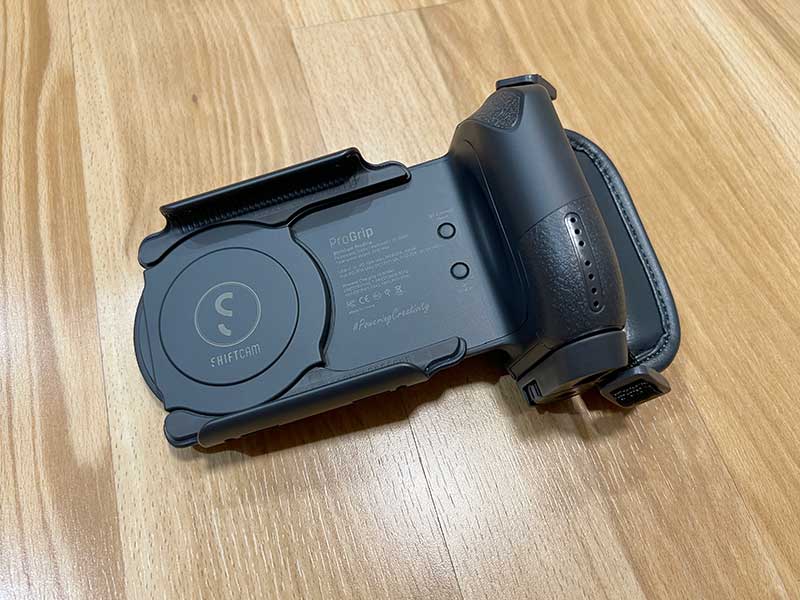 The ProGrip part of the ShiftCam is large but is shaped to make it feel very comfortable in hand.
The phone holder has two spring-loaded jaws that open far enough to allow my iPhone 13 Pro Max in a Pitaka MagEZ case to fit easily in the holder. If your phone is on the smaller side, ShiftCam includes some spacers that you can attach to the jaws to make the holder narrower.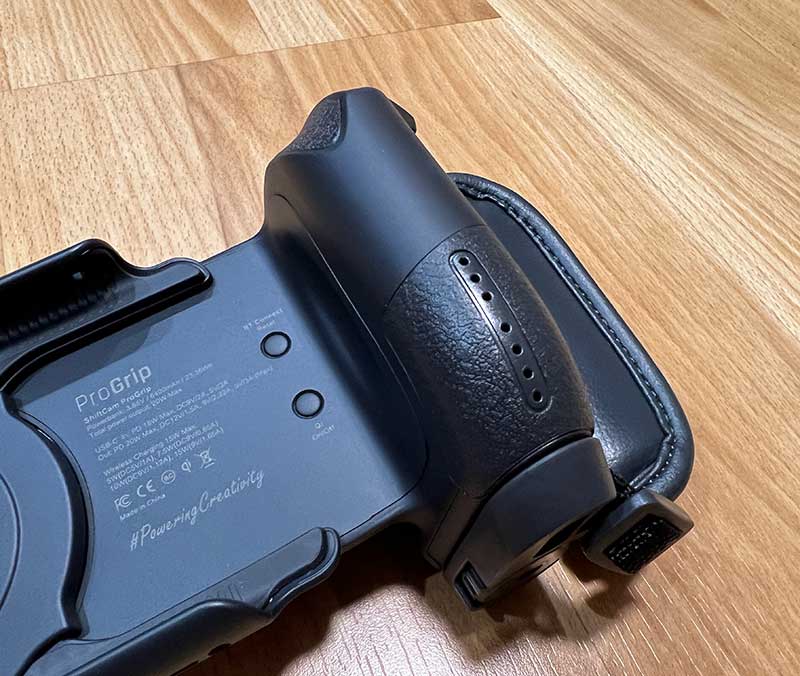 The palm area of the ProGrip has a panel of status LEDs that show the battery level, charging status, Bluetooth connection status, and wireless charging status.
The holder also has 2 small buttons. The top button is the Bluetooth pairing button, and the other button toggles the wireless charging function.
The grip has an adjustable padded strap that provides some extra safety when holding the phone.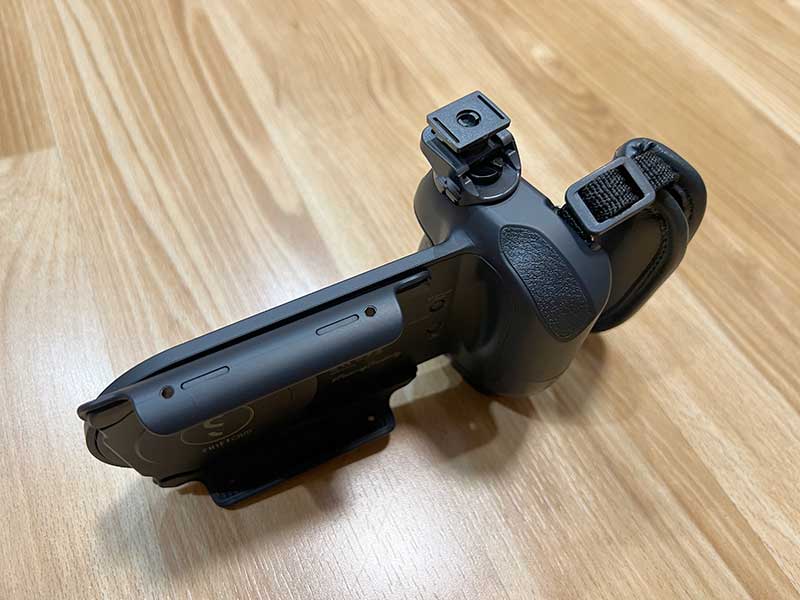 The top edge of the grip also has a threaded socket for the included cold shoe mount that you can use to attach other accessories like lights and microphones to the ShiftCam ProGrip.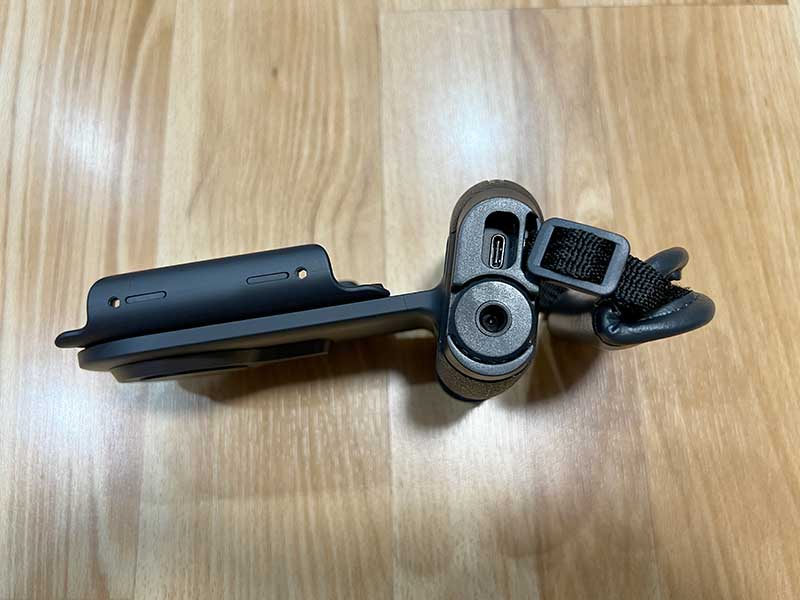 Flipping the ShiftCam ProGrip over to view the bottom, you'll find the USB-C charging port and a tripod socket.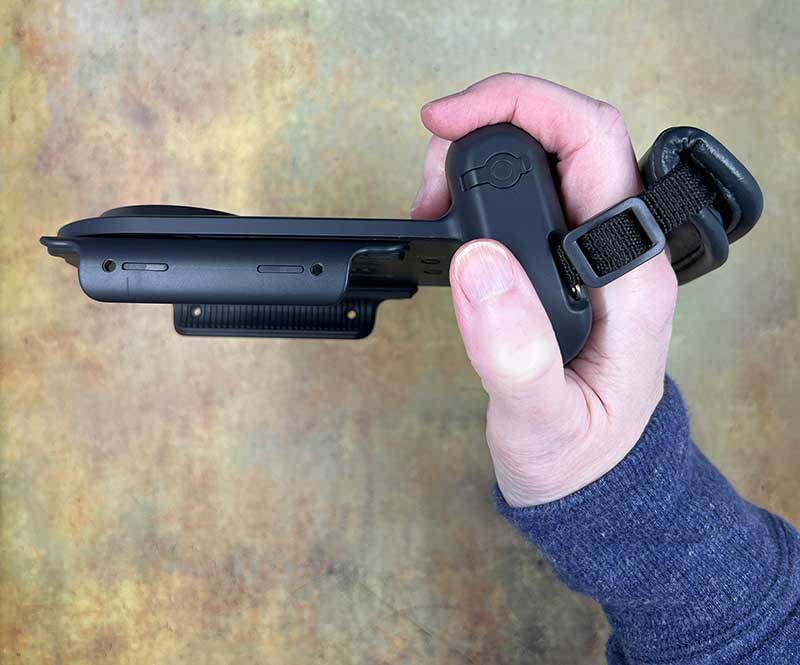 As mentioned earlier, the ProGrip is large, but very comfortable in my hand due to the soft plastic grippy faux leather wraps for your fingers, palm, and thumb.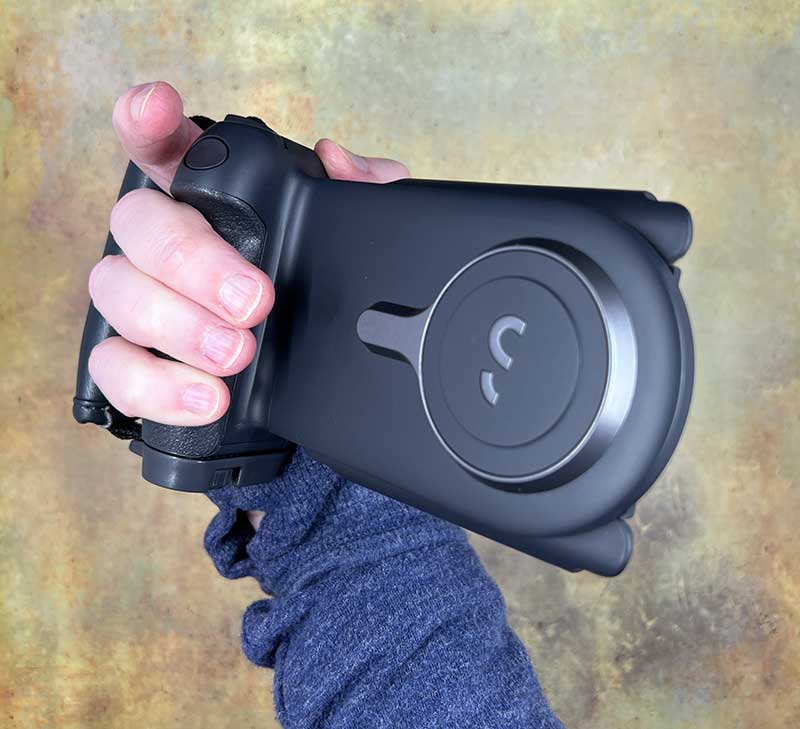 The shutter button is located conveniently under the area where your index finger would normally rest. Note that pressing the shutter button when the ShiftCam ProGrip is powered off, will automatically power it up.
The shutter button will capture a photo with each button press or if the button is held down, on iPhones it will capture video until you release the button and on Android phones, it will switch to burst photo capture mode. If you manually put your phone into video mode, pressing the button will start and stop recording on an iPhone and I am assuming it will do the same for Android.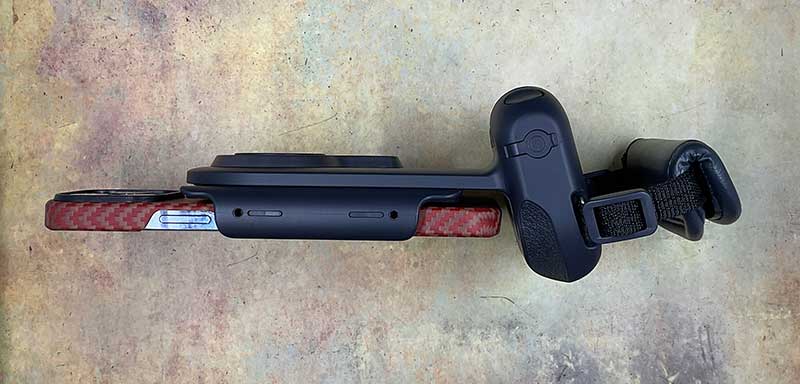 In the image above, you can see my iPhone 13 Pro Max with a case inserted in the phone holder. Getting a phone in and out of the takes a little finesse, but it's really not that hard.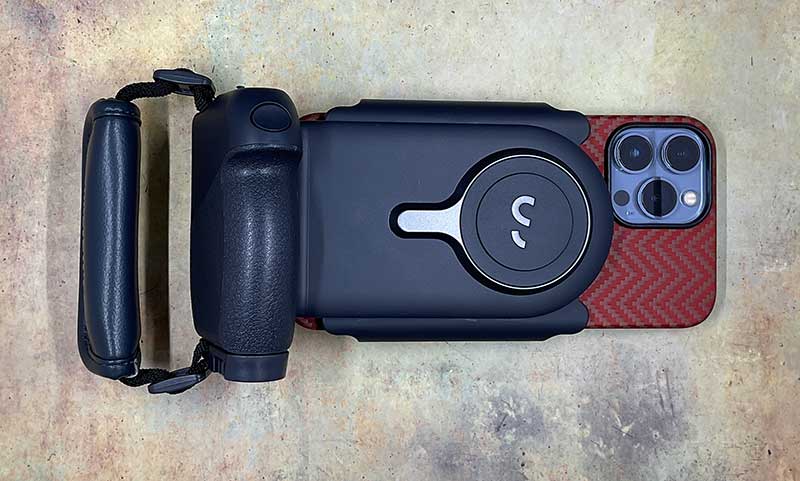 You can download a special app that will help you learn exactly where to place your phone in the ProGrip so that the Qi wireless charging pad that is built into the ProGrip will line up properly with your phone. I didn't even need the app for my iPhone. It worked straight away.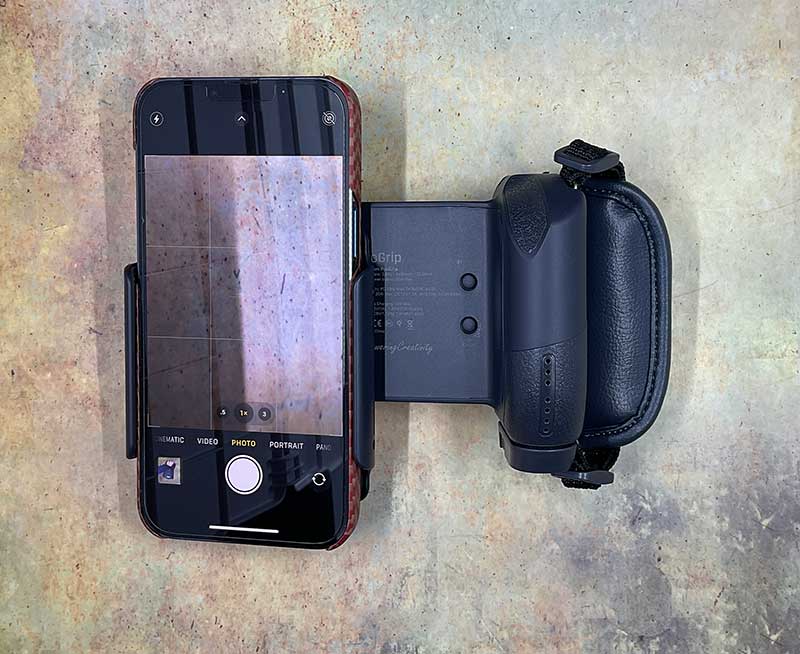 Another great feature of the ShiftCam ProGrip is that the holder can rotate 90 degrees to allow you to use your phone in portrait mode in addition to landscape mode.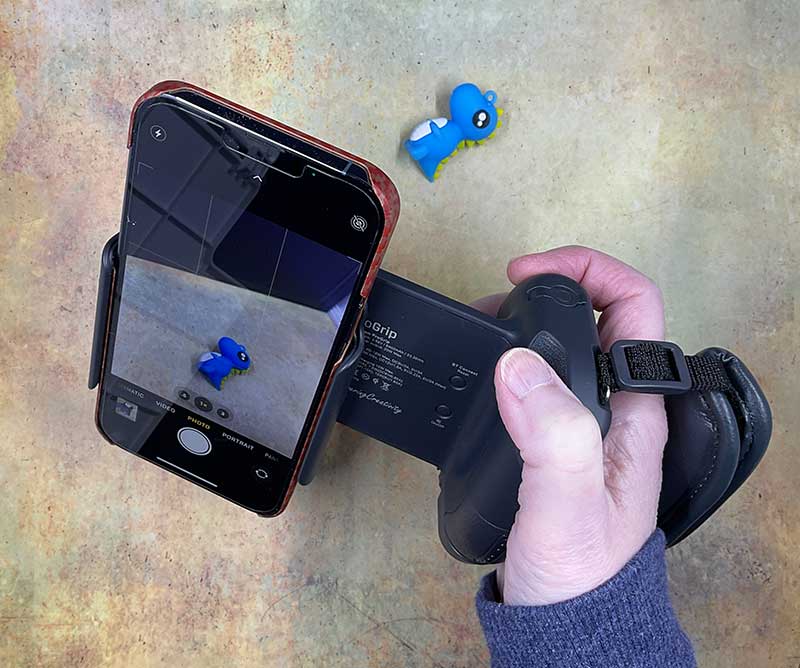 The holder rotates with a ratchet-like feel and sound but it's easy to do and feels robust.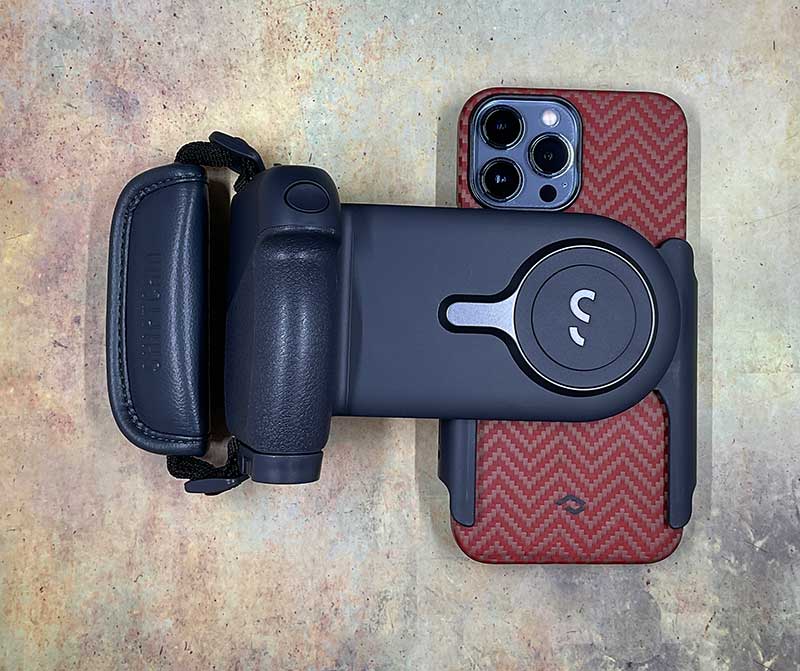 In either orientation, your phone feels balanced and secure.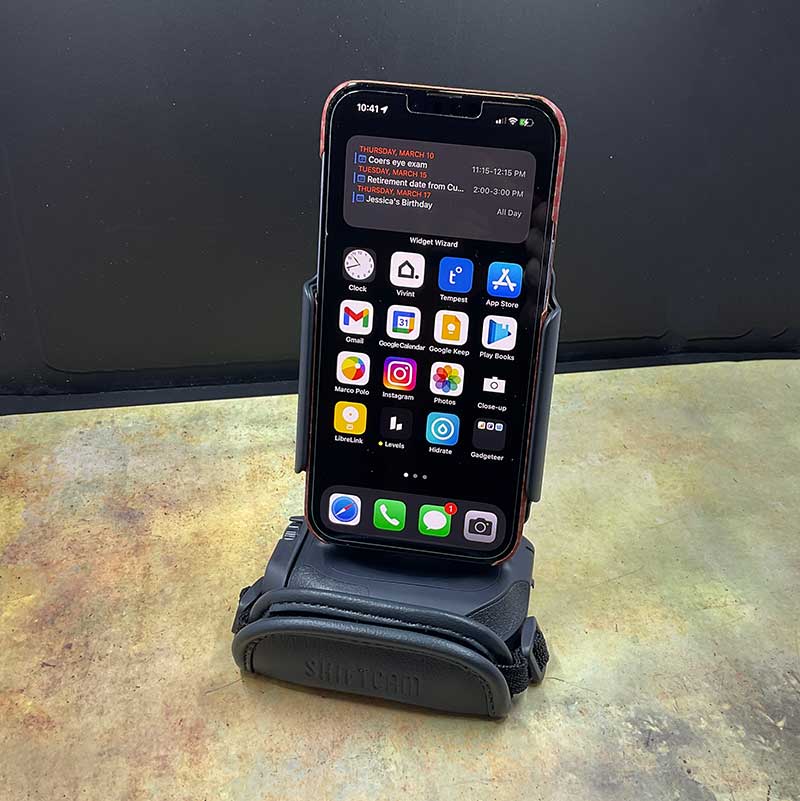 You can even use the grip as a stand for your phone in portrait orientation…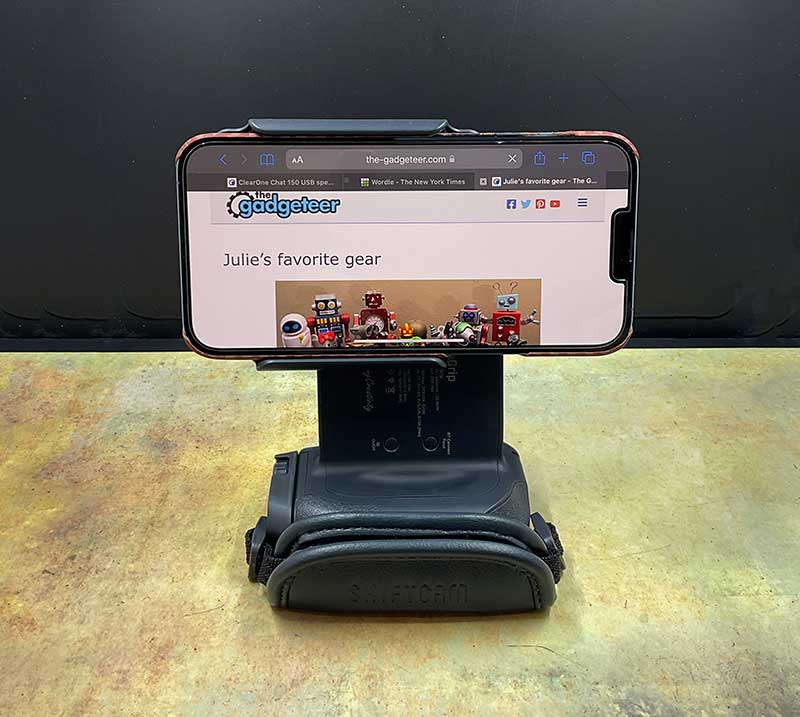 … and landscape orientation. With the wireless charging feature enabled, it will fast charge your phone in either orientation. You can also charge a second device by using the USB-C port.
What I like
Provides very secure handheld use of your phone
Rotating holder
Built-in wireless charger
Built-in shutter button
Cold shoe mount
What I'd change
Final thoughts
The ShiftCam ProGrip is a Bluetooth shutter button on steroids. The fact that it allows you to comfortably and securely hold your smartphone in either orientation while you take pictures or shoot video is great but when you add in the cold shoe accessory and wireless charging features, the ProGrip is an awesome accessory for anyone who uses their smartphone as their main and only camera.
Price: $149.99
Where to buy: ShiftCam and Amazon
Source: The sample for this review was provided by ShiftCam.