Alumnus and former Georgia Tech staff member Andre Dickens will be the 61st mayor of Atlanta.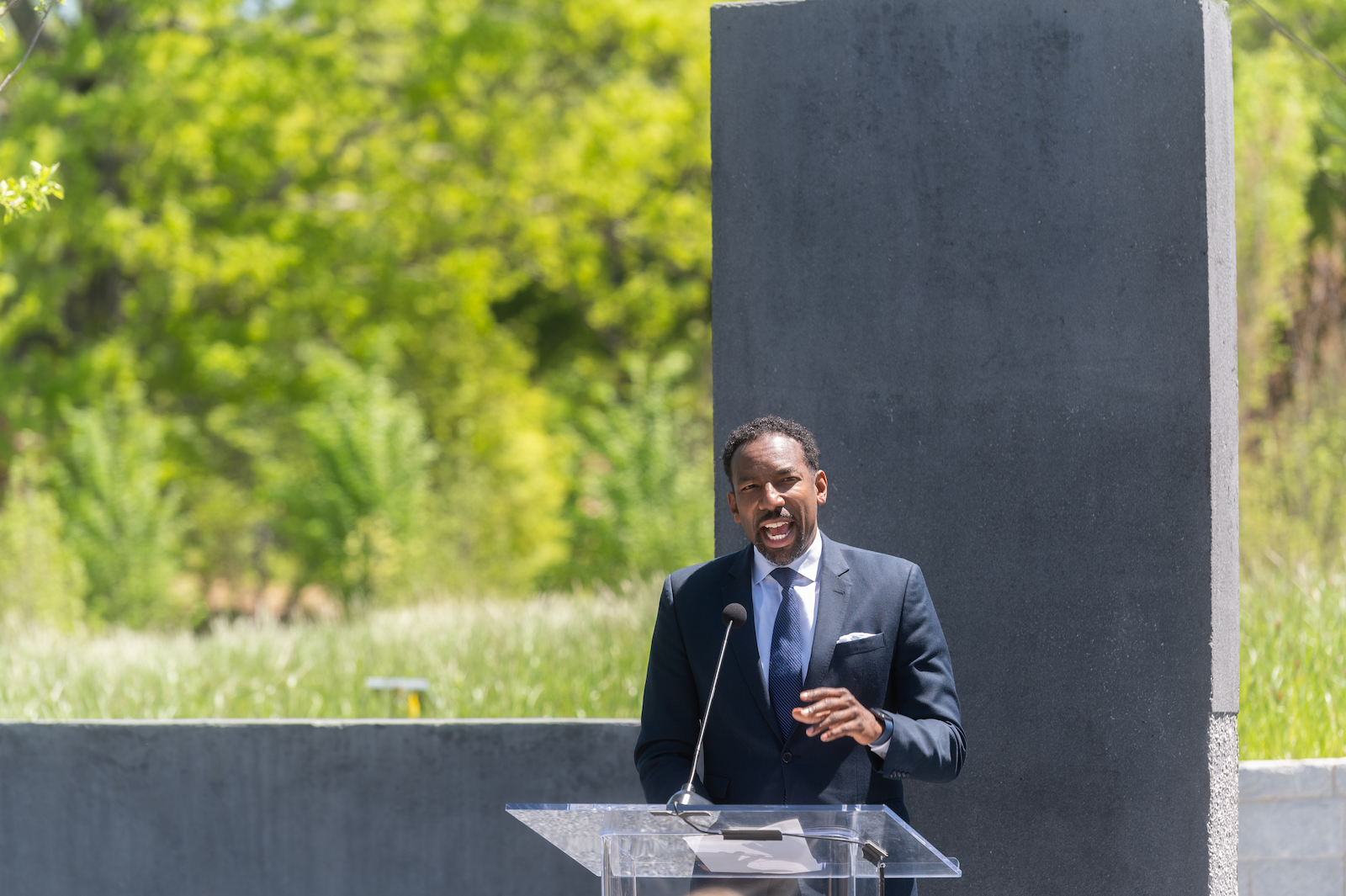 Andre Dickens, Atlanta city council member who also serves on the Georgia Tech Alumni Association board of trustees, speaks about the historical significance of events that took place at the EcoCommons site at an event in July 2021. Photo by Allison Carter.
Alumnus and former Georgia Tech staff member Andre Dickens will be the next mayor of Atlanta.
Since 2013, Dickens has served as a member of the Atlanta City Council. In addition to his role as a councilmember, Dickens is the chief development officer for TechBridge, a nonprofit that drives community impact by bringing affordable technology and business expertise to other nonprofits.
He joined Georgia Tech as a staff member from 2010 to 2016. During his time as assistant director of outreach initiatives for OMED: Educational Services, he led several programs: the African American Male Initiative, the Challenge program for first-year students, and the Focus program for prospective graduate students.
"From his beginnings in Atlanta Public Schools to his time as a Yellow Jacket, and beyond, Andre continues to make his Georgia Tech family proud and we congratulate him as he becomes Atlanta's next mayor," said Ángel Cabrera, president of Georgia Tech. "I know he will serve the Atlanta community well and we look forward to working with him."
Dickens, a member of Tech's Alumni Association Board of Trustees, will be the second alumnus to serve as the city's mayor, joining Ivan Allen Jr. He holds a bachelor's degree in chemical engineering from Georgia Tech and a Master's of Public Administration from Georgia State University.