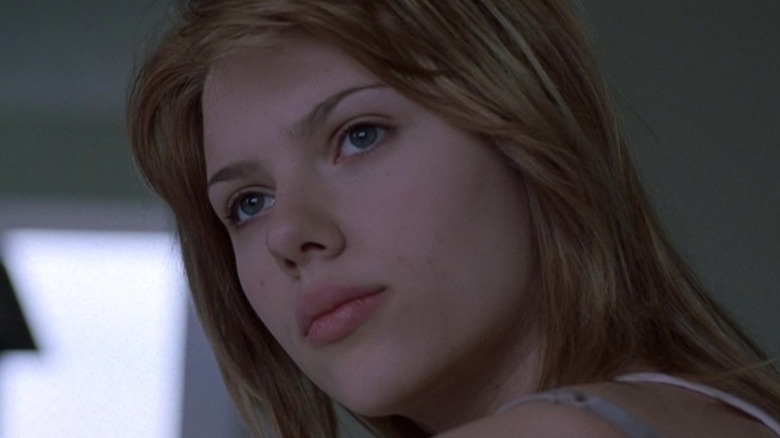 Tohokushinsha Film Corporation
Some argue, as a writer for Complex did in 2019, that the shift to streaming platforms and the rise of superhero franchises has upended the film industry, and there is no such thing as the A-list anymore. If it's not all about the box office anymore, what metric do people use to determine who is an A-list actor? There is even a thread devoted to asking this question on Quora. Do we call someone an A-list actor based solely on numbers, as in who was in the highest-grossing films last year? Or is it about staying power, those rare actors who keep churning out memorable performances year after year, until their careers span decades? Perhaps we should use awards to determine who an A-list star is? 
Maybe it is a mix of all these factors, manifesting in that rare celebrity who ticks multiple boxes, becoming a household name esteemed for both their bankability and their craft. Here is a list of some A-list actors and the roles that made them famous.
Sandra Bullock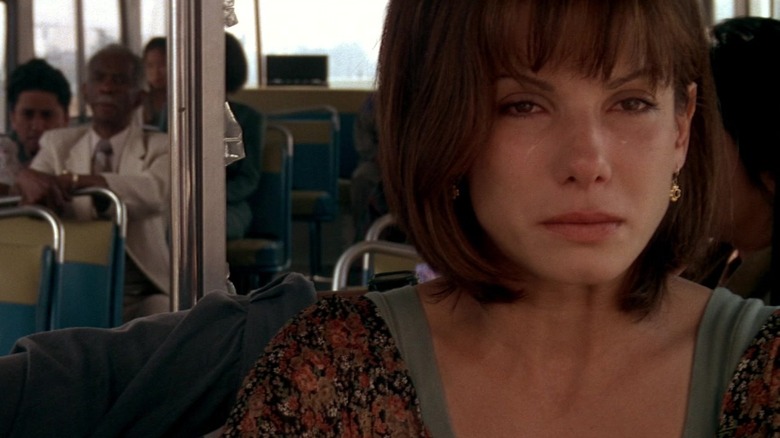 20th Century Studios
Sandra Bullock has been acting for decades and is at the age many women lose roles to younger actresses, slipping from the A-list. She claimed in a 2022 interview with The Hollywood Reporter, "If it wasn't for Netflix, a lot of people wouldn't be working … I would have been out in the cow pasture. It's true." But, for some of us, Sandy will always be A-list! 
Long before winning an Oscar for the role of Leigh Anne Tuohy in "The Blind Side," Bullock had her breakout performance as Annie Porter in the 1994 movie "Speed," co-starring with Keanu Reeves. When spunky L.A. resident Annie Porter loses her driver's license after repeated speeding tickets, fate puts her on a bus fitted with a bomb by a deranged explosives expert with a grudge, played by Dennis Hopper.
In the flick, the bomb will detonate if the bus goes under 50 miles an hour. Los Angeles police officer Jack Traven (Reeves) and his partner, Harry, played by Jeff Daniels, try to get all the passengers off the bus while Annie speeds across Los Angeles after the driver is injured. This role was a turning point for Bullock's career, giving audiences a chance to appreciate her plucky humor and charm. Reeves and Bullock had great chemistry, setting her up for a series of well-received romantic comedies and, eventually, awards, accolades, and the A-list.
Daniel Craig
Although Daniel Craig had been acting since he was a teenager, it was when he was cast to play James Bond for the 2006 installment of the 007 franchise, "Casino Royale," that he became a household name. In the 2004 film "Layer Cake," Craig played XXXX, a drug dealer tasked with one last impossible errand before early retirement. As reported by The New York Times, this role caught the attention of producer Barbara Broccoli, leading to Craig being cast as James Bond. Craig's turn as Bond launched him onto the A-list.
Craig has since starred in five James Bond films, with 2021's "No Time to Die" being his last in the role that made him a superstar. While Bond has always been known for martinis, tuxedos, nifty gadgets, and his popularity with ladies, Craig's portrayal of Bond in his last film with the franchise was a bit of a departure. The film follows Bond coming out of retirement to help find a missing scientist. The mood of the film is more somber, and Craig's portrayal of Bond is vulnerable, garnering him praise from critics. 
But don't worry about Craig slipping from the A-list soon. The deal he made to star in the two sequels of the "Knives Out" series is reportedly a mind-boggling $100 million. The move to streaming may have upended the industry and the metrics used to determine a film's success, but working with streaming giants like Netflix, Amazon, Disney, and Hulu is quite lucrative, ensuring we will continue seeing our favorite A-listers like Daniel Craig for years to come.
Leonardo DiCaprio
Some of us might remember Leonardo DiCaprio from his early TV role in "Growing Pains," but DiCaprio's breakout performance came in 1993 when he was cast as Arnie Grape in the quirky film "What's Eating Gilbert Grape" with Johnny Depp. Arnie Grape is the mentally disabled brother of Gilbert Grape, played by Depp. "What's Eating Gilbert Grape" was a terrific, off-beat film where the entire cast excelled in their roles, but young DiCaprio stole the show with his portrayal of Arnie, even earning an Oscar nomination.
Hollywood took notice of DiCaprio's acting talents, and three years later, in 1996, DiCaprio was cast as Romeo in Baz Luhrmann's "Romeo + Juliet," co-starring with Claire Danes, which made him a bona fide movie star and household name. From here, DiCaprio climbed on to the A-list with hits like "Titanic" and critically acclaimed films like Scorsese's "The Departed." 
DiCaprio has played everything from a teenage fugitive to Jay Gatsby and the head of the FBI. He finally won an Oscar for his portrayal of Hugh Glass in "The Revenant" after seven nominations. All of DiCaprio's success began with his role as Arnie Grape and his surprise Oscar nod back in 1993. In 2021, DiCaprio was paid a reported $30 million for his role in Netflix's "Don't Look Up." With a role in Scorsese's 2022 film, "Killers of the Flower Moon," it doesn't look like DiCaprio isn't giving up his spot on the A-list anytime soon.
Scarlett Johansson
While Scarlett Johansson might be best known for her role as Natasha Romanoff (aka Black Widow) from the Marvel universe, her breakthrough role came in 2003, playing Charlotte in Sophia Coppola's indie flick "Lost in Translation" opposite Bill Murray. Murray plays Bob Harris, an aging movie star visiting Tokyo to film a whiskey commercial for the Asian market while indulging his mid-life crisis by sipping alcohol in the hotel bar, looking sad and lonely. Charlotte, a recent Yale graduate, is in Tokyo with her photographer husband; she is left alone to explore the city and figure out who she is all by herself. Both Bob and Charlotte feel adrift, sparking a surprising friendship.
The film was excellent, gaining mainstream appeal and a big box-office draw before winning Coppola an Oscar, cementing her as a serious filmmaker. Murray's performance was terrific, reviving his career and making him popular with a younger generation. He has reportedly called "Lost in Translation" his favorite of all his films. Starring in this film changed Johansson's life, putting her on a career trajectory to the A-list. Since 2018, Johansson has reportedly been the world's highest-paid actress, earning a staggering $56 million in 2021-2022. Considering the success of her Marvel movie "Black Widow," it looks like Johansson's spot on the A-list is solid.
Michael B. Jordan
Michael B. Jordan's acting career may have started on television with popular shows like "The Wire" and "Friday Night Lights," but his breakout role came in 2013 when he was cast as Oscar Grant in the AFI award-winning independent film, "Fruitvale Station." This film was inspired by real-life officer-shooting victim Oscar Grant, who was shot in an Oakland BART station. "Fruitvale Station" won numerous awards, making Jordan a star. His acting talents were recognized by multiple award nominations.
Jordan's portrayal as Oscar Grant has led to roles in iconic films like "Black Panther" and more personal stories like the 2021 film "A Journal for Jordan." While "Fruitvale Station" made him a star, the role of Adonis Johnson in the "Creed" series, a "Rocky" spin-off, has lifted him to the next level of stardom. Jordan might be the newest addition to the A-list, but his star is rising, and according to USA Today he's, "ready for the A-list (and an Oscar)." Jordan's even branching out, producing and directing "Creed III" which, according to IMDb is filming, as of this writing.
Jennifer Lawrence
Before the "Hunger Games" franchise catapulted Jennifer Lawrence to the A-list, she garnered critical acclaim for her breakout role as Ree Dolly in the 2010 independent film "Winter's Bone" gaining her first Oscar and a Golden Globe nomination. In the film, Lawrence plays a tenacious teenage girl from the Ozark mountains, trying to keep her family together when her drug-dealer father skips bail, endangering the family home of being repossessed. Lawrence's portrayal of Ree caught the attention of Hollywood casting agents, and in 2011 she was cast as Mystique in "X-Men: First Class."
Lawrence's ascent to the A-list was rocket-powered. In 2012, she became the second-youngest person to win an Oscar for her role in "Silver Linings Playbook," and to this date, the only person born in the '90s to have won the prestigious award. Due to the success of both the "X-Men" and "Hunger Games" franchises, in 2015 and 2016, Lawrence was the highest-paid actress in the world. After her turn as Mystique ended in 2019, Lawrence took a breath. But don't kid yourself into thinking she is slowing down. In 2021, she was reportedly paid $25 million for her role in Netflix's hit "Don't Look Up."
Keanu Reeves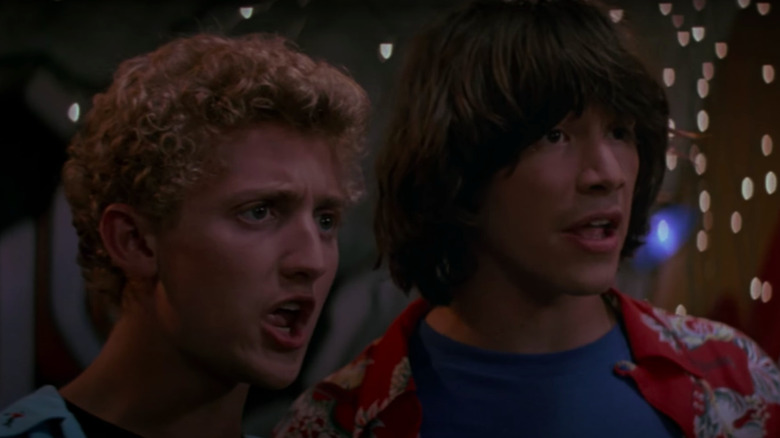 De Laurentiis Entertainment Group
Before he became Mr. Anderson living in "The Matrix," Keanu Reeves' breakthrough role was as Ted Logan in the 1989 cult comedy "Bill and Ted's Excellent Adventure." As Ted would say, the teen time-travel romp was totally awesome! Reeves and his "Bill and Ted" co-star Alex Winter would reunite to play the aspiring musicians and righteous dudes twice; once in 1991 and 2020. If we're being completely honest, the second and third films in the series didn't achieve the humor and charm of the first movie.
Reeves' turn as Ted did make Hollywood take notice. In 1991, Reeves played Johnny Utah opposite Patrick Swayze in "Point Break," transforming Reeves from a teen heartthrob to a full-fledged Hollywood hunk. For a few years after the mainstream success of "Point Break," Reeves took roles in more artistic productions, hoping to ditch the hunk persona. But in 1994, he landed a leading role in "Speed," establishing himself as an action star.
In 1999, Reeves snagged the role of Neo in "The Matrix," and he was launched into a stratospheric super-stardom, securing himself a spot on the A-list. Reeves has since alternated between romantic comedies, science fiction, and independent films, playing a variety of roles, from a street hustler to a high-powered attorney. He is best known for his leading roles as Neo and John in "The Matrix" and "John Wick" action franchises. Reeves is a reliable box-office draw, but more importantly, he seems to be universally loved for his kindness, gratitude, and generosity, giving large portions of his income to causes he values (like leukemia research) and people in need.
Julia Roberts
Although Julia Roberts' major parts in both "Mystic Pizza" and "Steel Magnolias" gained the notice of casting agents, it was her role as Vivian Ward in the 1990 movie "Pretty Women," playing opposite Richard Gere, that made her a star. Vivian was a small-town girl who ran away to Hollywood with big dreams and wound up earning a living as a sex worker. Roberts' career exploded after being nominated for an Oscar for "Pretty Woman." During the '90s, Roberts was hot, making multiple movies every year, including "Dying Young," "Hook," and "Notting Hill."
In 2000, Roberts starred as "Erin Brockovich" based on the real-life story of a single mom, who, while working as a legal assistant, spearheaded a class action lawsuit against PG&E for polluting the water supply of a California town. She won an Oscar for her performance. Over the last 20 years, Roberts has continued to land leading roles in beloved films like "Eat Pray Love" and "August: Osage County." Over 30 years after Roberts began her career, she is still on the A-list. She reportedly made a deal for the Netflix flick, "Leave the World Behind," for a whopping $25 million.
Will Smith
In the late '80s, Will Smith had already established himself as a rapper before he began acting in 1990. His role (as a fictional version of himself) in "The Fresh Prince of Bel-Air," made him a household name. The series aired for six seasons ending in 1996. After his turn as The Fresh Prince was over, Smith turned his sights on becoming a movie star, taking a leading role in "Independence Day" before landing the part of Jay in the "Men in Black" series, making him a successful action star.
Smith is a versatile actor, building a career first as an action star, then branching out into dramatic roles like Muhammed Ali in the biopic "Ali" in 2001 and in 2006 exploring real-life success story Chris Gardner in "The Pursuit of Happyness." In 2007, Smith starred in "I Am Legend," and the next year, he played Ben in "Seven Pounds." Smith has become one of the most bankable celebrities in the world in the new millennium. In 2021, Smith reportedly earned $40 million for his role in "King Richard," paying the bonuses for his co-stars out of his own earnings, per People.
Meryl Streep
Often referred to as the greatest living actress, Meryl Streep will be A-list until she retires. Her breakout role came in 1978 when she played Linda in the critically acclaimed film "The Deer Hunter," resulting in her first Oscar nomination. She later won Oscars for her roles in "Kramer vs. Kramer" and "Sophie's Choice." During the '80s, she churned out numerous critically acclaimed films, building the reputation of a serious star she has today. Although generally regarded as a dramatic actress, Streep has had successful turns in comedic roles, including her role in "Postcards from the Edge" and as demanding boss Miranda Priestly in "The Devil Wears Prada."
Streep has done everything, playing a wide variety of roles from a British Prime Minister in the biopic "The Iron Lady" in 2011 to Aunt March in the 2019 miniseries adaptation of "Little Women." Streep has even taken a role in a musical, playing Donna in "Mamma Mia." Most recently, Streep made audiences laugh and cringe in her role as President Orlean in Netflix's hit "Don't Look Up." Streep has been nominated for the Oscar a mind-boggling 21 times. Streep reportedly commands over $20 million per film, although she is known to take less for important roles proving, at this point, she isn't on the A-list for the payday.
Mark Wahlberg
Some of us remember Mark Wahlberg from his brief stint as the rapper, Marky Mark, or those Calvin Cline underwear ads. Others might first remember seeing Wahlberg in his disturbing performance as David McCall in "Fear," or his supporting role in "The Basketball Diaries" with Leonardo DiCaprio. However, it was Wahlberg's role as '70s adult-film star, Dirk Diggler, in Paul Thomas Anderson's 1997 critically acclaimed film "Boogie Nights" that cemented his stardom. 
Since "Boogie Nights," Wahlberg has made everything from comedies, action films, dramas, and science fiction films, showcasing his versatility in roles like Troy Barlow in "Three Kings," Charlie Croker in the heist film "The Italian Job," a grieving father in "The Lovely Bones," or an action hero in the massive box-office hit, "Transformers: Age of Extinction." Wahlberg, like many A-list stars, has become a producer taking on projects like "Entourage" and "Boardwalk Empire." Variety reported in 2020 that Wahlberg was paid $30 million dollars for "Spenser Confidential."
Denzel Washington
Denzel Washington hadn't always dreamed of being an actor. In college, he studied journalism before he caught the acting bug. After college, he moved to the west coast to pursue acting. In 1982 Washington was cast in the NBC medical drama "St. Elsewhere" as Dr. Philip Chandler, staying in the role for six years. This was a breakthrough part for Washington, but it was his role as Private Trip in the 1989 civil war film "Glory" that made him a star. He won the Oscar for Best Supporting Actor for this role, launching his career as a high-powered movie star.
Throughout the '90s, Washington made a name for himself, taking on challenging roles like Bleek Gilliam in Spike Lee's "Mo' Better Blues." He later played "Malcolm X" in Spike Lee's biopic, receiving critical acclaim and another nomination for an Oscar. In 2002, Washington won an Oscar for his leading role of Alonzo in "Training Day." Over the last 20 years, Washington has continued churning out films like "American Gangster," "The Book of Eli," "The Equalizer," and in 2021, taking a turn playing Macbeth in "The Tragedy of Macbeth." Washington has branched out into producing and directing, most recently in 2021 with "A Journal for Jordan."
Reese Witherspoon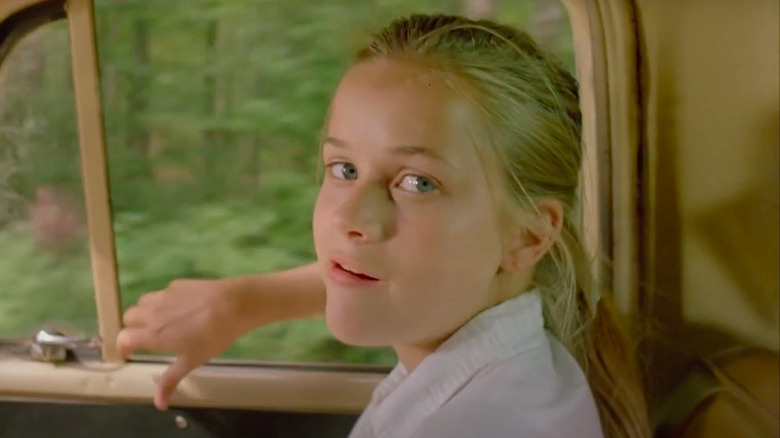 MGM
Die-hard Reese Witherspoon fans remember her from her debut role in the 1991 film "The Man in the Moon," winning her rave reviews and gaining the notice of Hollywood. After graduating high school, she was accepted to Stanford, where she planned to study literature, but Witherspoon was cast in "Fear" with Mark Wahlberg and "Freeway" with Kiefer Sutherland. While neither film was a mainstream success, both garnered attention and kept Witherspoon working through the '90s in films like "Election" and "Cruel Intentions," a teenage retelling of "Dangerous Liaisons."
It was Witherspoon's role as Elle Woods in the 2001 movie "Legally Blonde" released a decade after her film debut that made her a movie star. Her 2002 movie "Sweet Home Alabama" grossed $100 million, securing her a spot on the A-list. In 2005, she starred opposite Joaquin Phoenix as June Carter in the biopic "Walk the Line," winning her an Oscar for the performance. 
Like many A-listers, Witherspoon began producing, and in 2016 she founded Hello Sunshine, a production company devoted to telling women's stories. But Witherspoon has become something more than an A-list actress — she is a movie mogul. As reported by Forbes, Witherspoon became the richest actress in the world when she sold a majority stake in Hello Sunshine in 2021.