Navigation for News Categories
Latest – The New Zealand Breakers have gone down 84-75 to the Tasmanian Jackjumpers in the first meeting between the two teams in the Australian NBL in Hobart.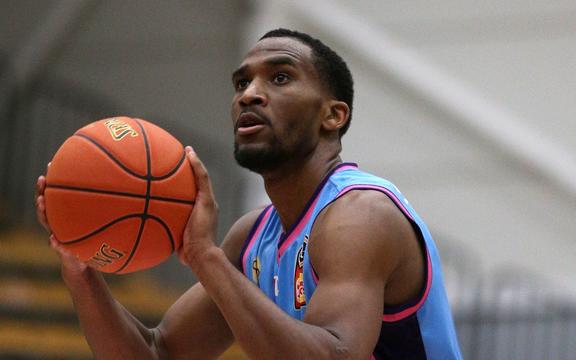 Jeremiah Martin of New Zealand Breakers. Photo: PHOTOSPORT
American import Chasson Randle made his debut for the Breakers in the club's sixth loss of the season.
Fellow import Jeremiah Martin top-scored for the Breakers with 24 points and eight assists.
It was the Jackjumpers second win of the season.
The Breakers' next game is against Cairns Taipans on Friday.
Covid disrupts Sydney to Hobart
Two yachts have withdrawn from Sunday's Sydney to Hobart race due to Covid-19 concerns.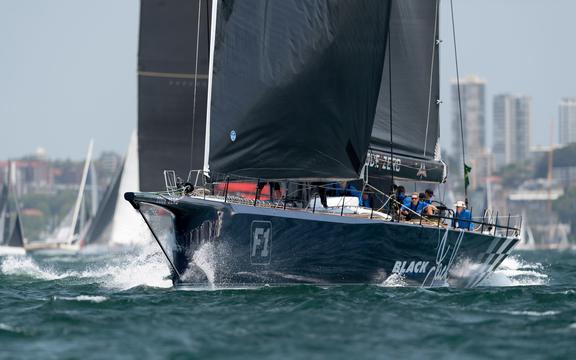 Black Jack is one of the favourites for the 2021 race. Photo: ©Icon Sportswire (A Division of XML Team Solutions) All Rights Reserved contact: info@iconsportswire.com http://iconsportswire.com
Three positive Covid-19 cases have been detected among the crew of Willow.
The yacht's owner, Jim Cooney, says his crew are awaiting the results of two other tests.
Another yacht, Maverick 49, has also been withdrawn by owner Quentin Stewart.
Stewart told organisers that while Covid-19 has not been detected in his crew, he did not want to take the risk of exposing his crew to the virus.
The fleet for the race now stands at 91.
Last year's race was cancelled due to a Covid-19 outbreak in New South Wales.
The race is due to begin in Sydney Harbour on Boxing Day afternoon.
The line honours favourites include LawConnect, Black Jack and Scallywag.
–ABC
Former England captain Illingworth dies at 89
Former England captain Ray Illingworth, who famously captained the team to an Ashes series victory in Australia in 1970/71, has died at the age of 89, county club Yorkshire said.
Illingworth said in November he had been undergoing treatment for oesophageal cancer.
"Our thoughts are with Ray's family and the wider Yorkshire family who held Ray so dear to their hearts," Yorkshire tweeted.
Illingworth captained England in 31 test matches between 1958 and 1973 and played in the first-ever one-day international in 1971.
He also had spells as an administrator and the coach of the national team.
–Reuters
NHL postpones 14 games, will not resume before Wednesday
The National Hockey League (NHL) pushed back its return from the holiday break by another day after postponing Tuesday's 14-game schedule to allow the league and teams time to complete Covid-19 tests and assess their ability to compete.
With the latest postponements taking the total to 64 games, the NHL said in a statement that it plans to resume the regular season on Wednesday.
"In order to allow the league an adequate opportunity to analyse league-wide testing results and assess clubs' readiness to play, the target date for resumption of game play will be pushed back an additional day," the league said.
The league was originally set to shut down from Saturday to Monday (NZT) for Christmas but the NHL and its players' union agreed this week to bring the shutdown forward to Thursday to Sunday as coronavirus cases surge.
NHL players will not compete in the men's ice hockey tournament at next year's Beijing Winter Games due to Covid-19 concerns. The league said it would use the Olympic window to reschedule postponed games.
–Reuters
Bucks expecting back for Celtics
The Milwaukee Bucks received an early Christmas present in the form of two-time MVP Giannis Antetokounmpo clearing the NBA's health and safety protocols.
Multiple outlets said Antetokounmpo worked out and will play against the depleted Boston Celtics on Saturday afternoon in Milwaukee. Donte DiVincenzo will also reportedly make his season debut following ankle surgery and his own stint in Covid-19 protocols.
With Antetokounmpo sidelined for a fifth straight game Thursday, the Bucks pulled out a 102-95 road win against a Dallas Mavericks squad playing without superstar Luka Doncic.
Khris Middleton finished with 26 points and seven assists and Jrue Holiday had 24 points while dishing out seven helpers to pace Milwaukee. Recently signed centre DeMarcus Cousins contributed 22 points and eight rebounds.
It was the Bucks' second straight win and third in five games without Antetokounmpo. Whether or not Milwaukee has its star back in time to face Boston in the nationally televised showdown, the Bucks remain a confident bunch.
One of those wins included a 117-103 home victory over Milwaukee on Dec. 13 in Antetokounmpo's most recent game.
–Reuters