Thailand has witnessed numerous enticing new openings while international travel has been dormant during the pandemic. CNA Luxury highlights the best of the lot in Bangkok, Koh Samui and more.
It's an obvious understatement that the pandemic has wreaked devastation on Thailand's vital tourism sector. For the past two or so years, the country's big-ticket destinations have been starved of international visitors. Visitors, in turn, have been denied Thailand's uniquely vibrant blend of high octane dining and nightlife, and paradise beaches and landscapes.
But all has not been quiet. Indeed, Bangkok and other favourites over the length and breadth of the country have welcomed a spate of notable resort openings. With travel to Thailand from Singapore now opening up again, here are a few of the country's most cherishable new addresses. 
CAPELLA BANGKOK
Eagerly anticipated before its opening in October 2020, Capella Bangkok has lived up to expectations – even without the benefit of international travel for a large part of its existence so far.
The hotel is wowing clients with its spectacular location by the Chao Phraya River, its design by Andy Miller and Richard Scott Wilson of Singapore-based practice Hamiltons International and interiors by acclaimed Californian firm BAMA.
Also compelling are a selection of curated guest experiences such as Muay Thai lessons with a champion boxer and a tour of the local street food delights in the surrounding area. The stars might be a showstopping contingent of F&B options that includes lush bar Stella and Cote by Mauro Colagreco, a fine-dining concept spearheaded by the Argentinean chef of three Michelin-starred Mirazur in France.
FOUR SEASONS HOTEL BANGKOK AT CHAO PHRAYA RIVER
Located next door to the Capella Bangkok, Four Seasons Bangkok at Chao Phraya has formed a productive rivalry with its neighbour since opening at the end of 2020.
The property, designed by legendary hotel architect Jean-Michel Gathy, makes the most of its riverside perch. Indeed, the location near the water allied to the bright and airy interiors makes it seem more like a resort than a city hotel. Adding to the visual allure are wall-sized artworks by local artists and a private gallery that showcases Thai talent in collaboration with Bangkok's Museum of Contemporary Art.
Standout facilities include a multi-tiered swimming pool along the river and a state-of-the-art wellness centre where wellness gurus offer everything from yoga to pranic healing sessions. In the F&B stakes, the resort has an armoury as impressive as any. German mixologist Philip Bischoff has earned plaudits for his flair-filled efforts at Latin-flavoured bar BKK Social Club. Dining highlights, meanwhile, span Cantonese venue Yu Ting Yuan and the Gallic-tinged Brasserie Palmier.
THE STANDARD BANGKOK MAHANAKHON
It's not quite open yet – the big day is planned for May 2022 – but the scene is set for The Standard Bangkok Mahanakhon to reverse the mixed fortunes of the King Power Mahanakon building, which is Thailand's tallest landmark.
The distinctive "pixelated" tower stands proud at 314m. But it didn't manage to anchor big-name hotel brands including The Edition and Orient Express, both of which promised to open but never did.
Hip US brand The Standard certainly has enough chutzpah to make it third time lucky at the address. With interiors by famed Spanish artist and designer Jaime Hayon, the hotel's look will be characterised by vibrant colours and fluid shapes. Other visual pleasures will be provided by an alfresco sky beach and an outdoor terrace anchored by a pool. Gourmet offerings come in various forms including Mexican-inspired fare at sky-high Ojo Bangkok, American steakhouse classics at The Standard Grill and Chinese cuisine by Mott 32.
THE STANDARD HUA HIN
With young Bangkokians snapping up luxury property and hip hotel brands like The Standard Hua Hin debuting, Hua Hin is experiencing an image makeover as radical as any in Thailand.
The most vivid expression of this shift is the success of The Standard, which predated its Bangkok sibling by a few months. Yellow-mesh sun-loungers are scattered around a gorgeous pool area flanked by Lido, an all-day dining outlet, hip beach bar Praca and the golden sands of Hua Hin beach itself.
"We are excited to introduce the Standard's unique vibrancy and sensibility to Hua Hin while introducing Hua Hin to our clientele, who I believe will fall for its charms," said Amar Lalvani, executive chairman of Standard International.
CENTARA RESERVE, KOH SAMUI
When the former Centara Grand Beach hotel was closed for renovation in 2019, the Thai hoteliers promised something special would arrive in its stead. They weren't fibbing. In the first iteration of the brand's ultra-luxe "Reserve" category, the property is now one of the country's most appealing resorts.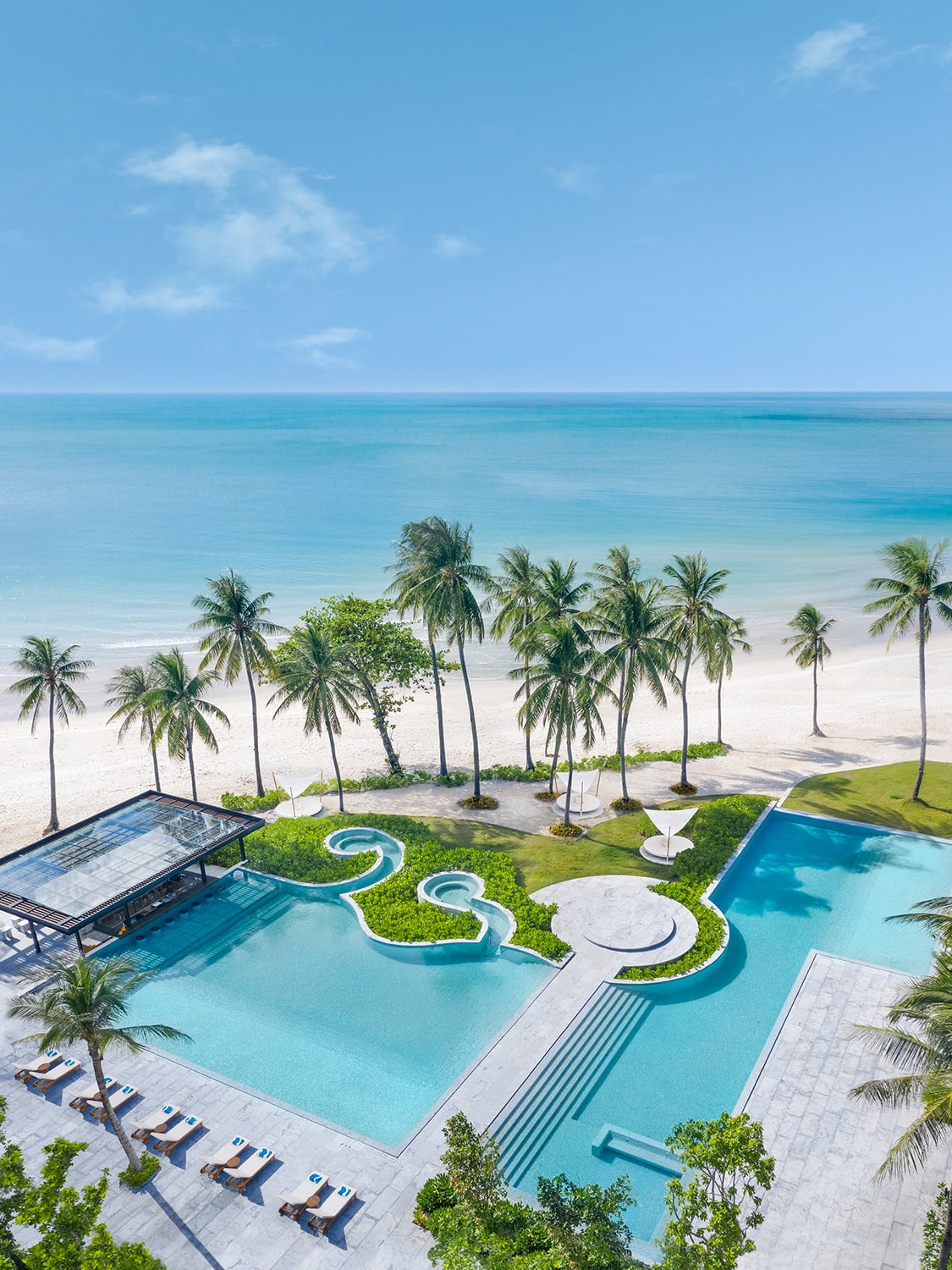 Perched on Chaweng beach, the most paradisiacal of Koh Samui's long stretches of sand, the 184-room resort is nestled in lush gardens punctuated with towering coconut palms. Attention to detail is a priority here. Treatments at the Reserve Spa Cenvaree incorporate food and beverage for a fully holistic wellness experience.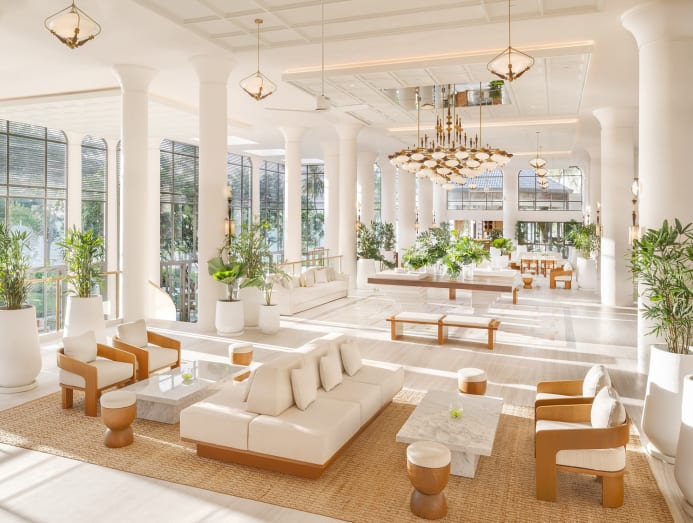 Rooms and gorgeous suites come with customised slippers and sleep therapy clocks programmed with nature sounds. F&B highlights here include beachfront bistro Salt Society, which is a champagne-fuelled brunch paradise on weekends. Other notable venues include Thai tapas joint Sa-Nga, and The Gin Run bar, where 35 varieties of infused gin can be sampled.
KIMPTON KITALAY, KOH SAMUI
The siren song of the sea sounds enticing notes at one of Koh Samui's most exciting new resorts. Located in the north of the island on quiet Choeng Mon beach, the Kimpton Kitalay draws heavily on local fishing traditions, paying homage to the sea, the village and local crafts through its layout and design.
Guests can float in the cerulean waters off the beach or do some extensive lengths in the enormous ocean-facing pool. Many of the resort's 138 rooms, suites and villas come with a private pool and ocean views. The connection with the ocean continues via the creative fish dishes at signature restaurant Fish House showcasing the island's marine bounty through styles ranging from Peruvian ceviche to an outstanding squid ink paella.
SAII PHI PHI ISLAND VILLAGE
Intriguing things have been happening on Koh Phi Phi under cover of the pandemic. The most notable development occurred at the start of 2022 when Maya Bay – one of the country's most iconic locations, which achieved global fame in the 2000 movie The Beach – reopened to visitors after being closed for three and a half years.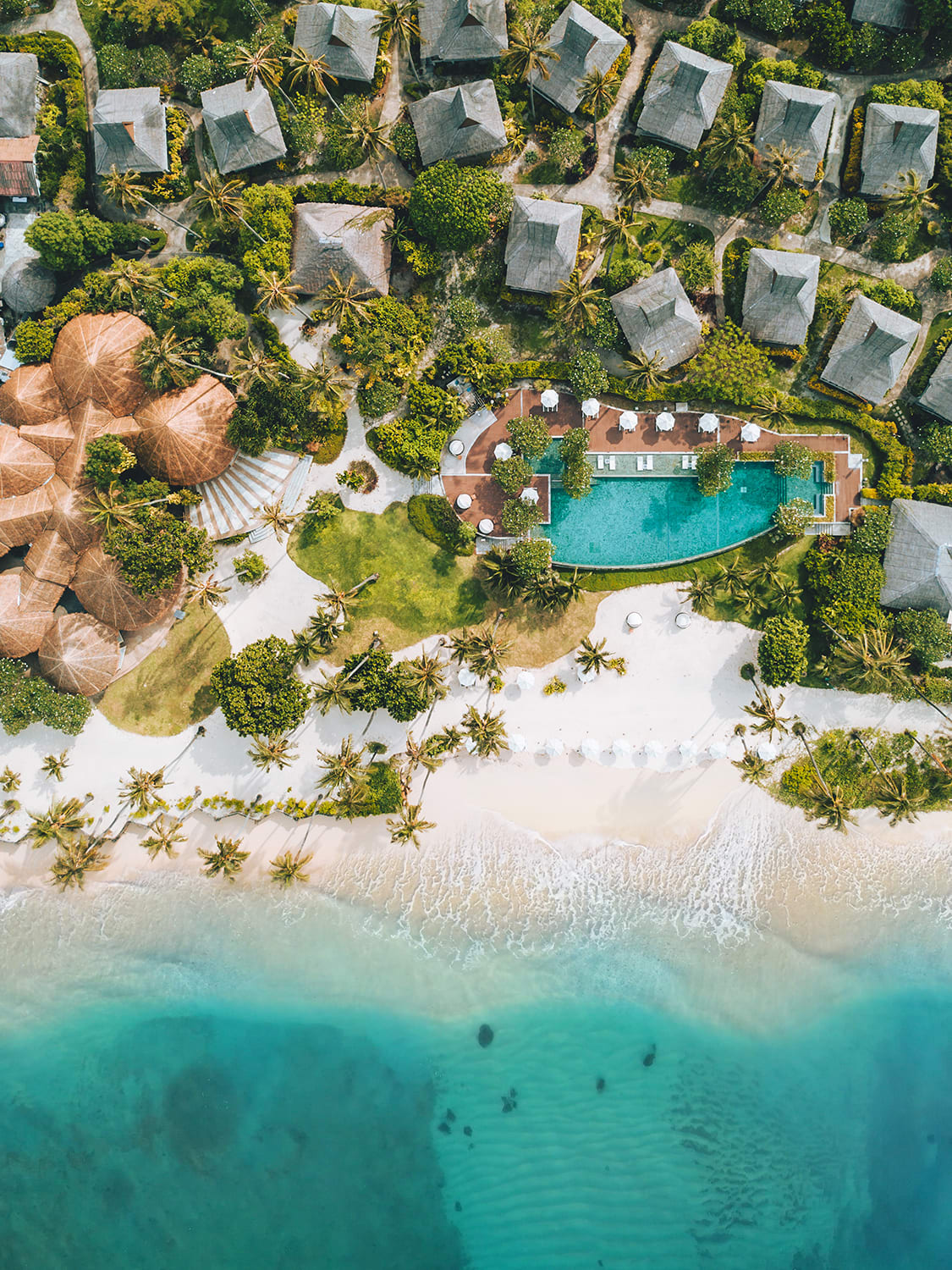 Nature has regenerated on the beach, which had become overrun by tourists. With tourist boats barred from the bay and visitor numbers strictly limited, blacktip reef sharks and other marine critters are sidling up to the shore once again.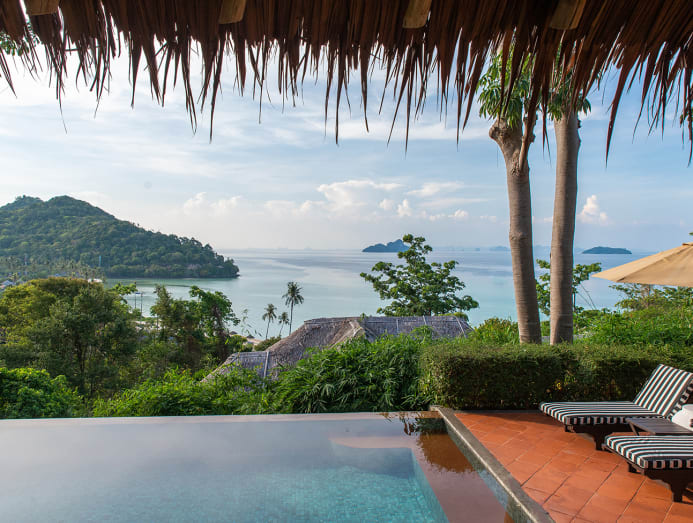 On the resort front, the most significant move has been the emergence of the upgraded Saii Phi Phi Island Village, a barefoot-luxury option that is the perfect base to explore the Phi Phi islands. Rustic chic bungalows occupy the foreshore. And revamped hillside pool villas are perched amidst the jungle canopy upslope.
ROUKH KIRI, KHAO YAI
You don't tend to picture hotels inspired by the French countryside when you think of Thailand. But European touches abound near Khao Yai National Park, where several properties take cues from western inspirations.
One of the newest most successful examples of this tendency is Roukh Kiri. Originally intended as a weekend retreat by its Bangkok-based owners, the blueprint extended to accommodating paying guests in villas based on the style of European farmhouses. Thai design studio Orion was enlisted to bring the vision to life.
Twelve villas, each with rustic minimalistic design with all-white interiors and exteriors punctuated by touches of bamboo, wood, and rattan, are the result. Spend your days soaking in the stone-clad swimming pools at most villas. Or visit the nearby national park for some wild elephant spotting and some of Thailand's prettiest waterfalls.
AVANI +, KHAO YAI
The prize for Thailand's most underrated beach destination might well go to Khao Lak. Conveniently located around an hour from Phuket Airport, it's one of the country's most appealing stretches of coastline: A place where the emerald jungle, spotless white sand, and azure Andaman Ocean join to create a crescendo of tropical hues.
The latest addition to the collection of luxury resorts on the Phang Nga coastline is the Avani+ Khao Lak resort. The resort is especially appealing for those who like to combine vacation indulgence with a modicum of fitness. The property's AvaniFit facility is a new lifestyle concept that aims to put fun and variety into hotel fitness via activities such as hanging yoga and indoor and outdoor climbing walls. Lotus-eaters, meanwhile, are adequately pampered via numerous pools and ocean-facing venues like The Beach House.