April 10, 22 by John Jeffay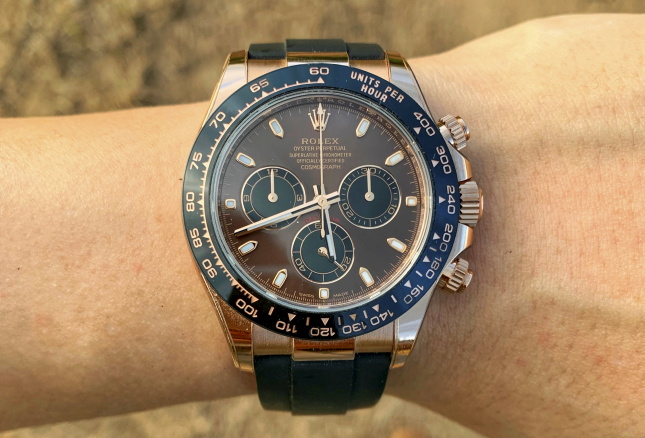 (IDEX Online) – Demand for used Rolex and other high-end watches is "absolutely off the scale," with some prices almost doubling in a year.

Experts say the pandemic and its travel restrictions have directed luxury spend away from vacations, and towards pricey timepieces.
Pre-owned gold Rolex Cosmograph Daytonas (pictured) that were selling for $52,000 a year ago can now fetch $96,000.
A used Rolex Milgauss has increased in price from $8,200 to $14,500 in a year, and the Explorer II model is up from $7,500 to $13,000, according to the online retailer Hodinkee.
"It's Economics 101," said Rob Corder, the editor of the WatchPro industry magazine. "If demand gets ahead of supply, prices are just going to go up and up."
Last year Rolex released a statement saying: "The scarcity of our products is not a strategy on our part.
"Current production cannot meet the existing demand in an exhaustive way, at least not without reducing the quality of our watches."
Steven Kaiser, chief executive of  the Australian watch chain Kennedy USA, told the New York  Times: "The biggest competitors to our industry were not other brands, but other luxuries like travel, entertainment, going to restaurants and Broadway shows. You didn't do those things for two years, so our industry was booming."